"There is something in the New York air that makes sleep useless."
(Simone de Beauvoir)
WHAT WE OFFER
Scroll through the gallery
Kiara by New York City 4 All guides are the result of the work of several people, years of experience in the field, time, energy and a lot of passion for which we ask you not to spread the texts without our consent and above all to tag us on social networks if you will make use of our advice 🙏
Kiara's Guides, her advice as a true New York local expert for more than 11 years
The Big Apple always offers many ideas, inspirations and novelties, in addition to its rich and intense history and iconic attractions. It is a city in constant evolution and movement. These guides want to be your passe-partout to allow you to experience New York as a true local.
No matter how much you explore it you will find that in New York you will never have enough time to see everything. You can improvise your itineraries or organize your days ahead of time but at the end of the trip you will always have many more reasons to come back. Unless you already live here or you don't want to entrust yourself to those who live there and have been exporing it daily for a long time.
In addition to some of my favourite places, these digital New York City guides include information on time zones, getting around, useful links for reservations, discounts and so much more.
Choose your guide for Nyc!
ABOUT ME
WORK HARD AND BE NICE
Kiara is creative, energetic, and with an entrepreneurial mind driven by a great desire to learn and do. She loves exploring and traveling, she's a woman of the world. As an entrepreneur, now for over 8 years, she loves taking on new challenges and she's not scared of the unknown.
She loves connecting with others, she gets very attached to humans with a big heart. Her business New York City 4 All is her life and her "baby" that she never stops caring for.
FIND OUT MORE ABOUT US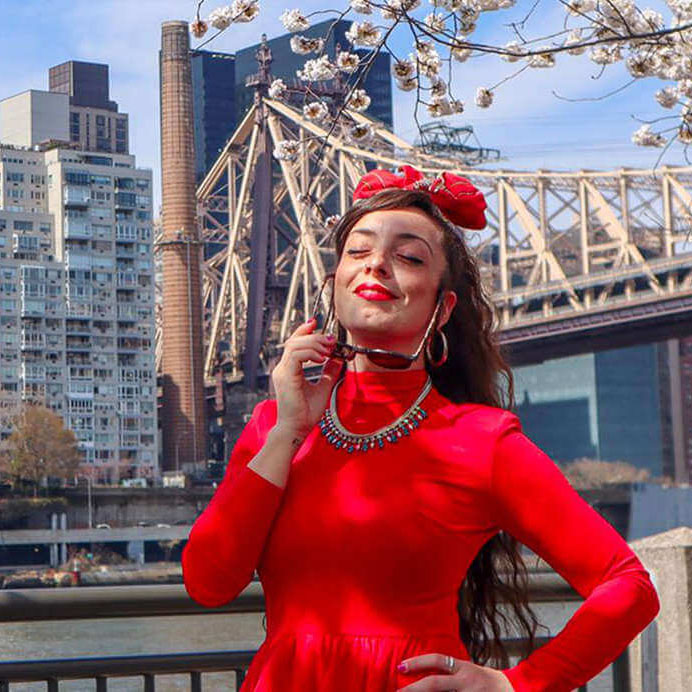 FUN FACTS

satisfied customers

groups managed

years of experience

Km traveled in New York

social followers
CONSULTING
For help planning your trip to New York, creating custom itineraries, detailed city guides and much more.
DISCOVER THE SERVICE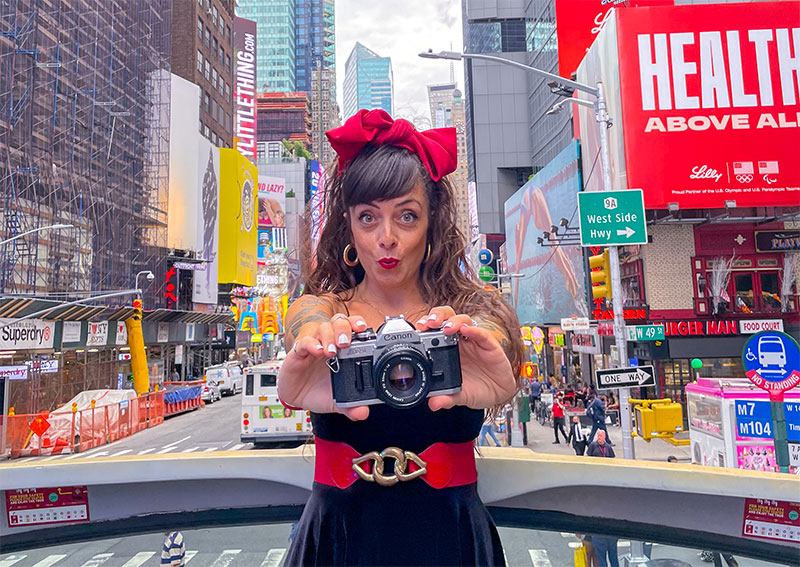 Che dire!!! Esperienza fantastica. Per me e la mia fidanzata era la quinta volta a New York, ma non l'avevamo mai vista con gli occhi ed il sapere di Kiara [...]
Raffaele B.
Abbiamo conosciuto Kiara durante la nostra ultima visita a New York. Ci ha accompagnato facendoci conoscere la città e raccontandoci la storia e aneddoti di luoghi che altrimenti avremmo ignorato [...]
Andrea F
Kiara è la guida perfetta per chi già conosce NewYork e per chi la vede per la prima volta e questo è un plus davvero difficile da trovare ! Puntuale precisa professionale ed animata da grande passione ! Mai invadente e sempre attenta ai suoi clienti . La consiglio assolutamente
Paola R
Abbiamo avuto il piacere di trascorrere 7 giorni a New York e per due di questi abbiamo deciso di farci accompagnare per la città dalla fantastica Kiara... Che dire semplicemente fantastica...[...]
Vanessa M
DISCOVER MY E-BOOK
TUTTI I VISTI PER GLI USA
A guide to request them independently.
Warning: the e-book is only available in Italian FIND OUT MORE
DON'T MISS ANY NEWS FROM NEW YORK
WHAT MEDIA AND PARTNERS SAY
Dinamica, solare, positiva ed estremamente professionale. Kiara non è solo una delle migliori guide italiane di New York (conosco benissimo la città, eppure lei riesce sempre a sorprendermi con novità e luoghi insoliti) ma anche un'apprezzata Vlogger e Content Creator per il web. Ho avuto modo di collaborare con lei in più di un'occasione, la sua preparazione e la sua serietà sono fuori discussione. Il suo grande valore aggiunto è costituito dall'entusiasmo e dalla determinazione con cui affronta e porta avanti ogni nuovo progetto. Consigliata a chi desidera scoprire Nyc in maniera più autentica e approfondita ma anche ad enti ed aziende che desiderano sviluppare in maniera efficace i loro progetti sul web.
Simona Sacri
Writer specializzata in USA socia onoraria Visit USA Italy
Poche volte nella vita si incontrano persone come Kiara, solare, determinata, capace, sognatrice e ottima professionista. Dicono che per diventare persone di successo bisogna emulare chi l'ha fatto prima di te, e di certo, Kiara, è una persona che quel suo personale successo l'ha ottenuto!
Cristian Barbarino
Graficoach, Digital Entrepreneur
Kiara, con la sua agenzia New York City 4 All, non vi propone solo dei tour e dei servizi ma una vera e propria esperienza di New York! Vi fa scoprire luoghi e aspetti della città che raramente avrete occasione di conoscere, tanto più se siete in città solo per pochi giorni. Con i suoi vlog vi porta all'interno di eventi, curiosità, mostre, nei locali più nuovi e di tendenza, offrendo informazioni utili e idee non solo per i turisti ma anche per chi a New York ci vive ma non riesce a stare al passo con tutto quello che questa meravigliosa città offre ogni giorno. E la sua collaborazione con brand, locali, ristoranti, palestre, fa entrare Kiara nel tessuto della città ogni giorno di più... e noi con lei!
Chiara Barbo
Giornalista e scrittrice per La Voce di New York