Street art and events in New York: Welling Court Mural Project in Astoria
Street art and event in New York, a rich season of initiative for all the graffiti and art lovers. The month of June has opened with a big bushwhack success with its bushwhack collective, that has finally returned after the pandemic. People from the world of hip hop and the international artists have animated the area like we have previously talked about
in this article.
Instead today we want to talk to you about an event in Astoria  the 25 and 26 of June: welling court mural project party. The event will take place between 11-25 30th avenue, Astoria, Queens, that has been going on for thirteen years now. An initiative that is entirely for the promotion of graffiti and artists in Astoria. The new edition will be full of important names and many novelties. Speaking of street art and events in New York , make sure to right this new event in your calendar to not miss out.
View this post on Instagram
Street art and events in New York: the story of Welling Court Mural Project
The welling court mural project was born from the idea that Jonathan and Georgina Ellis had. In the autumn of 2009, they got in contact with Ad Hoc Art NYC, an organization in Brooklyn, to renew the areas appearance. From that moment on, a work of synergy began that brought many artists to welling court (a part of Astoria) to contribute in giving the area a new face. The initiative had such a big impact, so much that it interested the New Yorker and the New York Times. Today street artists from all over the world come to Astoria every year, to bring new art to the area. Speaking of street art and events in New York, welling court mural project has the objective to celebrate cultural but above all celebrate the diversity in the small area of Astoria, Queens. There is a strong pact between street artists and the queens community that lives on in symbiosis. The entire organization is handled by Alison Wallis that was one of the founders of the project. The collection of street art In welling court is considered one of the best examples of contemporary art. Remember that the exposition is free and open to the public 365 days a year.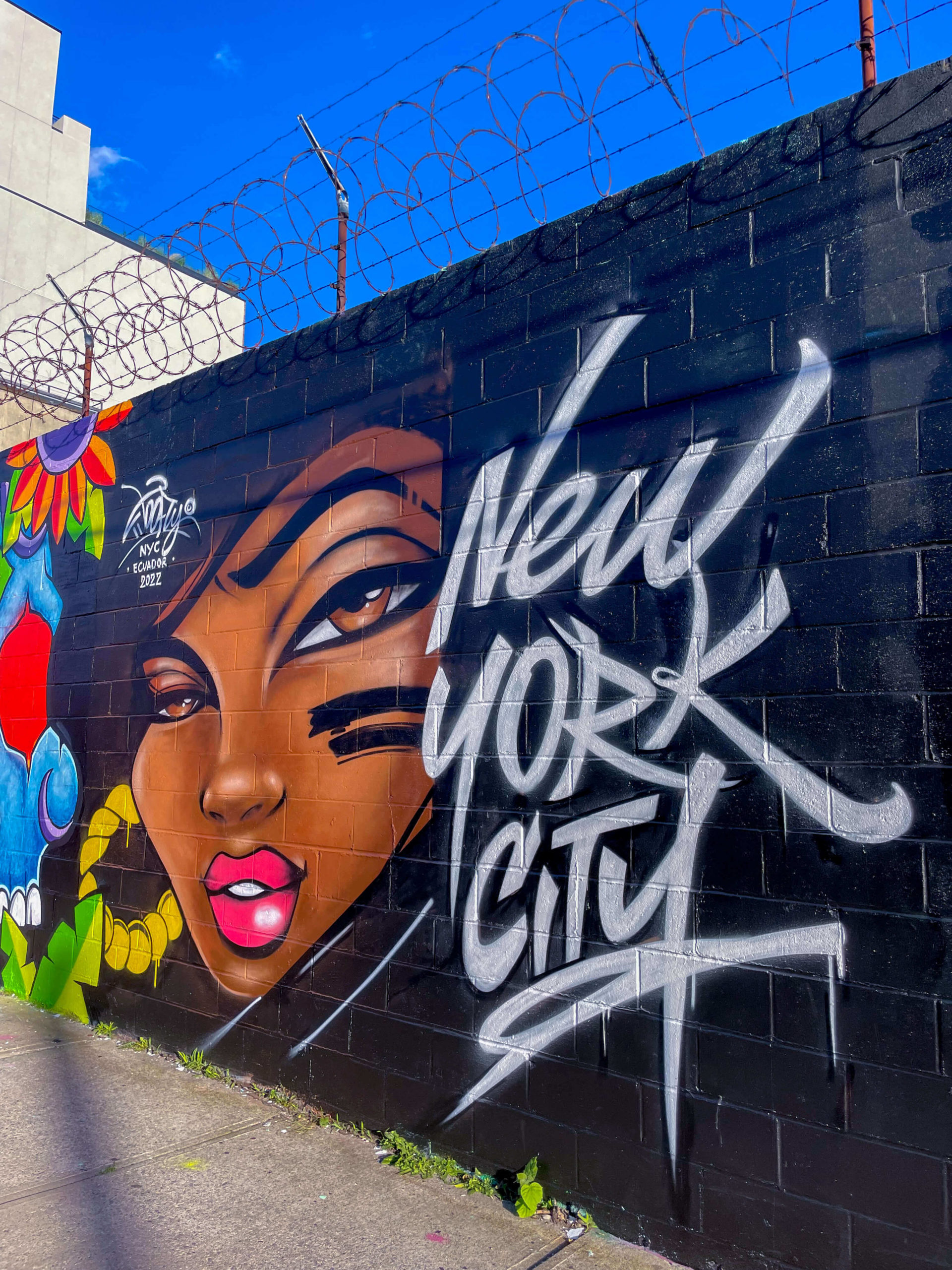 Street art and events in New York: Welling Court Mural Project the 2022 edition
The 2022 edition, will be next weekend from the 11 to the 19 and will host more than 100 artists that will creat and display many art pieces. From others we quote Lady Pink, Smith, John Fekner & Don Leicht, Muck Rock, Queen Andrea, Stash, Daze, SPOne, Chino, Wane, BG 183, Meres, Too Fly, Caleb Neelon, Ryan Seslow, Lexi Belle, Adam Fu, Alice Mizrahi, Trap, Fumero, Praxis, Pinky Weber, Hooker, JCorp, Epic, Depoh, Danielle Mastrion, VuDu Child, Kimyon, Steven Cogle, Royal King Bee, Sinned, Ria, Katie Reidy, Dirty Bandits, Vexta, One L, Hef, Shiro, Panic, Yes One, Chad Oliver, JMR, Kid Lew, Kwue, Chris RWK, Veng RWK, Juan Carlos Pinto, Caryn Cast, Matt O, Clown Soldier, JkeJake, Sest 2, Zimad, Michael Allen, Stavro, Halcyon, Alleycat_007.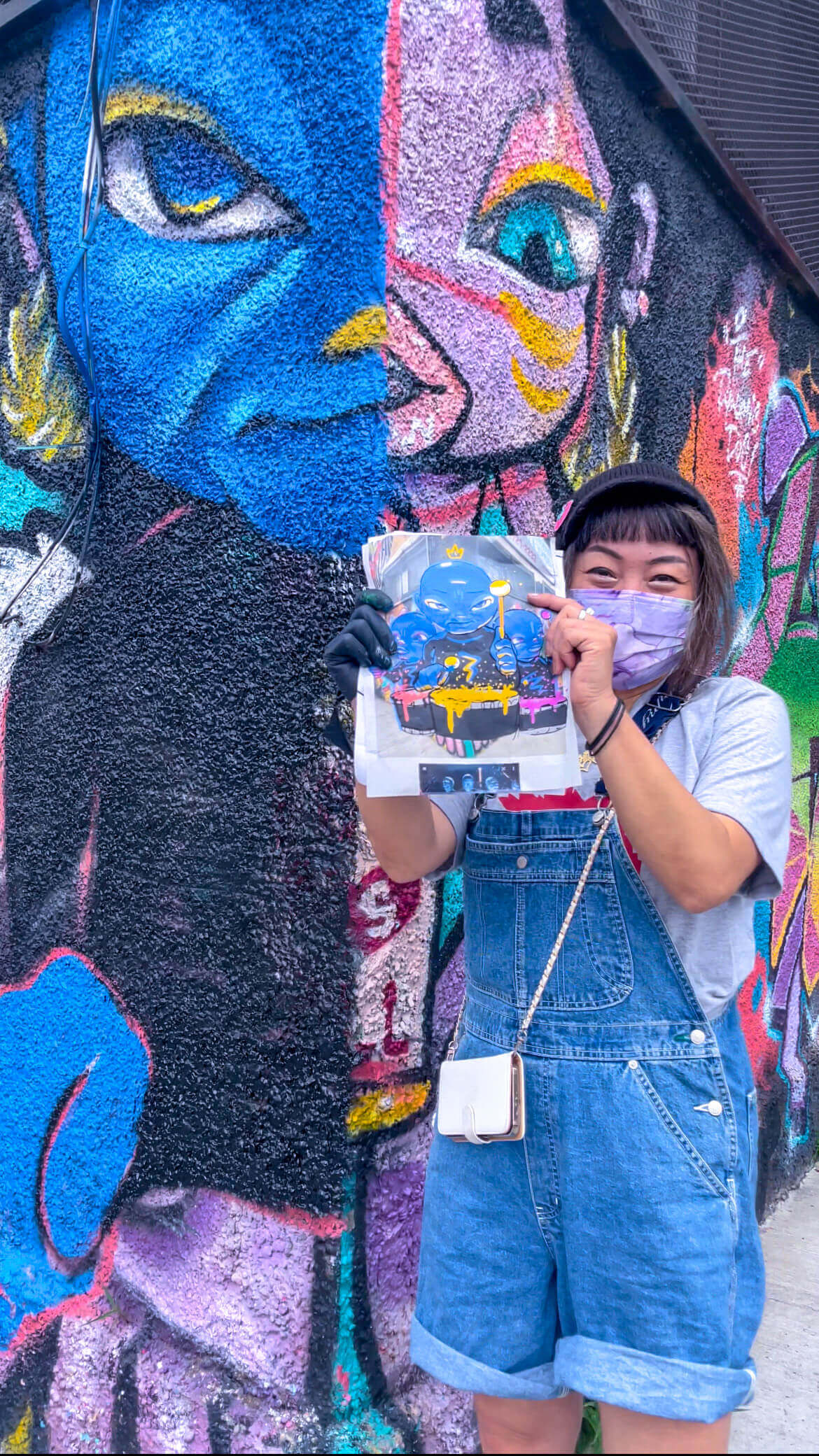 The Japanese artist @shiro_one showing us her project.
Like in other initiatives of street art and events in New York, there will be an exclusive market  and the airbrush of Sebar and Wane. Don't miss the children's area dedicated to kids from 11-14. There will be art but not only, there will also be insights with the direct live of "Future Is Now Experience" Sunday June 26 from 2:00 A.M to 5:00 P.M. during the entire weekend, don't loose the opportunity to witness these artists at work. We recommend to indulge yourself at take a walk In the area, even to check out the completed works of art. If you want more infos check out the official website Welling Court Mural Project and if you would like to apply as an artist check out this link.