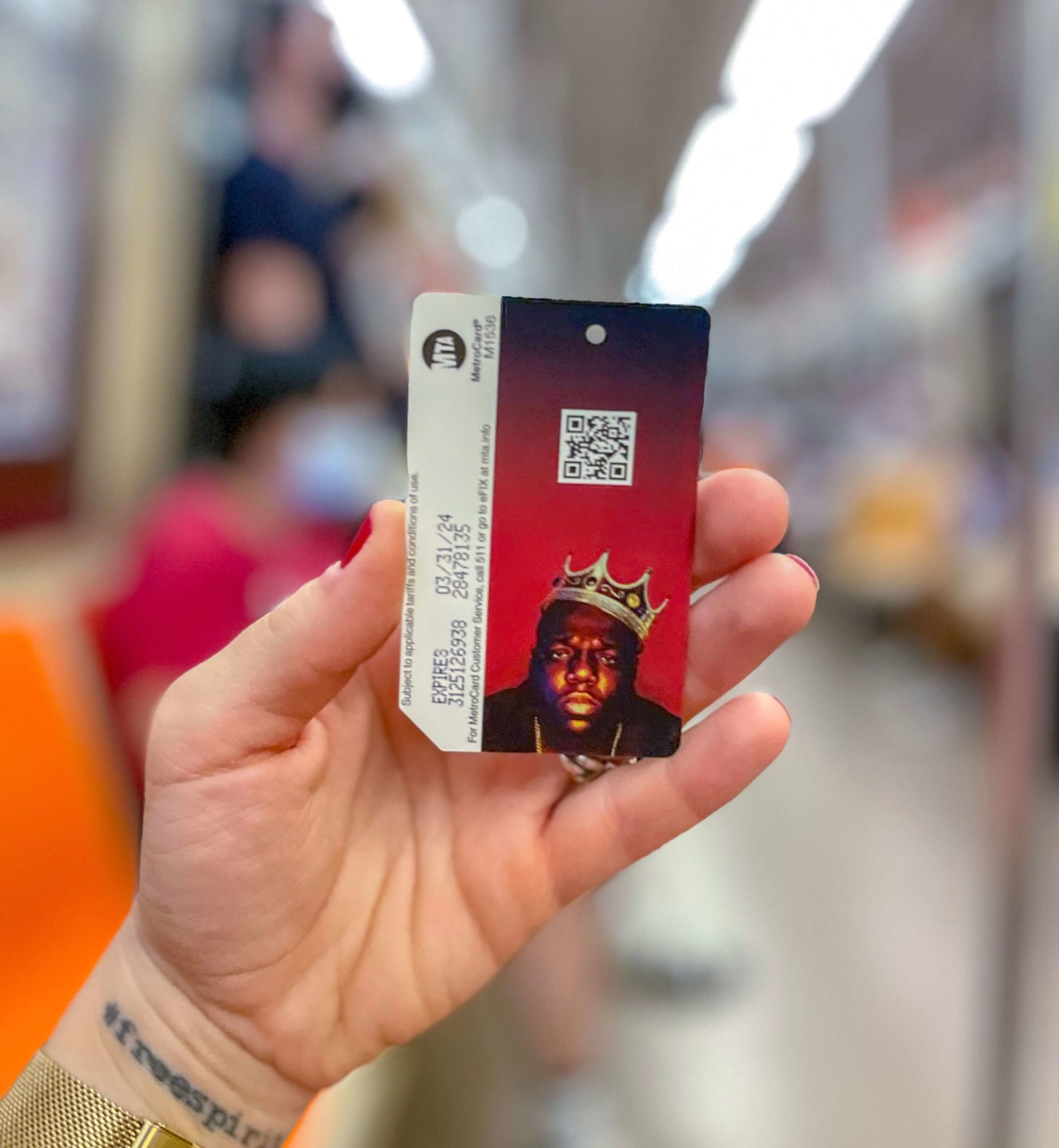 24 May 2022
New York parties and events: The Notorious B.I.G. 50 years celebration
New York has celebrated, as always in style, the birthday of one of the most influential artists. The rapper Christopher Wallace also known as The Notorious B.I.G was crowned "king of New York" In honor of his 50th birthday.
Events and parties have been organized all around New York to celebrate the Brooklyn Hip Hop legend. A light show at the Empire State building and the limited edition metro card with his picture on it. Even the mayor Eric Adams went to field and proclaimed the 21st of may "Christopher 'The Notorious B.I.G' Wallace Day".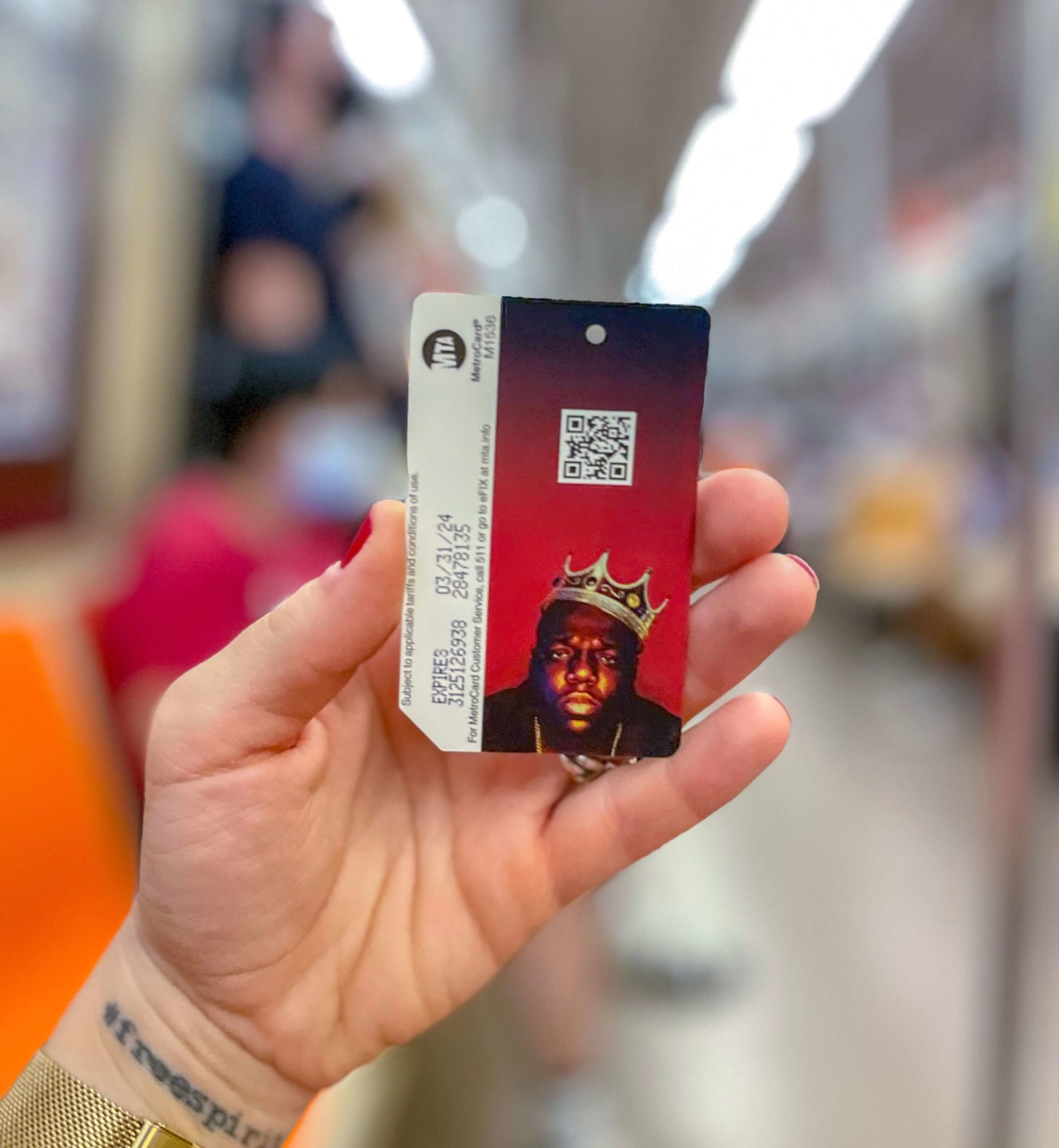 New York parties and events: who was Notorious Big
Born on the 21st of may 1972 in Brooklyn, the Notorious B.I.G in no time became the most famous rapper on the east coast. And is able to because the voice for millions of young African Americans belonging to the ghetto areas all over the United States thanks to his autobiographical lyrics. His profound and melancholy tone has always made him stand out when compared to other rappers from the 90's who usually had a more aggressive and angry tone.
His early death in 1997at only 24 years old, served to definitely consecrate it as a legend. Despite the fact that he had released only two albums, the legacy he left behind is unforgettable. Its obviously tangible to now a days, his music continues to influence new generations.
New York parties and events: celebrations
Parties and events in New York started Friday the 20th of may with a special ceremony of the Empire State buildings light show in which family members attended. A dinner gala with unique formations with studded stars with the titans of the industry, family members, intimate friends and a collaboration that follows the festivities. Lil' Kim, that owes his carrier to Wallace, he flawlessly took over the stage at Guastavino's on east 59th street in Manhattan.
An epic playlist of all his greatest hits was played with different exhibitions.the event required a black tie and none of the guests or venue personal held back. Everything was simply perfect, even the ice sculpture that represented him resisted the temperature.
From one icon to another, the 21st of may the day of Biggie's 50th birthday even the Empire State building shined brightly.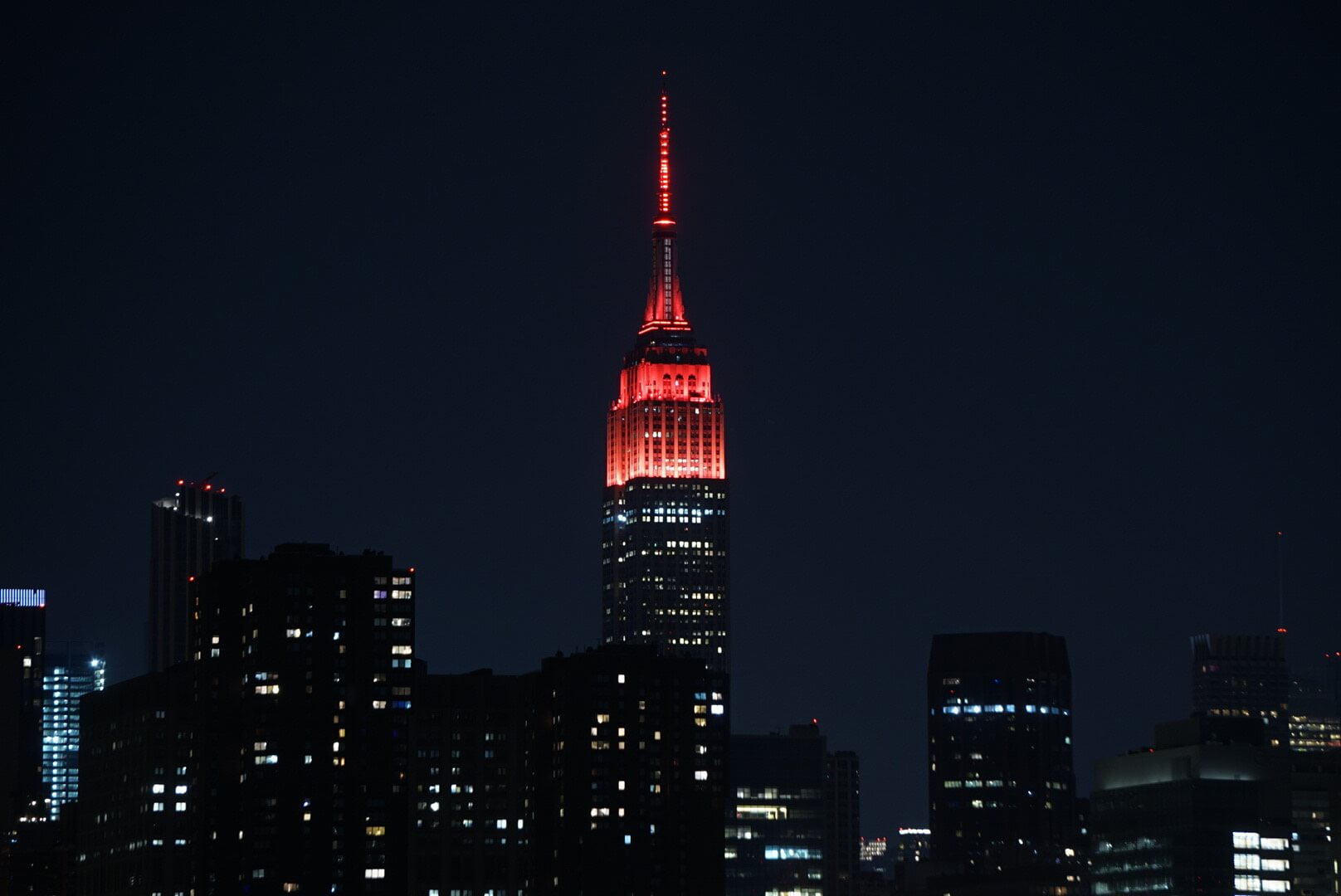 (pic credit @newyorkloveny )
The festivities continued with a luminous dynamic of white and red that colored one of the iconic symbols of the big apple. A crown and the number 50 was also rotating at the tip of the building the entire evening. Even the 80th floor observatory allowed fans to enjoy a once in a lifetime experience with realistic avatar pictures that was life sized Wallace. The exclusive merchandise was offered in limited edition, this consisted of hats, t-shirts, hoodies, and CD's with was all gone in seconds.
New York parties and events: the place of birth
Parties and events crossed the river to find themselves at Bedford-stuyvesant, the specific neighborhood he was born in, in Brooklyn. The rapper has always had strong ties to his neighborhood, quoting and representing it continuously in his songs. A commemoration had taken place infant of the childhood house of Wallace at 226 ST.James Place with songs and dances with common people.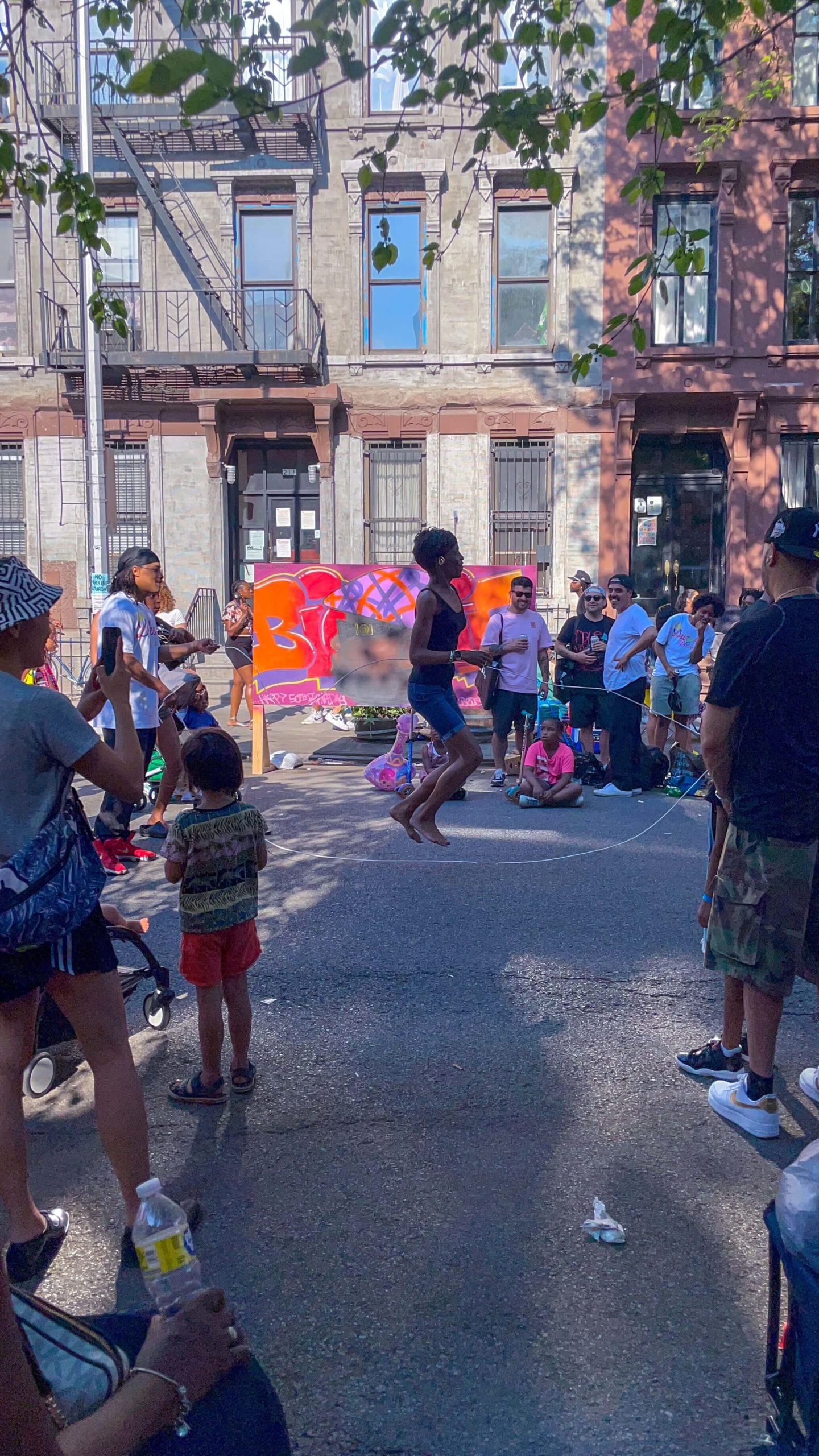 ( Entertainment, games and music at the block party on Christopher Wallace Way, the street named in honor of the Notorious B.I.G. )
The Barclays Center, not far from there, presented a montage video of classic Biggie songs on an enormous display at the oculus, at the top of the entrance of the arena. Always to celebrate the birthday the legendary rapper even the MTA released a limited edition metro cards.
A card with Biggie's picture on it to commemorate him and it was distributed from automatic distributors in only 3 train stations in Brooklyn. A art piece all it takes is his iconic photo of "King of New York" where he is wearing a crow made by Barron Claiborne.
View this post on Instagram
Fans had waited patiently in line, some people waited in line for 6 hours, to be able to get at least one of the 50,000 cards available. The chosen train stations were Lafayette Avenue C, Clinton-Washington Avenue C, Clinton-Washington Avenue G e Atlantic Avenue – Barclays Center 2, 3, 4, 5, B, D, N, R, Q Il. specific codes consisted of access to instagram filters dedicated to celebrating the life and legacy of the  Notorious B.I.G.
.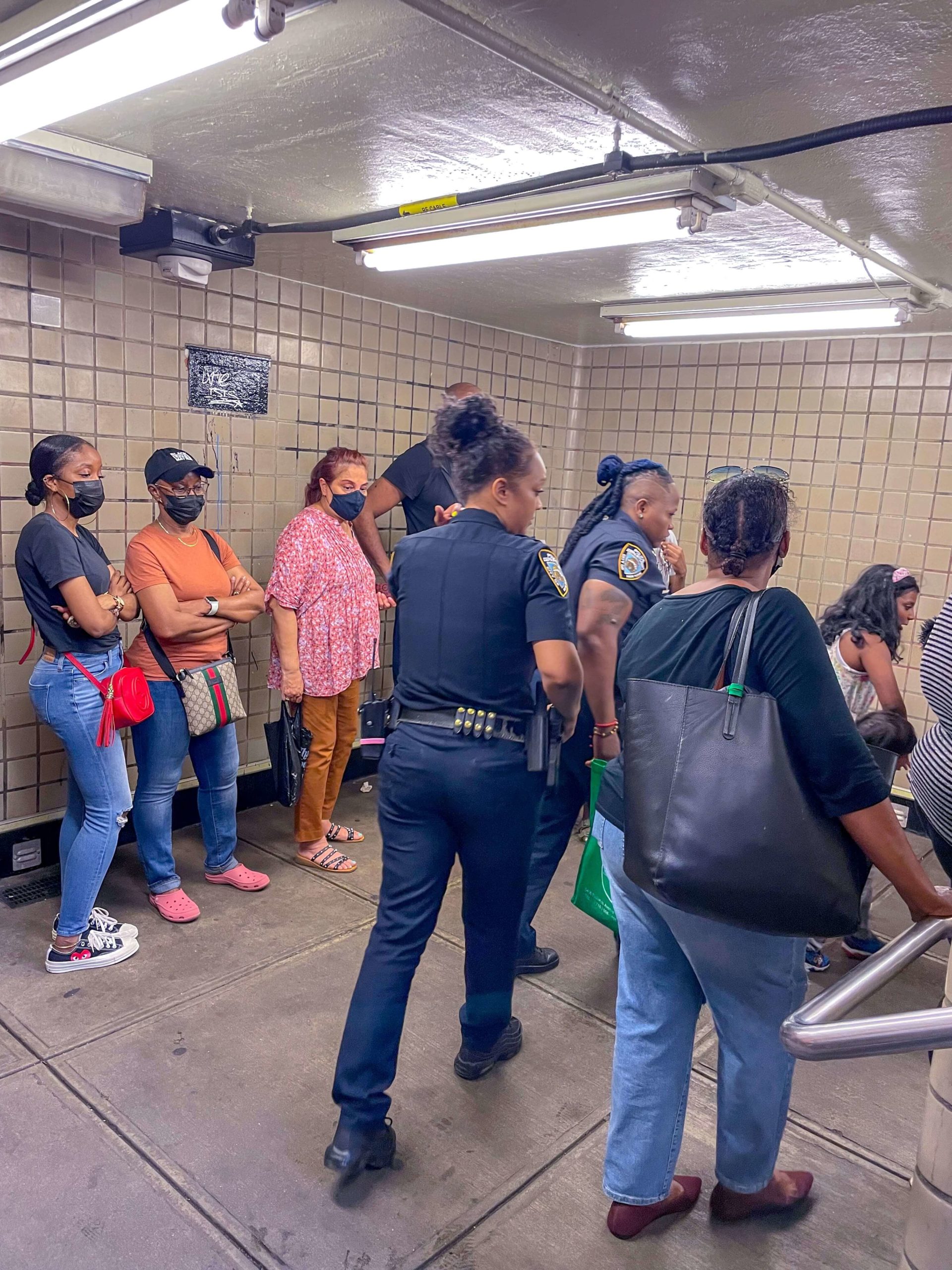 (file interminabili per l'acquisto della metrocard edizione limitata)
Next month  parties and events in New York continue in Lincoln Center that will host an orchestral tribute dedicated to Biggie the 10th of June.the free event will be lively with music directed by Miguel Atwood-Ferguson with different appearances and special guests.its obvious that biggie left a important mark not only in the musical New York. Demonstrations of love for him continues with murals dedicated to him all over the city.
NYC digital guides are coming out soon! 🥳
Discover the best restaurants, things to do in each borough, unique experiences, Rooftop and Speakeasy in the city that never sleeps 🥨🚕🌇
DON'T MISS ANY NEWS FROM NEW YORK
WHAT MEDIA AND PARTNERS SAY
Dinamica, solare, positiva ed estremamente professionale. Kiara non è solo una delle migliori guide italiane di New York (conosco benissimo la città, eppure lei riesce sempre a sorprendermi con novità e luoghi insoliti) ma anche un'apprezzata Vlogger e Content Creator per il web. Ho avuto modo di collaborare con lei in più di un'occasione, la sua preparazione e la sua serietà sono fuori discussione. Il suo grande valore aggiunto è costituito dall'entusiasmo e dalla determinazione con cui affronta e porta avanti ogni nuovo progetto. Consigliata a chi desidera scoprire Nyc in maniera più autentica e approfondita ma anche ad enti ed aziende che desiderano sviluppare in maniera efficace i loro progetti sul web.
Simona Sacri
Writer specializzata in USA socia onoraria Visit USA Italy
Poche volte nella vita si incontrano persone come Kiara, solare, determinata, capace, sognatrice e ottima professionista. Dicono che per diventare persone di successo bisogna emulare chi l'ha fatto prima di te, e di certo, Kiara, è una persona che quel suo personale successo l'ha ottenuto!
Cristian Barbarino
Graficoach, Digital Entrepreneur
Kiara, con la sua agenzia New York City 4 All, non vi propone solo dei tour e dei servizi ma una vera e propria esperienza di New York! Vi fa scoprire luoghi e aspetti della città che raramente avrete occasione di conoscere, tanto più se siete in città solo per pochi giorni. Con i suoi vlog vi porta all'interno di eventi, curiosità, mostre, nei locali più nuovi e di tendenza, offrendo informazioni utili e idee non solo per i turisti ma anche per chi a New York ci vive ma non riesce a stare al passo con tutto quello che questa meravigliosa città offre ogni giorno. E la sua collaborazione con brand, locali, ristoranti, palestre, fa entrare Kiara nel tessuto della città ogni giorno di più... e noi con lei!
Chiara Barbo
Giornalista e scrittrice per La Voce di New York