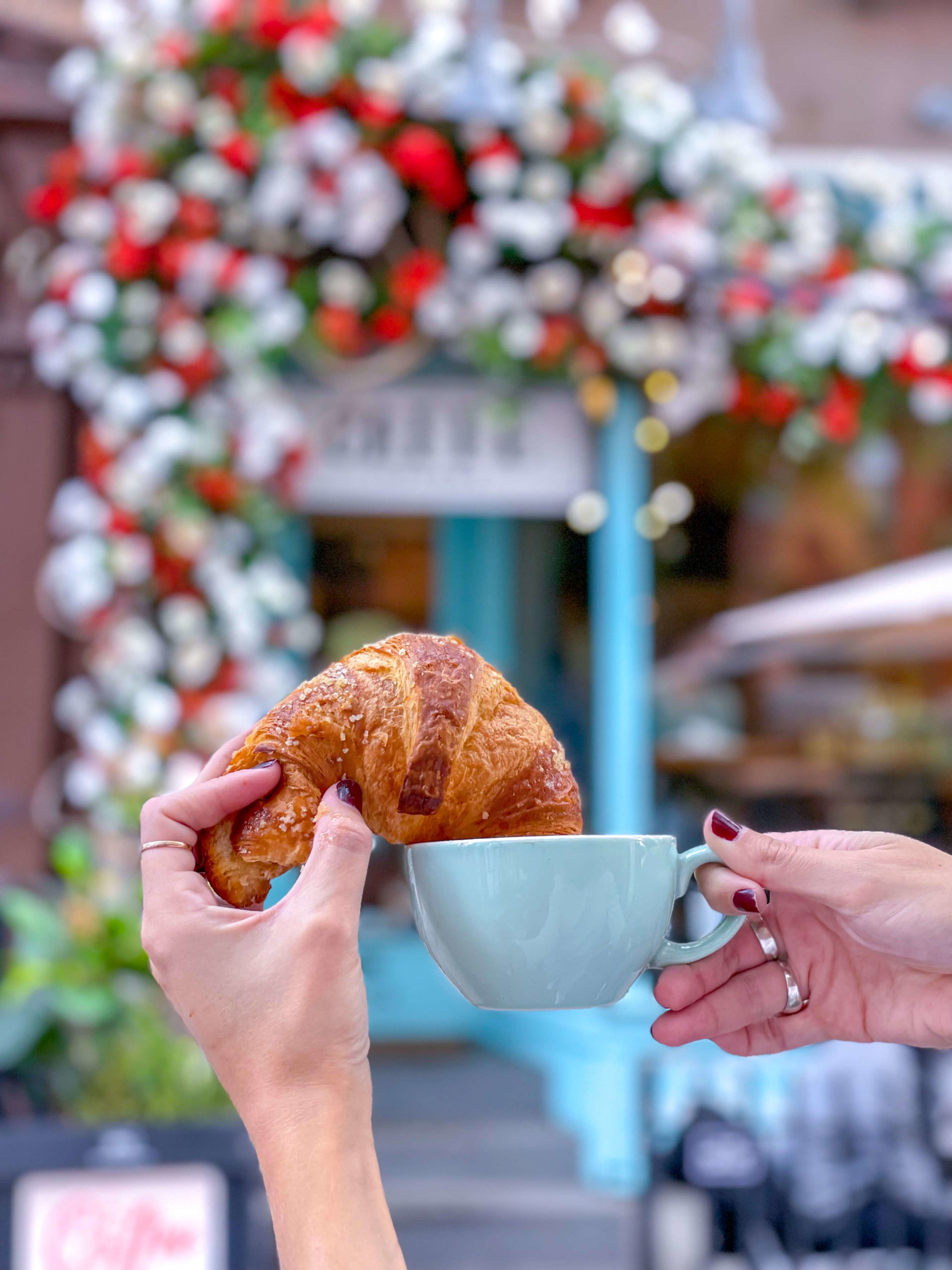 4 May 2022
Where to drink Italian coffee in New York: Gran Caffe de Martini
Where to drink Italian coffee in New York? This is the question that every Italian has asked themselves at least once, upon arriving in the Big Apple.  Coffee time is a ritual in our country and even during a vacation, it is difficult to give it up. At the same time, we know how difficult it can be to find an authentic Italian café on American soil. This is why we want to share with you the story of a multiethnic Made in Italy place, where you can drink Italian coffee in New York. We are talking about the Gran Caffe de Martini in Brooklyn, a must-stop for coffee lovers in search of authentic espresso in New York. A true Italian bar, where Europeans, especially Italians, will feel right at home.


Where to drink Italian coffee in New York: the Gran Caffe de Martini in Prospect Heights
The Gran Caffe de Martini is located on Vanderbilt Avenue, a very characteristic street in the heart of Prospect Heights. The location is strategic near the Park Slope, a quaint residential neighborhood in Brooklyn, and within walking distance of Prospect Park. Many attractions await you, such as the Brooklyn Museum, the second-largest art museum in New York and one of the largest in the United States. Not only that, nature lovers can take a walk through the Prospect Park Zoo or the Brooklyn Botanic Garden. If all this is not enough, Barclays Center, home to the Brooklyn Nets and the New York Liberty, is just a few minutes away.
Where to drink Italian coffee in New York: Stefano's American Dream
Stefano, from Turin Italy, grew up in the world of coffee & chocolate. His family has been producing coffee and chocolate for years in particular a well-renowned blend (of coffee or chocolate? please specify) Stefano's dream, however, was to open his place to offer Italian coffee in New York. The opportunity came four years ago when a customer put a restaurant in Brooklyn up for sale, now home to the Gran Caffe de Martini. Camila, Stefano's partner from Bogota, brought her Latin soul to the mix, transforming this café into a real cultural melting pot. A winning fusion between Italy and Colombia, but not only. In the restaurant, they speak Italian, Spanish, German, Portuguese, English, and French as well as several Italian dialects. Thanks to their initiative, drive, and passion, Camila and Stefano succeeded in creating a lively international atmosphere with a unique vibe that will make you feel pampered just like in the "Bel Paese."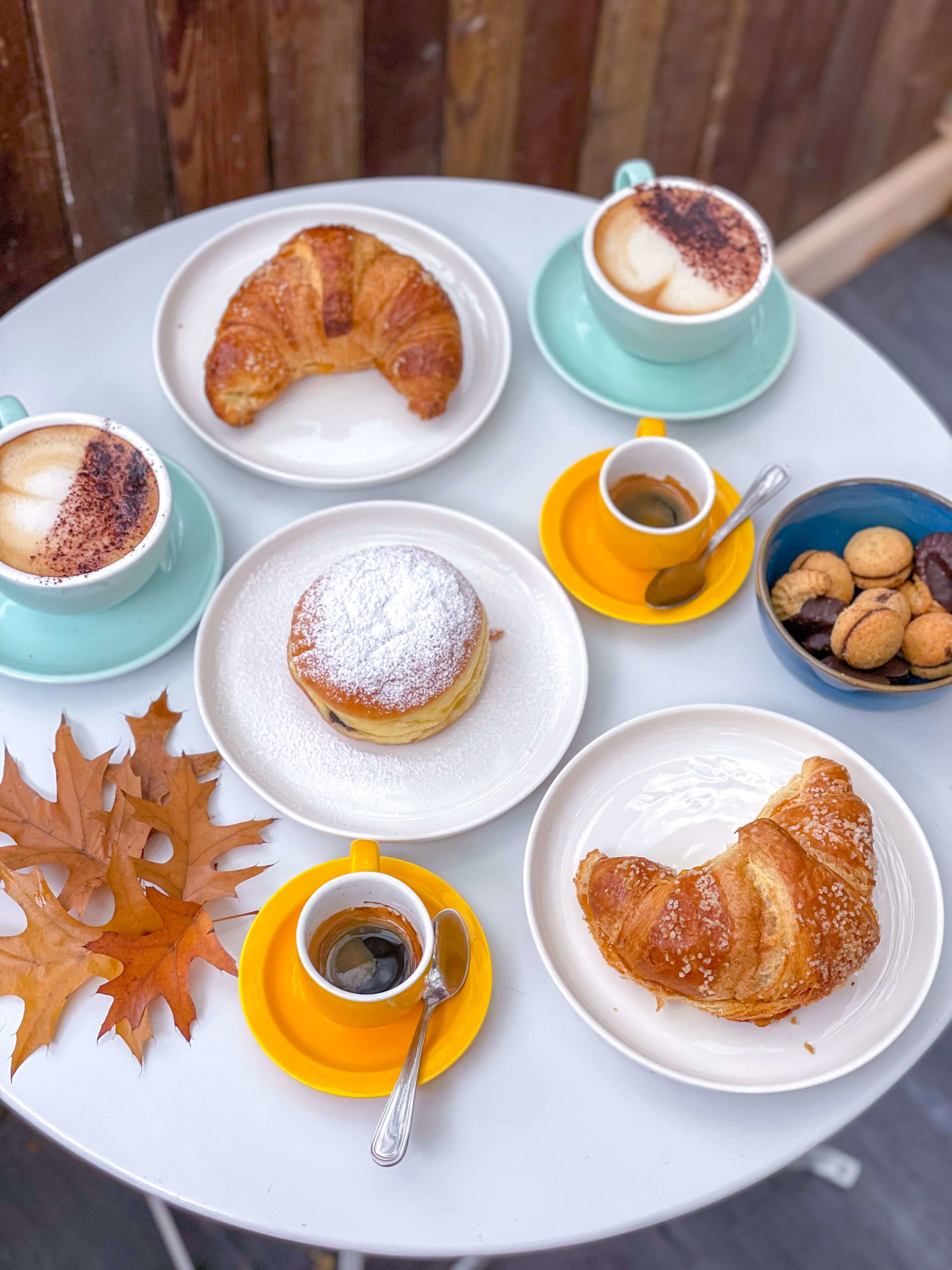 Where to drink Italian coffee in New York: the recipe for success
According to Stefano, the reasons why the Gran Caffe de Martini has become THE de-facto place to drink Italian coffee in New York are – "the pure Italian coffee, the vibe, the location, the customer care, the quality of the products served." The actual business card is the faithful clientele who appreciates the design of the cafe and "the scent of freshly baked croissants that welcomes them every day."
Stefano and Camila managed to save their business in the darkest months of the pandemic. All thanks to word of mouth, fresh products, and real Italian coffee in New York. One of the latest addition to the cafe was the small dehor, a heated outside area, that creates a welcoming atmosphere throughout the year.
Even during the pandemic, customers trusted Gran Caffe de Martini because they got to know the staff, they knew how they worked and they felt safe visiting. "It was an opportunity for people who didn't know we were here to find us. It was amazing how, day after day, we received more and more customers from different parts of city" Stefano explains.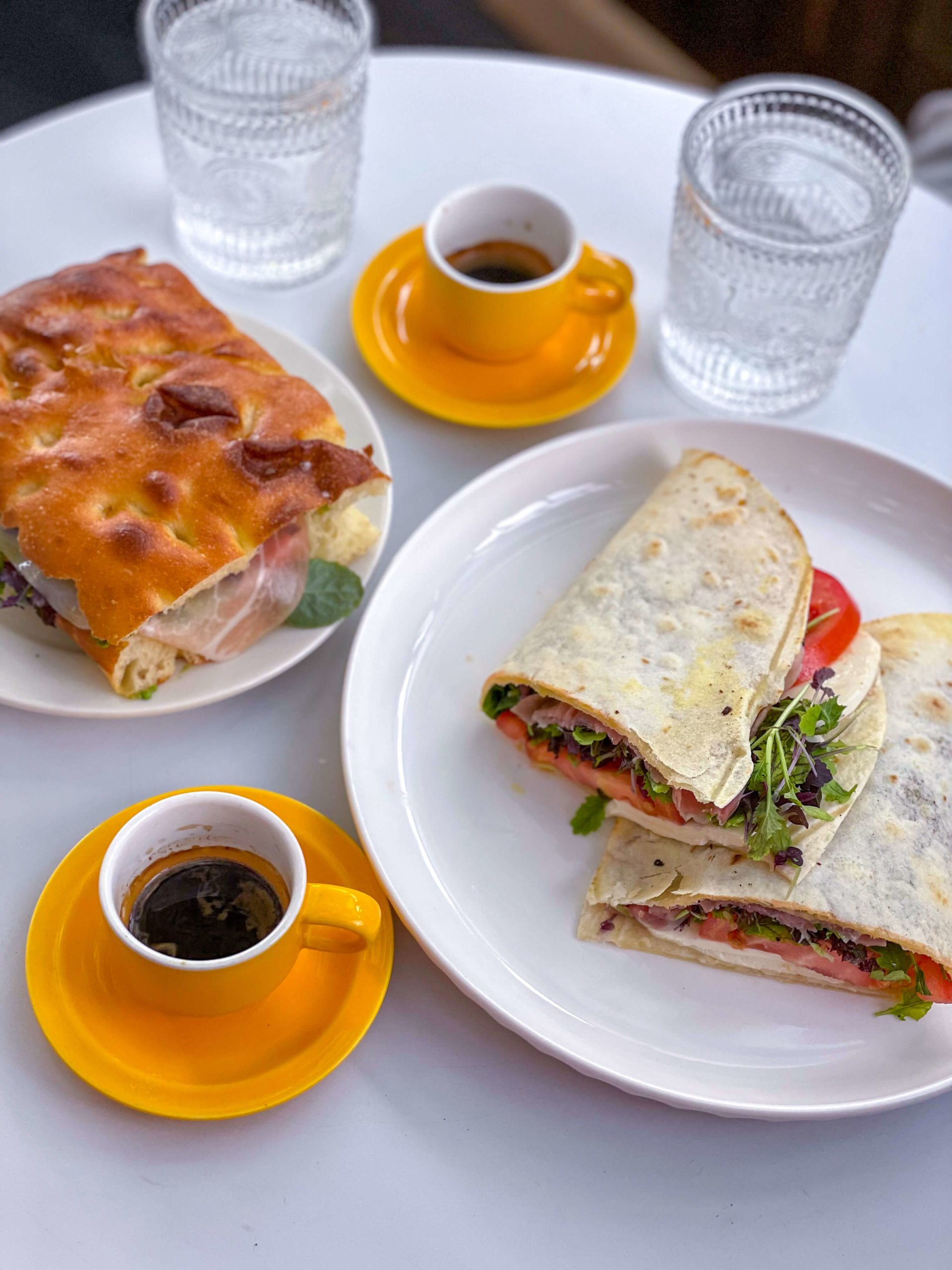 Where to drink Italian coffee in New York: feeling Italian
For many Italians in the Big Apple, the Gran Caffe de Martini is the real deal and the only place to drink Italian coffee in New York. Just think that some of the most loyal customers come all the way from Manhattan. For visitors or for those who have never been overseas, let's clarify the coffee pricing. Generally, the average price of coffee in the Big Apple is $4, while in Brooklyn it fluctuates between $3.25 for a single shot espresso and $3.75 for a double. The cappuccino, on the other hand, goes between $4 and $5. As happens in the best bars in Italy, the Gran Caffe de Martini, with its true Italian soul, has become a meeting place. "How many times do you go to the bar in the town's Piazza without telling anyone and you end up meeting everyone? This is what we have recreated here." A unique atmosphere and an interesting cultural mix await you to discover the real Italian coffee in New York and the warmth that the beautiful country has to offer.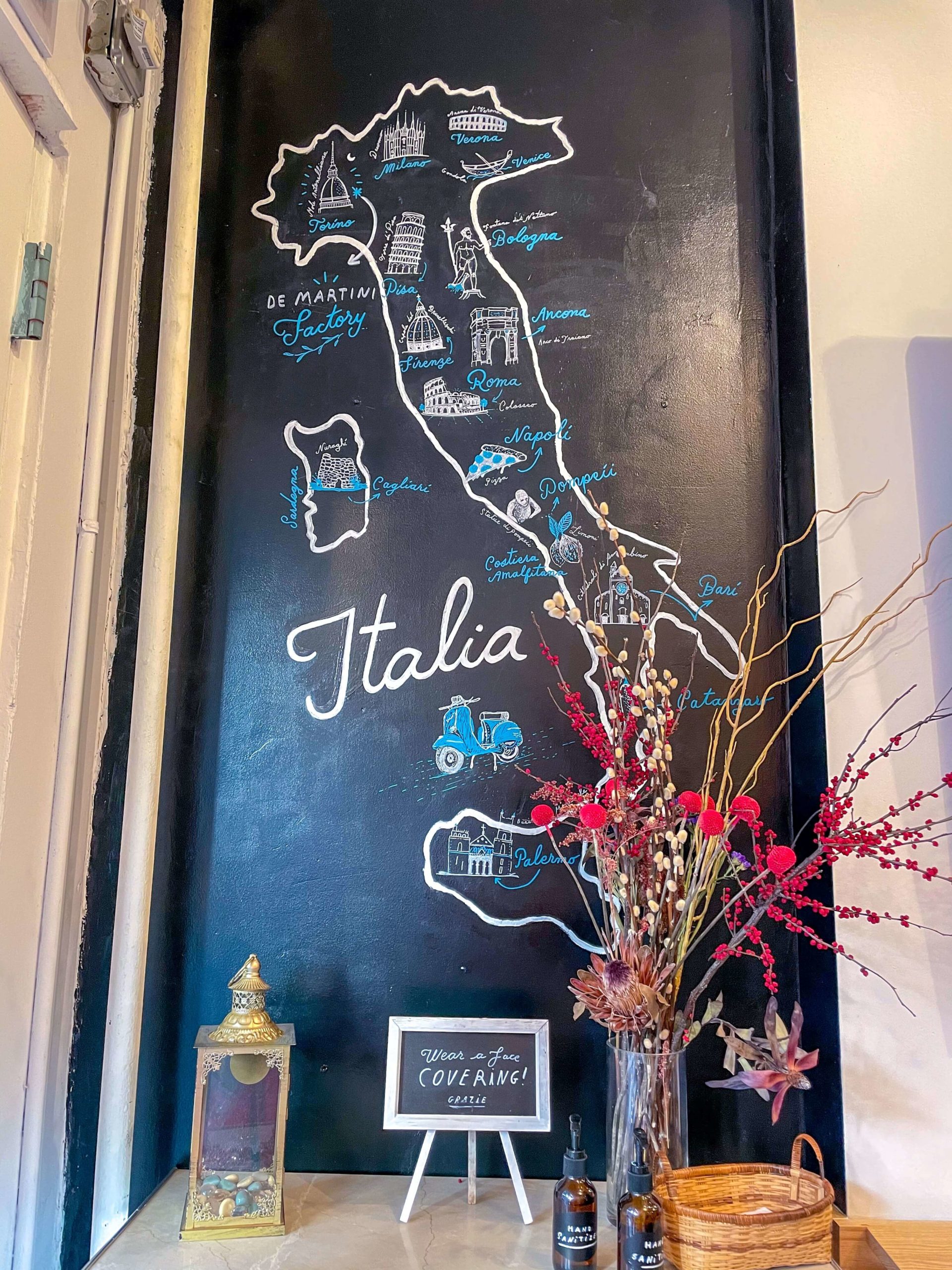 To book a tour in Brooklyn leave us a note here.
NYC digital guides are coming out soon! 🥳
Discover the best restaurants, things to do in each borough, unique experiences, Rooftop and Speakeasy in the city that never sleeps 🥨🚕🌇
DON'T MISS ANY NEWS FROM NEW YORK
WHAT MEDIA AND PARTNERS SAY
Dinamica, solare, positiva ed estremamente professionale. Kiara non è solo una delle migliori guide italiane di New York (conosco benissimo la città, eppure lei riesce sempre a sorprendermi con novità e luoghi insoliti) ma anche un'apprezzata Vlogger e Content Creator per il web. Ho avuto modo di collaborare con lei in più di un'occasione, la sua preparazione e la sua serietà sono fuori discussione. Il suo grande valore aggiunto è costituito dall'entusiasmo e dalla determinazione con cui affronta e porta avanti ogni nuovo progetto. Consigliata a chi desidera scoprire Nyc in maniera più autentica e approfondita ma anche ad enti ed aziende che desiderano sviluppare in maniera efficace i loro progetti sul web.
Simona Sacri
Writer specializzata in USA socia onoraria Visit USA Italy
Poche volte nella vita si incontrano persone come Kiara, solare, determinata, capace, sognatrice e ottima professionista. Dicono che per diventare persone di successo bisogna emulare chi l'ha fatto prima di te, e di certo, Kiara, è una persona che quel suo personale successo l'ha ottenuto!
Cristian Barbarino
Graficoach, Digital Entrepreneur
Kiara, con la sua agenzia New York City 4 All, non vi propone solo dei tour e dei servizi ma una vera e propria esperienza di New York! Vi fa scoprire luoghi e aspetti della città che raramente avrete occasione di conoscere, tanto più se siete in città solo per pochi giorni. Con i suoi vlog vi porta all'interno di eventi, curiosità, mostre, nei locali più nuovi e di tendenza, offrendo informazioni utili e idee non solo per i turisti ma anche per chi a New York ci vive ma non riesce a stare al passo con tutto quello che questa meravigliosa città offre ogni giorno. E la sua collaborazione con brand, locali, ristoranti, palestre, fa entrare Kiara nel tessuto della città ogni giorno di più... e noi con lei!
Chiara Barbo
Giornalista e scrittrice per La Voce di New York