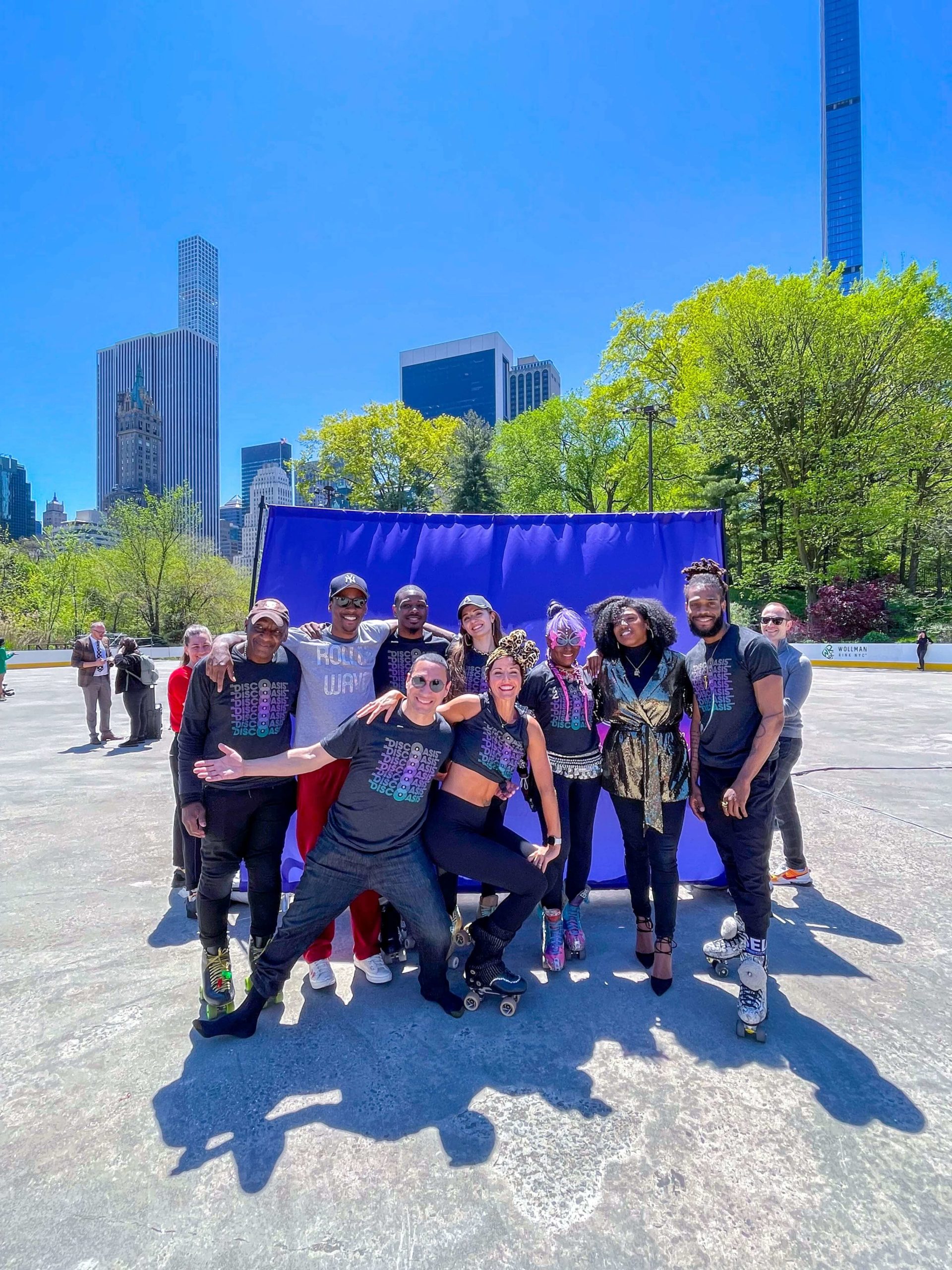 17 May 2022
New York City Summer 2022 Events: "The DiscOasis" coming to Central Park
Are you ready to live one of the most exciting and engaging experiences of Summer 2022 in New York City? Immerse yourself in a journey through music, art, and dance. The calendar of Summer Events in New York for 2022 not only welcomes back the usual yearly line up but also includes new events all of which share a common theme.
The Big Apple is BACK big time with a series of experiences developed to enhance the importance of community and celebrate positivity and inclusiveness. After the inauguration of the new roller-skating rink at Rockefeller Center, another paradise comes to life inside Central Park, aka Manhattan's Green Lung. Come visit Central Park's iconic Wollman Rink and the new "The DiscOasis". A botanical oasis, a lively place where you will find yourself dancing and skating to the rhythm of music surrounded by the iconic beauty of the Manhattan skyline.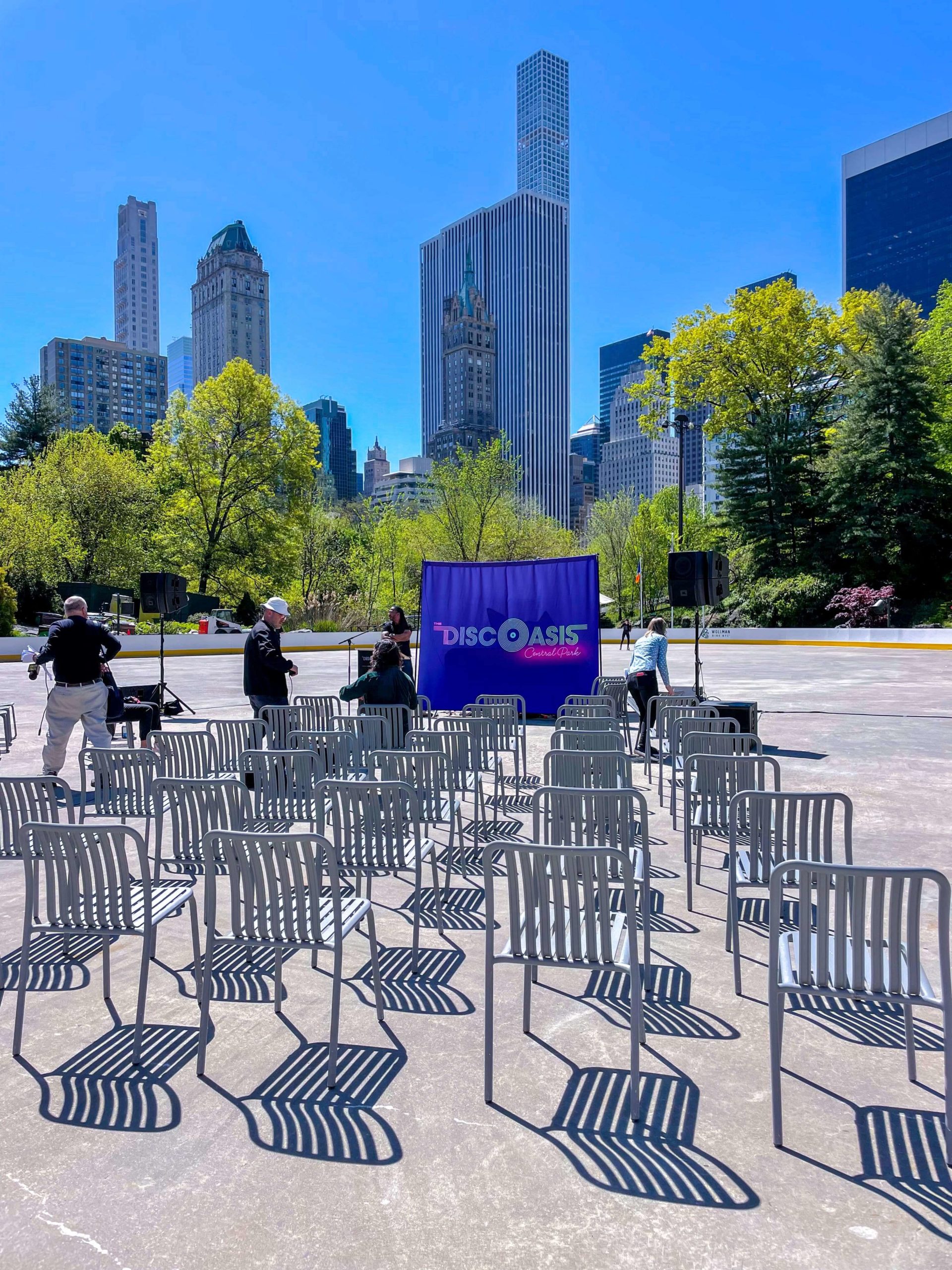 New York City Summer 2022 Events: What is the DiscOasis
The Press Conference was held last week at Central Park's Wollman Rink, which saw the likes of Nile Rodgers, Ian Schrager, founder of the iconic Studio 54 club, Mayor Eric Adams, and many others.
The nightclub scene returns to its birthplace and consolidates its long-standing bond with urban roller skating. Starting from June 16th, and for a limited time, a new adventure is added to the constantly evolving list of events scheduled across New York for Summer 2022: The DiscOasis!
Fun, movement, and freedom are the characteristics that surround this magical garden. If you are wondering, yes, this is the summer of skating in the Big Apple! Created and produced by Constellation Immersive in collaboration with Live Nation and the Los Angeles Media Fund, the DiscOasis will offer a full calendar of events. An immersive experience that combines theater performances with a wide range of rotating live DJs, artists, and special guests.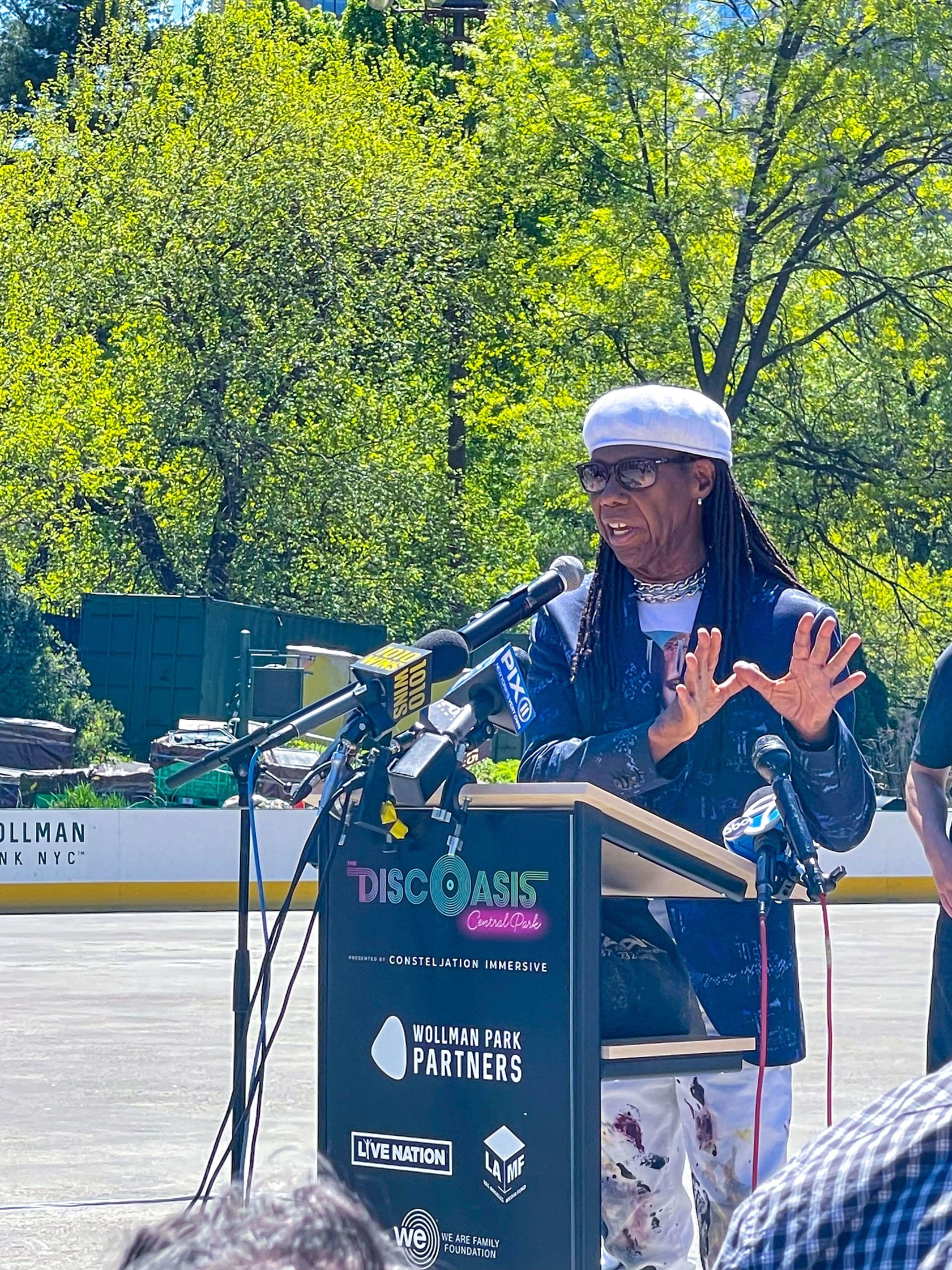 Nile Rodgers, born and raised in New York, recounts how he attended epic events in Central Park such as the Diana Ross and Simon & Garfunkel concerts, the first event for Earth Day.
New York City Summer 2022 Events: The area
Located inside the idyllic Central Park, the inauguration of the reimagined area at Wollman Rink is one of the most anticipated Summer 2022 events in New York. There is no better place than this to celebrate New York culture.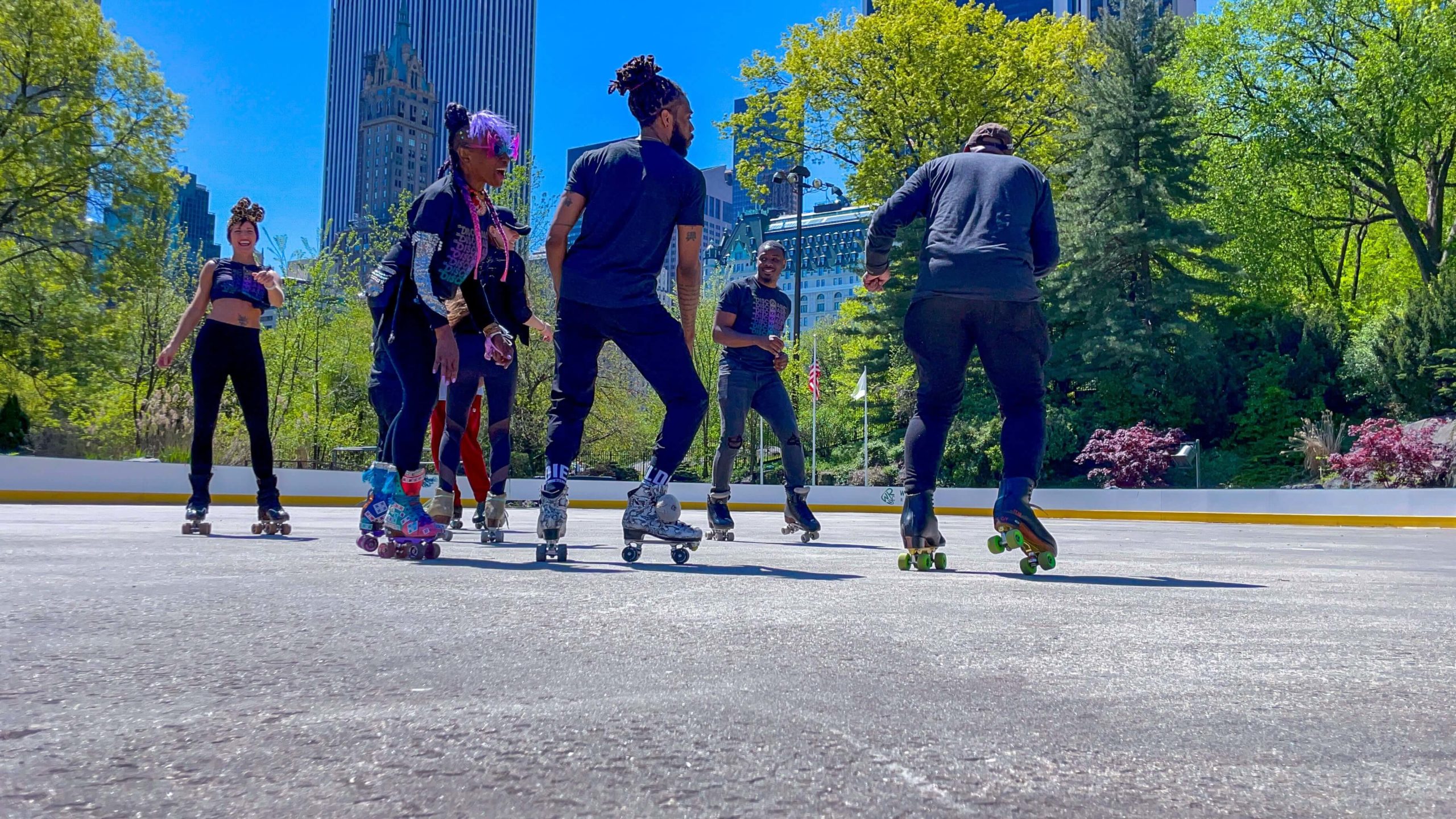 A vibrant environment created not only for the well-being of residents and visitors but also to support the Big Apple's economic recovery. In line with the cardinal principles of the first NY Film Festival which will start shortly. Big names are behind the lively fantasy of this skating rink. The iconic design created by Tony Award nominee David Korins joins the lighting design by award-winning David Weiner. Musical performances with important roller skating artists will instead be directed and choreographed by a director/choreographer also nominated for a Tony Award.
A special playlist of tracks will be curated by the successful and world-renowned producer Groovemaster Nile Rodgers. Does the song "Le Freak" by Chic say anything to you?
New York City Summer 2022 Events: The purpose
After two incredibly hard years, in which New York was one of the most hard hit cities in the nation, a breath of fresh air finally arrives. The joy and sense of normalcy that roller skating will bring to the city are much needed and anticipated. There is nothing better than a liberating activity such as skating that can involve people from all walks of life and which everyone can enjoy. Like other events in New York planned for Summer 2022, a portion of the proceeds from The DiscOasis will benefit the We Are Family Foundation. A foundation that creates and supports programs that promote cultural diversity by empowering young people who dream of changing the world with bold ideas.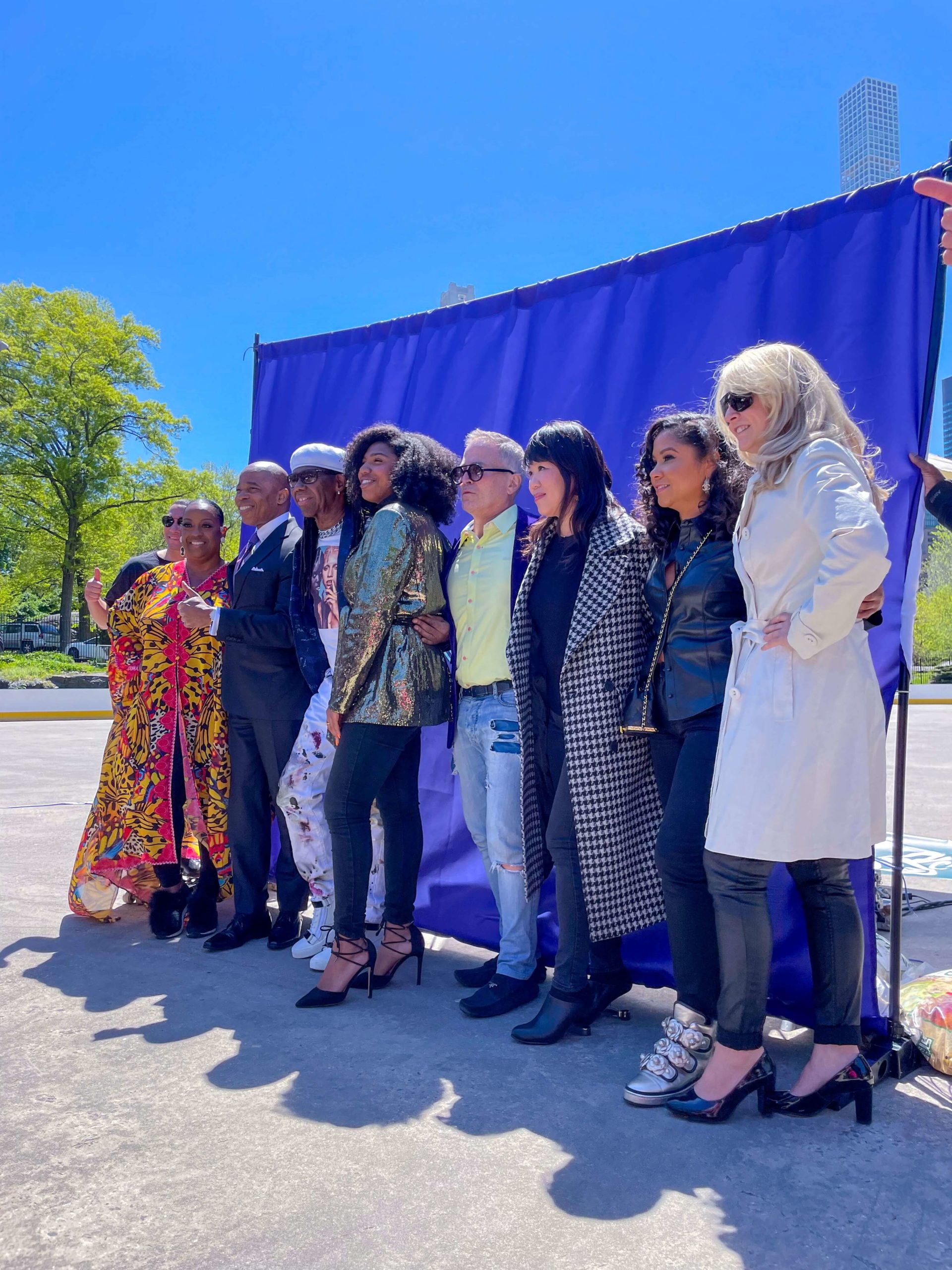 New York City Summer 2022 Events: Experiencing "The DiscOasis"
You can experience firsthand the "The DiscOasis" Summer 2022 events in New York from June 16th to October 1st.From Wednesday to Sunday, various skating sessions will await you: daytime from 10 am to 4:30 pm and nighttime from 5:30 pm to 10 pm. During the day you can buy a 1-hour skating time slot or an open ticket that lasts 3 hours. The evening experience includes 2 hours of skating on the rink, but you can get there early or stay late to enjoy the rest of the experience.
Did you know that New Yorkers have been avid roller skaters for more than a century? In the parks, on the streets, and around the many skating rinks found in the city. But it was precisely the era of the disco that brought the business to its peak between the 70s and 80s.
Tickets are already available on the official website. Tickets are expected to sell out so be quick to book yours!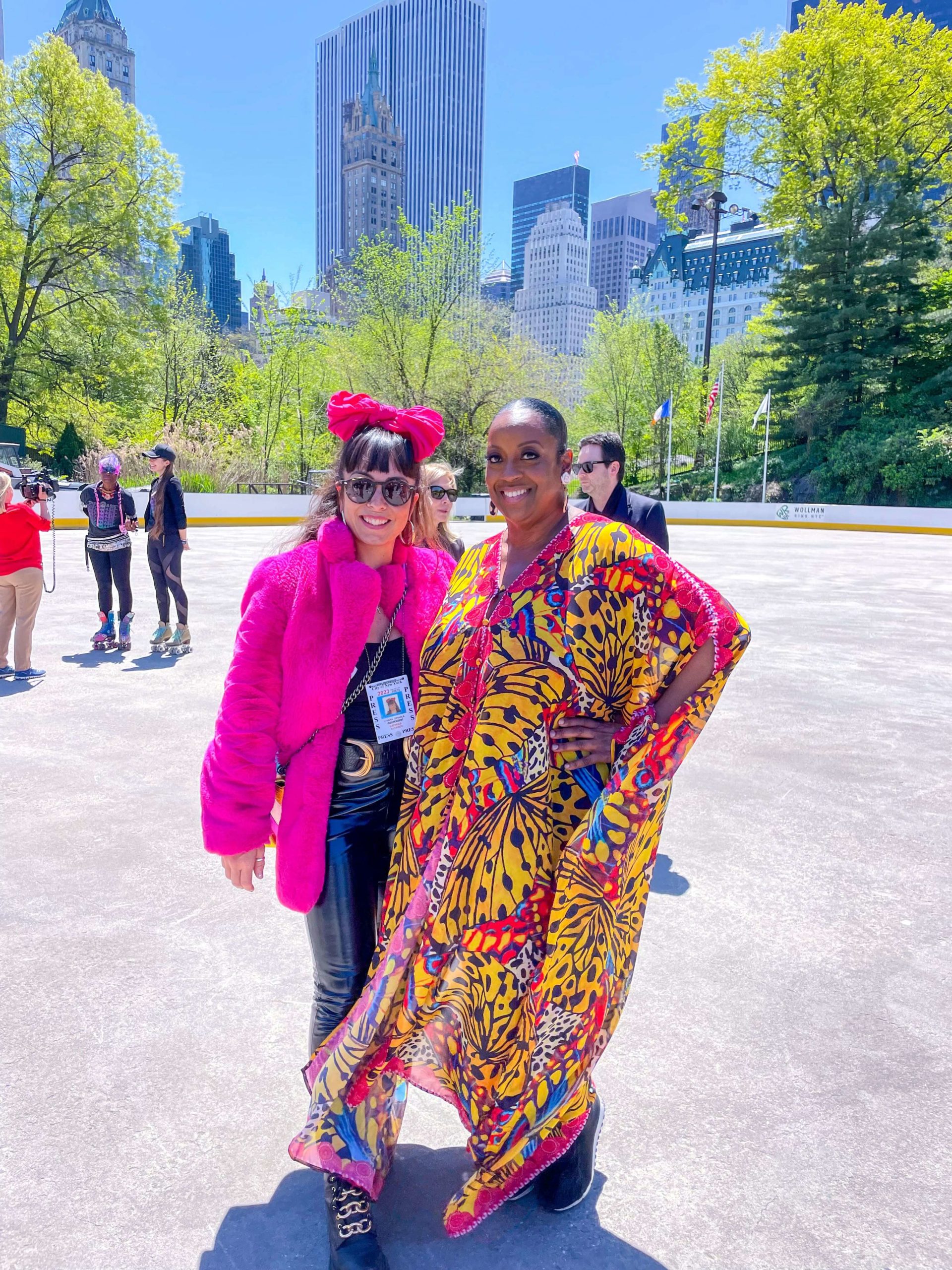 With Melba from Melba's restaurant in Harlem. Another Melba's restaurant is due to open in Central Park exactly at Wollman Rink in June.
NYC digital guides are coming out soon! 🥳
Discover the best restaurants, things to do in each borough, unique experiences, Rooftop and Speakeasy in the city that never sleeps 🥨🚕🌇
DON'T MISS ANY NEWS FROM NEW YORK
WHAT MEDIA AND PARTNERS SAY
Dinamica, solare, positiva ed estremamente professionale. Kiara non è solo una delle migliori guide italiane di New York (conosco benissimo la città, eppure lei riesce sempre a sorprendermi con novità e luoghi insoliti) ma anche un'apprezzata Vlogger e Content Creator per il web. Ho avuto modo di collaborare con lei in più di un'occasione, la sua preparazione e la sua serietà sono fuori discussione. Il suo grande valore aggiunto è costituito dall'entusiasmo e dalla determinazione con cui affronta e porta avanti ogni nuovo progetto. Consigliata a chi desidera scoprire Nyc in maniera più autentica e approfondita ma anche ad enti ed aziende che desiderano sviluppare in maniera efficace i loro progetti sul web.
Simona Sacri
Writer specializzata in USA socia onoraria Visit USA Italy
Poche volte nella vita si incontrano persone come Kiara, solare, determinata, capace, sognatrice e ottima professionista. Dicono che per diventare persone di successo bisogna emulare chi l'ha fatto prima di te, e di certo, Kiara, è una persona che quel suo personale successo l'ha ottenuto!
Cristian Barbarino
Graficoach, Digital Entrepreneur
Kiara, con la sua agenzia New York City 4 All, non vi propone solo dei tour e dei servizi ma una vera e propria esperienza di New York! Vi fa scoprire luoghi e aspetti della città che raramente avrete occasione di conoscere, tanto più se siete in città solo per pochi giorni. Con i suoi vlog vi porta all'interno di eventi, curiosità, mostre, nei locali più nuovi e di tendenza, offrendo informazioni utili e idee non solo per i turisti ma anche per chi a New York ci vive ma non riesce a stare al passo con tutto quello che questa meravigliosa città offre ogni giorno. E la sua collaborazione con brand, locali, ristoranti, palestre, fa entrare Kiara nel tessuto della città ogni giorno di più... e noi con lei!
Chiara Barbo
Giornalista e scrittrice per La Voce di New York