Location di Spider-Man a New York: tutto quello che c'è da sapere
Le location di Spider-Man a New York sono distribuite fra Manhattan e il Queens. La Grande Mela è stata il set di molte delle pellicole dedicate al supereroe. Dall'uscita del primo film, molti appassionati della storia e più in generale del mondo Marvel, hanno visitato i luoghi iconici legati a Spider-Man. Online si trovano molte informazioni a riguardo che abbiamo raccolto, correlate ad indirizzi e curiosità. In occasione del lancio della saga su Netflix, ripercorriamo insieme a voi le location di Spider-Man a New York.
Location di Spider-Man a New York: Upper Manhattan
Questo viaggio virtuale fra cinema e realtà comincia dalla Columbia University. Durante una visita al campus, Peter Parker, allora studente della high school, viene punto da un misterioso ragno. Nel secondo film, ritroviamo il giovane Parker studente della stessa università.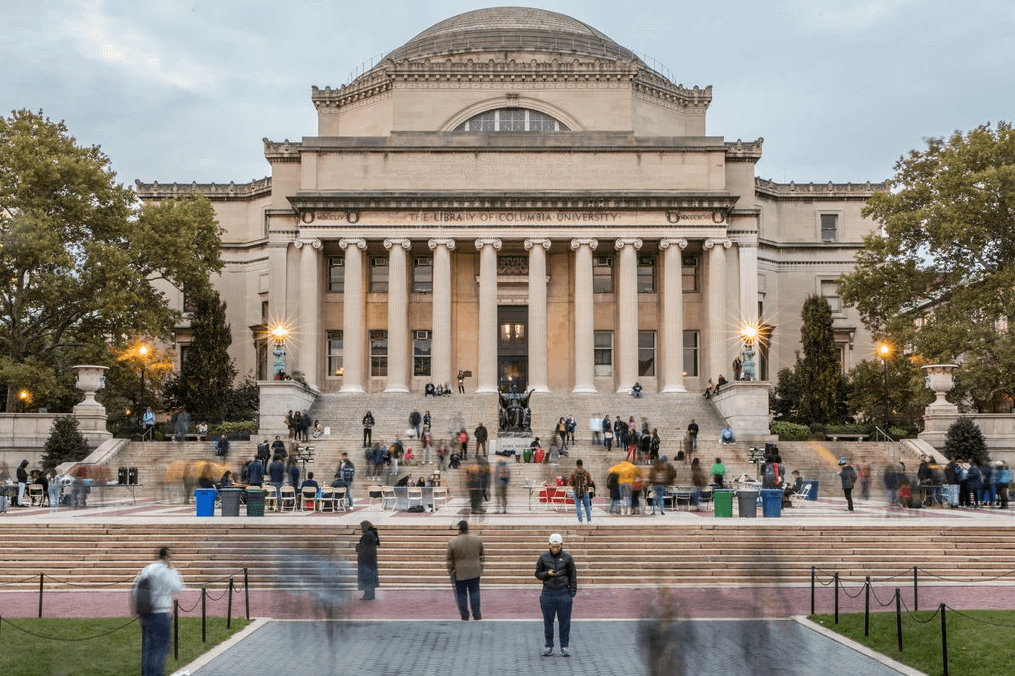 (credit: Tony Cenicola, NY Times, Columbia University)
Location di Spider-Man a New York: Midtown
Tra le location di Spider-Man a New York, Times Square è la più ricorrente. Nel primo film, con protagonisti Tobey Maguire e Kirsten Dunst, Peter Parker salva Mary Jane dalle grinfie del Goblin durante lo Unity Festival. Anche nel terzo capitolo, Peter e Stan Lee sono protagonisti di un inseguimento nel cuore di Times Square. Per quanto riguarda la scena che coinvolge Spider-Man ed Electro, interpretato da Jamie Foxx, la celebre "piazza" di Manhattan è stata ricreata in un set a Long Island.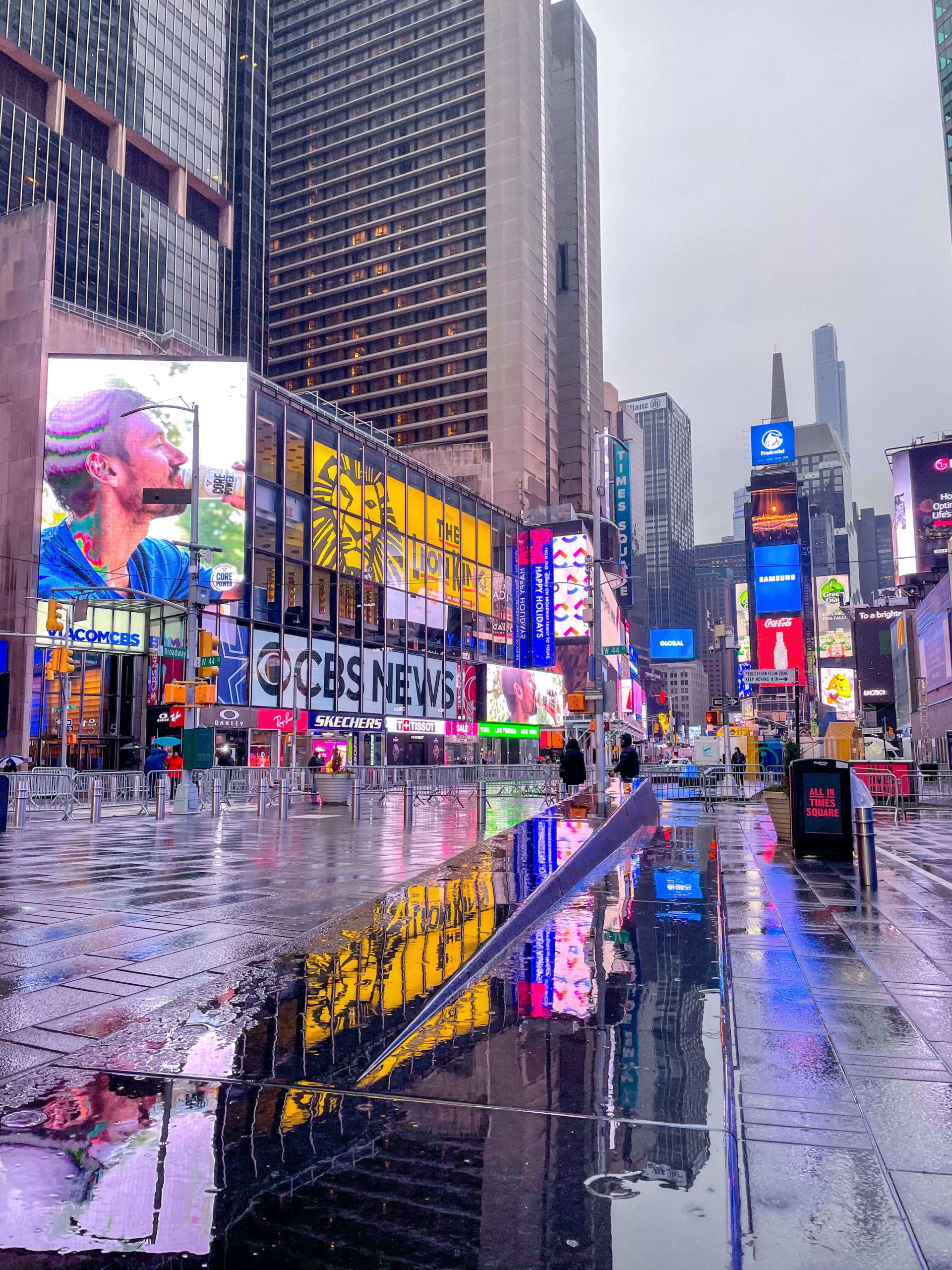 (pic credit: @newyorkcity4all)
A proposito di Times Square, vi lasciamo un articolo dedicato a quello che è stato il primo Capodanno senza pubblico.
Nel primo film, lo zio Ben accompagna Peter alla New York Public Library per una sessione di studio. Il nipote in realtà partecipa a un incontro di wrestling. L'attesa gli è fatale, infatti viene ucciso all'esterno della biblioteca. In seguito, Peter piange la morte dell'amato zio, sulla punta del Chrysler Building.
Se volete conoscere tutte le curiosità sul Chrysler Building, vi lasciamo questo articolo.
L'altro grattacielo celebre di New York, l'Empire State Building, è il teatro della lotta fra Spider-Man e Harry nei panni del Goblin.
Molte riprese di Spider-Man sono state realizzate a Midtown. Il set della scena dell'annuncio del fidanzamento fra Mary Jane e John Jameson è la Science Library. All'inizio della pellicola, invece, Peter salva un gruppo di bambini a Madison Square Park. L'insegna del Daily Bugle, il quotidiano per cui Peter lavora come fotografo, è sulla parete del Flatiron Building. Gli interni, invece, sono stati girati in uno studio cinematografico a Los Angeles. Sempre a Midtown, ma nel film The Amazing Spider-Man 2, Gwen Stacy (interpretata da Emma Stone) e Peter (Andrew Garfield) hanno un appuntamento a Union Square.
Location di Spider-Man a New York: Lower Manhattan
Una serie di location di Spider-Man a New York, sono distribuite a Lower Manhattan. La casa di Peter Parker, per esempio, si trova nel Lower East Side al 187 su Chrystie Street. Joe's Pizza al 233 di Bleecker Street è la pizzeria dove lavora come rider. Nel secondo film, l'incontro con il doctor Octopus avviene nel suo laboratorio, ricreato all'interno dell'Anthology Film Archives sulla 2nd Avenue. Davanti all'American Indian Museum su Bowling Green, Spider-Man blocca una serie di criminali in The Amazing Spider-Man. L'incontro di riavvicinamento fra Mary Jane (Kirsten Dunst) e Peter avviene in un coffee shop ad Astor Place. Nel terzo capitolo della saga, Peter e Gwen (interpretata da Bryce Dallas Howard) si scambiano un bacio a Foley Square, poco prima dell'attacco di Sandman.
Location di Spider-Man a New York: Queens
Le location di Spider-Man a New York, nel Queens, hanno un ruolo di spicco nel corso della vicenda. Sul Queensboro Bridge avviene la resa dei conti fra il Goblin e l'Uomo Ragno. Il primo chiede al supereroe di scegliere se salvare la città di New York o Mary Jane. Nella scena compare il Roosevelt Island Tram che esiste realmente e accompagna i turisti da Manhattan a Roosevelt Island. Sempre nel Queens si trova la casa della zia May, precisamente sulla 69th a Forest Hills.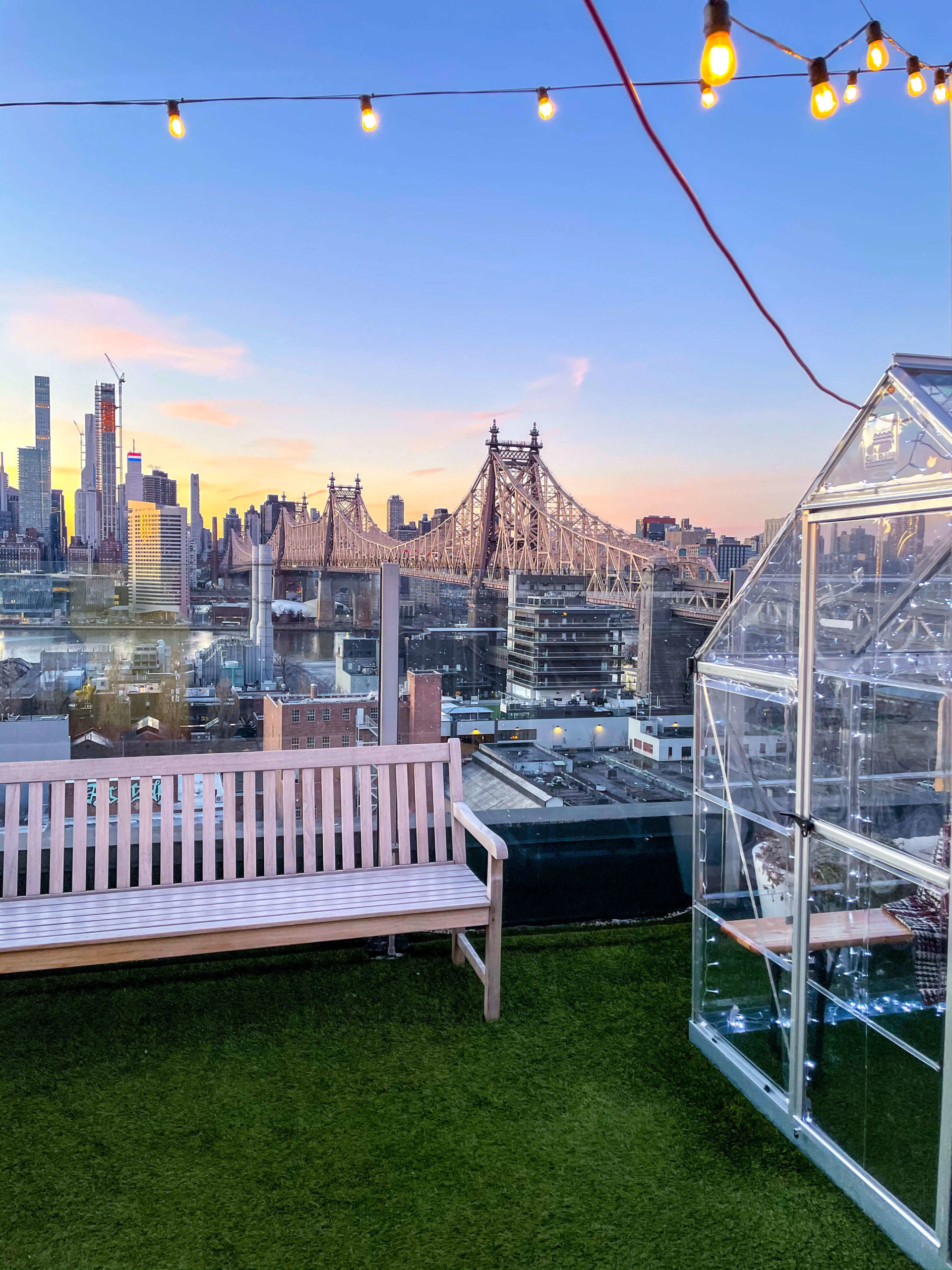 (Credit Kiariladyboss, vista del Queensboro Bridge da un rooftop a Long Island City)
Articolo in collaborazione con Chiara di "Il Basket Secondo Mez"