Tour – The best of Central Park
When: on request
Duration: 2 hours
Tour description
DEPARTURE FROM: Dakota Building
Central Park is a city park of approximately 400 hectares with a perimeter of almost 10 km. Considered by everyone, or almost everyone, the heart of Manhattan, it is undoubtedly the largest green area on the island. Here is where you take refuge from the chaos of a metropolis as large and as busy as New York City by escaping the city traffic and the multitude of people. It is the most loved and frequented park by locals and travelers alike with over 50 million visitors every year.
The tour will last approximately 2 hours and will take us on a journey to discover some of the most iconic corners of the park while listening to fun anecdotes & curiosities – who were the first inhabitants of the park? did you know that a tribe once lived in the middle of the park? Is it all natural or did men intervene? Do you have any idea how many people work there and how Central Park is financed?
Central Park also hosts many festivals and events throughout the year and the best part is that most of them are free – theater shows, concerts, exhibitions, and one of the most important sporting events in the city – the arrival of the New York City Marathon could only be in Central Park!
Highlights
The Mall
Minton Tile Ceiling at Bethesda Terrace
The Bethesda Fountain
The famous Bow Bridge – the most romantic bridge in New York
Strawberry Fields with the iconic Imagine symbol
Please note:
Polizza di cancellazione – entro 3 giorni dalla data del tour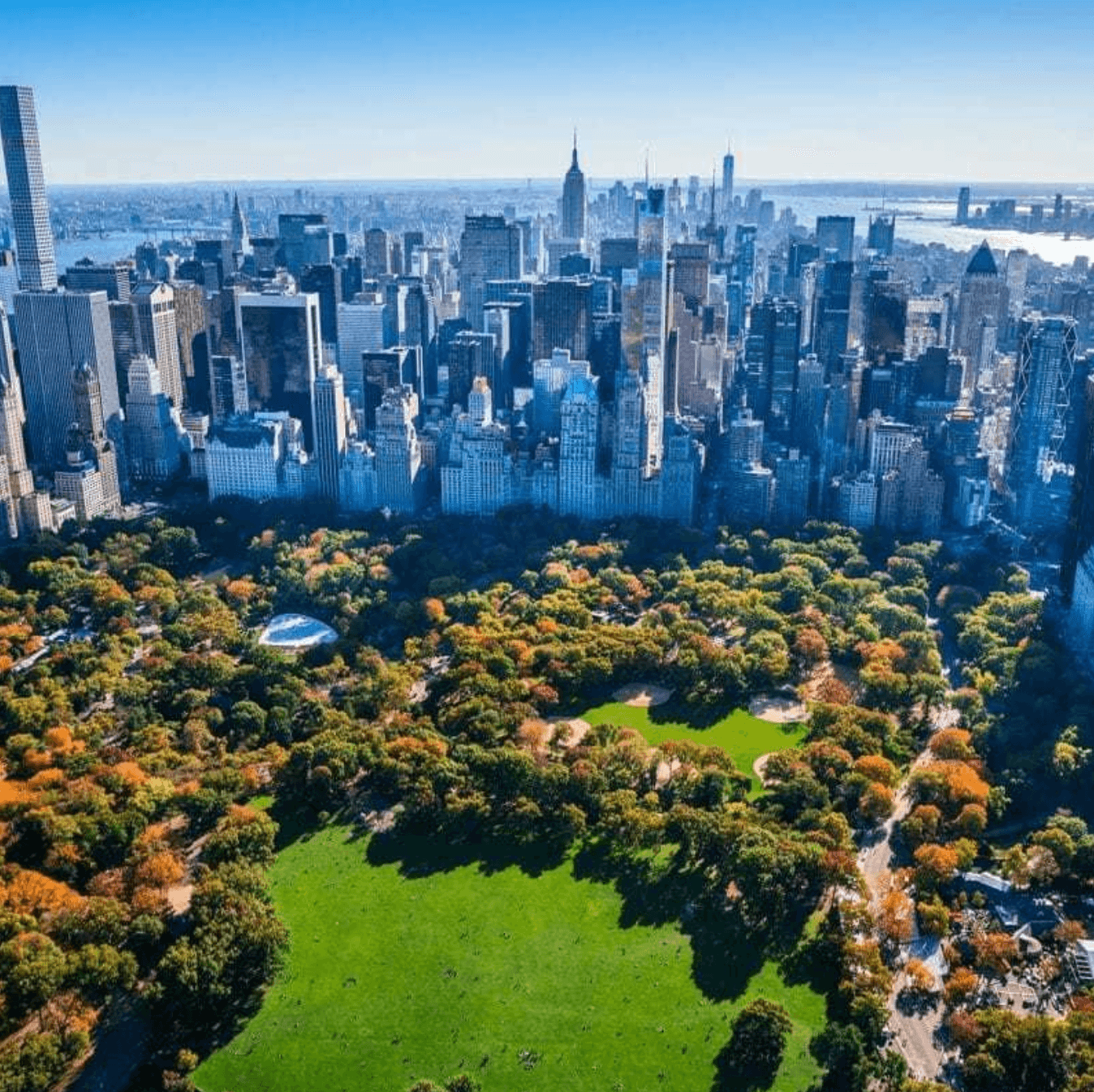 Services included
Guide in italian
Tips, suggestions, and curiosities
Fun guaranteed
Services not included
Food and beverages
Gratuity
Transfer to the meeting point