Tour – Strolling 42nd Street
When: on request
Duration: 2 hours
Tour description
DEPARTURE FROM: Times Square
This 2-hour walking tour will take you to explore Times Square and all of 42nd street up to Tudor City stopping in front of the UN Building. We will have the chance to discover some of the most incredible buildings in New York. We will start from the famous Times Square where the New Year's Eve ball drops tradition began in 1907 and the colorful confetti are thrown to an expecting crowd.
The center of the world, Times Square, is also the part of the city that hosts the most commercial billboards that help illuminate the square at night and annually generate $ 23 million in revenue. Hard to imagine this was once one of the most dangerous areas in New York.
During the tour, we will visit some of the top NYC landmark buildings such as the New York Public Library, the beautiful library on 5th avenue, and Grand Central Terminal.
The New York Public Library is the second-largest library in the United States by size, the first being the Library of Congress located in Washington DC. The main and historic building is the one on Fifth Avenue at the corner of 42nd Street. The building is impressive and the entrance and interiors are spectacular, absolutely worth a visit; entry is free.
Behind it is one of the most visited urban parks by New Yorkers and visitors alike: Bryant Park. It hosts annual markets and events, the popular ice-skating rink in winter, an open-air cinema in summer, and various concerts. A perfect stop to catch your breath, have a coffee, or a quick bite.
To find the famous station, Grand Central Terminal, we always stay on 42nd Street and reach Madison Avenue, we are now in Midtown East. It is the largest train station in the world with 44 tunnels, famous restaurants, and shops. There is a food market and many secrets to discover together.
Highlights
Times Square
Bryant Park
Public Library (if open, inside as well)
Grand Central Terminal (inside tour of secret places)
Chrysler Building (only from the outside)
Tudor City
United Nations building
Please note:
Cancellation policy – within 3 days from the date of the tour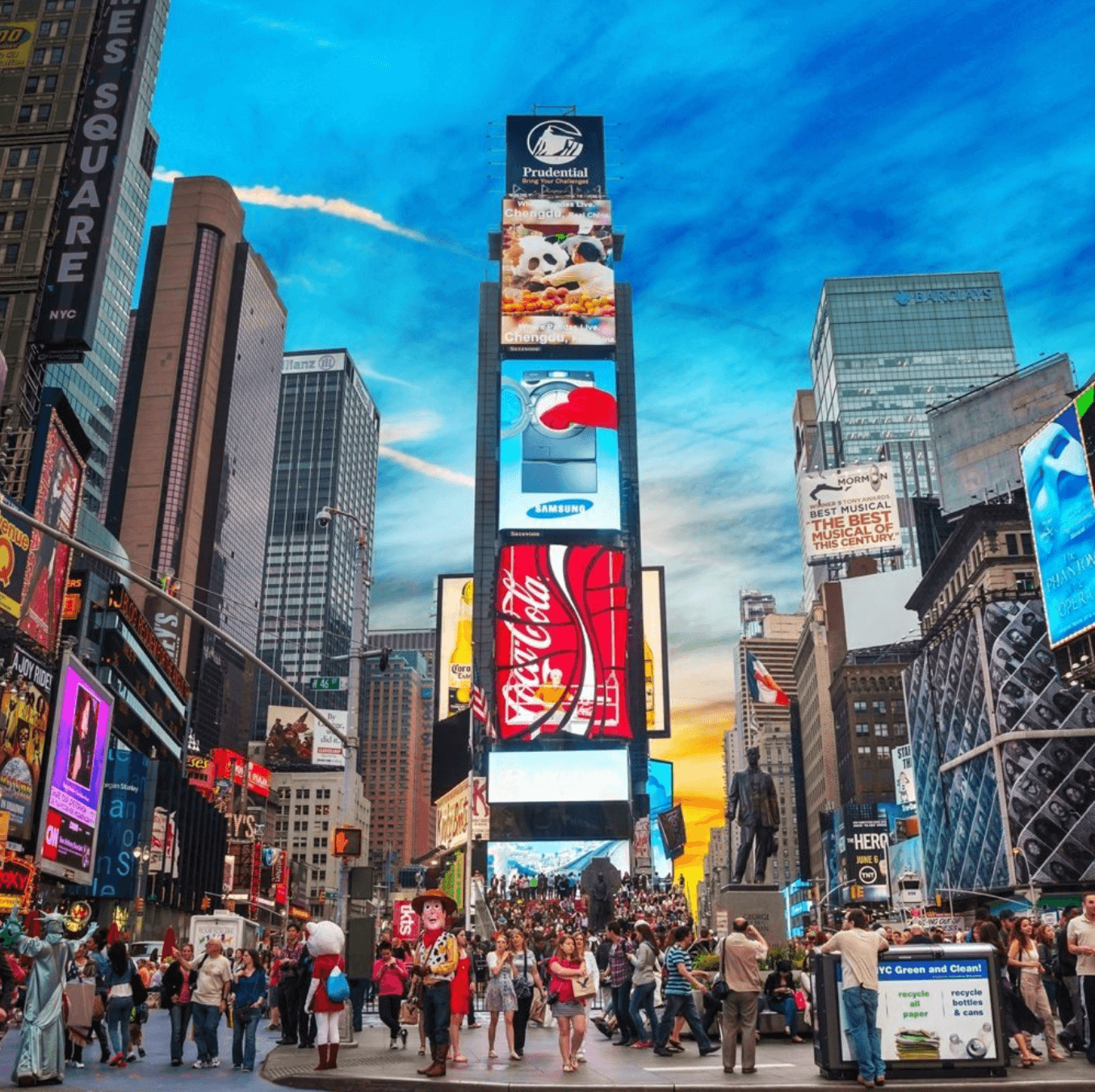 Services included
Guide in italian
Tips, suggestions, and curiosities
Fun guaranteed
Services not included
Food and beverages
Gratuity
Transfer to the meeting point