Tour – Sex & the City Tour
When: Every day
Duration: 2 hours
Tour description
DEPARTURE FROM: Onieals Bar, 174 Grand St, New York (Little Italy)
This 2-hour walking tour is dedicated to the historic districts of Soho, West Village, and Meatpacking. We will stop to photograph and talk about the New York icons that we met in the 6-season series of Sex & the City. The Tour starts in front of Onieals, called Bar Scout in the series, (aka Aiden and Steve's bar), and then we proceed into the heart of Soho, arriving in the West Village with its elegant tree-lined streets and typical 3-story houses – the brownstones.
Do not miss the photo stop at 60 Perry Street and then continue towards the Meatpacking District. Ideal tour for fans of Sex & the City but also for those who want to explore some of the trendiest neighborhoods in NYC. We will focus on anecdotes, restaurants, nightlife, fun facts, and lifestyle.
We have chosen these three neighborhoods to make you relive the stories of the four friends because they are the most characteristic and the most "lived-in" ones throughout the show. For example, Samantha lives at 300 Gansevoort Street in the Meatpacking District and Carrie at 60 Perry Street in the heart of the West Village. The Art Gallery where Charlotte works is located in SoHo, the popular designer boutiques where the 4 girls go shopping are all located between Greenwich Village and Soho.
If you want to photograph yourself in front of Carrie's house, eating cupcakes at Magnolia Bakery or drinking your favorite Manhattan Cocktail (only if you are 21+ years old) then get your camera ready, we will have time to stop at these locations & have some fun during our tour!
Highlights:
• The neighborhoods of entertainment and fashion
• Magnolia Bakery Cupcakes
• The sets of Sex and the City in Soho, West Village, and Meatpacking
• Soho (The Art Gallery)
• MacDougal Street & Minetta Street
• Jefferson Market
• Gay Street & Perry Street
Please note:
Cancellation policy – within 3 days from the date of the tour.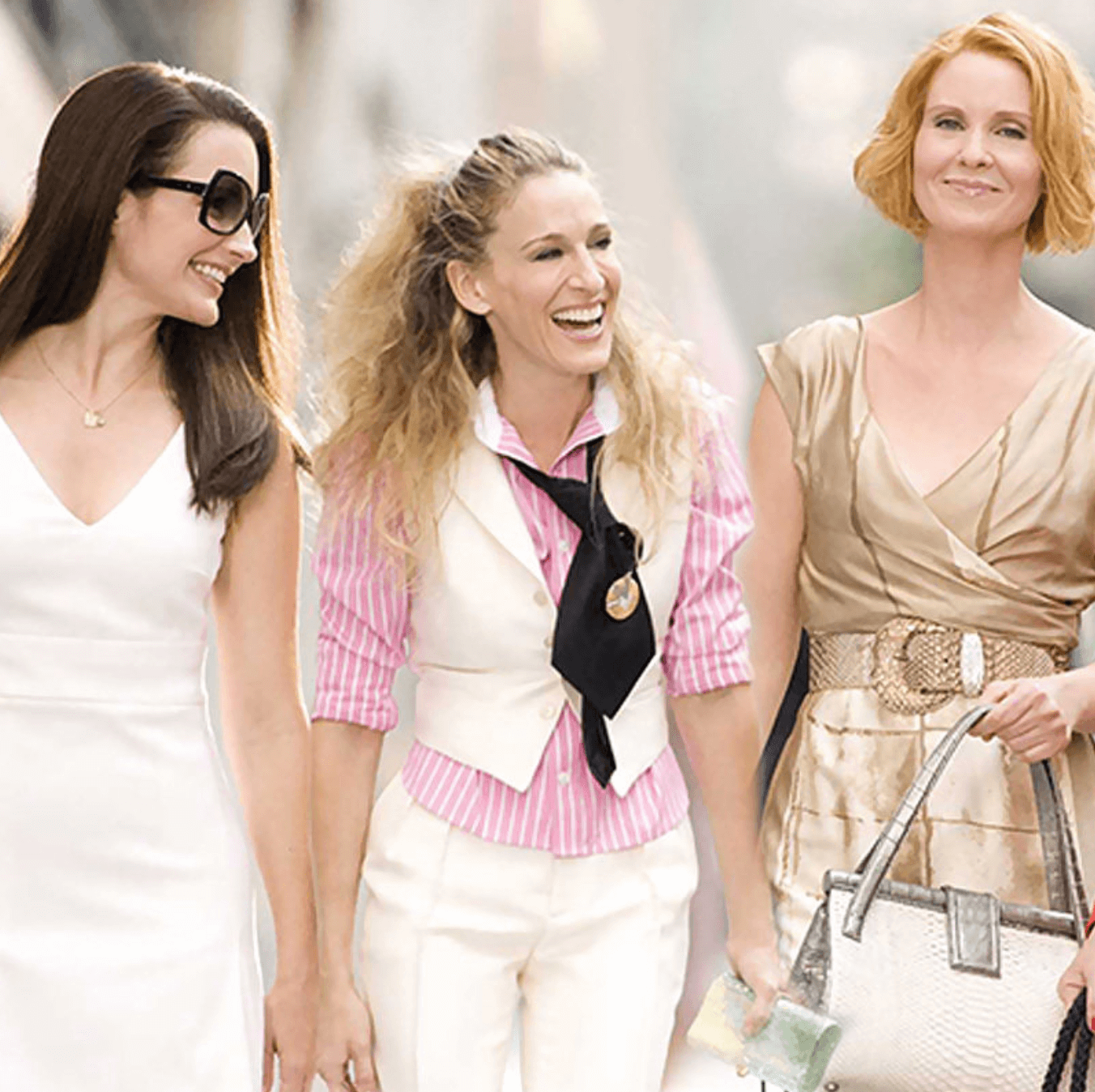 Services included
Guide in italian
Tips & Curiosities
Fun guaranteed
Services not included
Food and beverages
Tip
Transfer to the meeting point