Tour – Roosevelt Island
When: on request
Duration: 2 hours
Tour description
DEPARTURE FROM: Apple Store 59th street
Together, we leave the skyscrapers of Manhattan behind to reach Roosevelt Island. In New York, there is also an aerial cable car (a red tramway) that connects the island of Manhattan to Roosevelt Island in the middle of the East River. The famous Tramway starts from 60th street & 2nd Avenue and works with the same MTA Metrocard we use for subway and buses. The ride takes about 6 to 8 minutes.
After hopping aboard the tramway, we will have the chance to photograph the East River with the Queensboro Bridge and the many skyscrapers of midtown Manhattan from up in the air. We'll arrive in the middle of the East River, the perfect spot to enjoy panoramic views of Manhattan and Long Island City.
Make sure to bring your camera or your phone to capture the journey and the view.
Once we land on Roosevelt Island, we will take you on a walking tour to enjoy some of the best views in New York City and learn a little more about the history of this island. We will walk south until we arrive at the new 4 Freedoms park built in honor of President Franklin D. Roosevelt.
The park was inaugurated in 2012 and is a tribute to the life and vision of Franklin D. Roosevelt, as a son of the city of New York and a much-loved president who with great courage was able to preserve democracy in difficult times.
The 4 Freedoms Park takes its name from President FDR's speech at the 1941 State of the Union when he spoke of the four fundamental freedoms that people, anywhere in the world, should have: freedom of speech, freedom of worship, freedom from need and from fear. This tour will end at the Roosevelt Tramway stop.
Highlights
4 Freedoms park and the Memorial to President Franklin D. Roosevelt
Ride the Red Tramway
Panoramic Views of Manhattan
Please note:
Cancellation policy – within 3 days from the date of the tour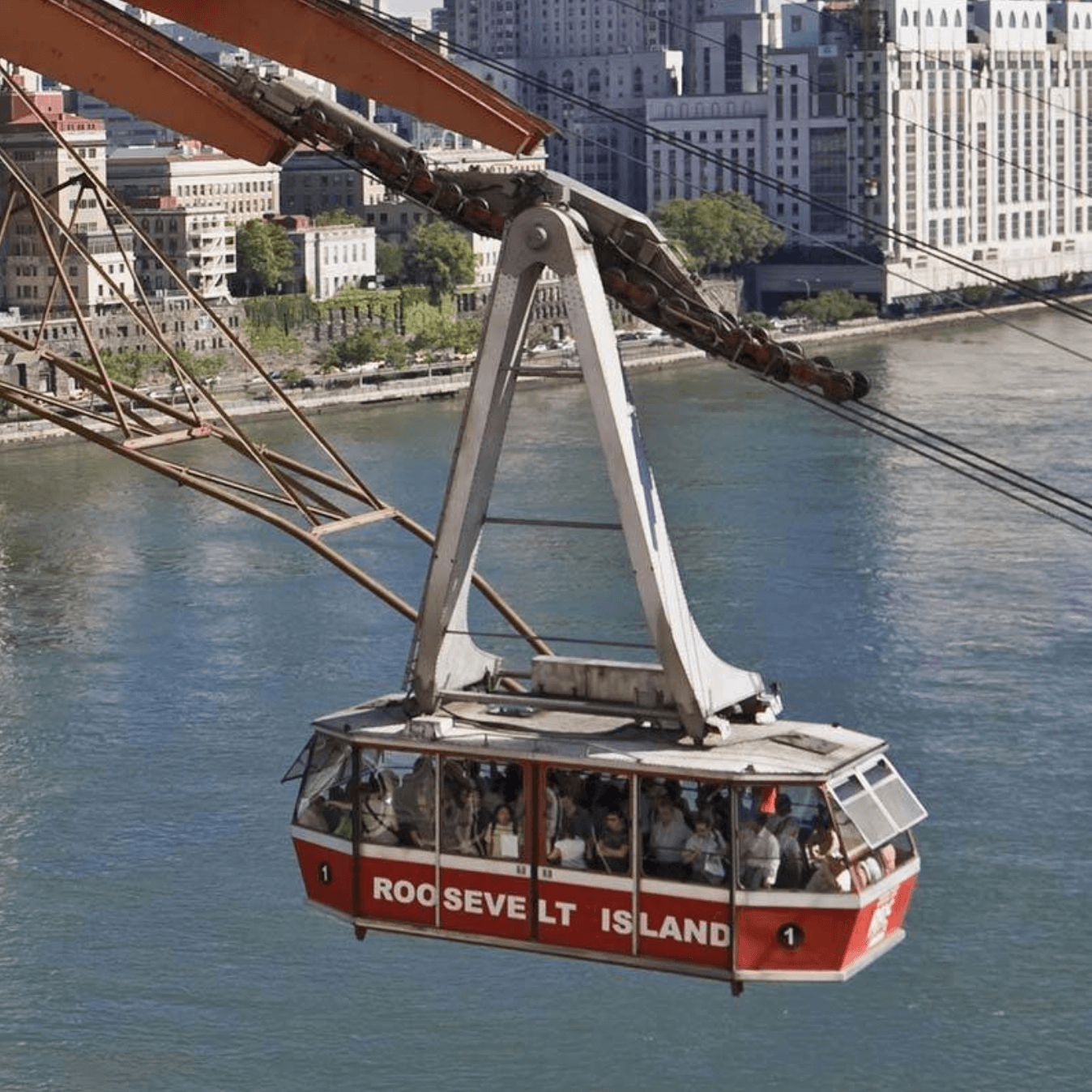 Services included
Guide in italian
Tips, suggestions, and curiosities
Fun guaranteed
Services not included
Fun guaranteed
Gratuity
Transfer to the meeting point