Tour – Lower East Side Food Tour
When: Every day
Duration: 2 hours
Tour description
DEPARTURE FROM: KATZ's Deli
The unparalleled number of ethnic groups present in New York City gives life to an infinity of different foods and cuisines to satisfy every palate. Come with us to discover the most unique foods as well as some of the staples on a walk around the trendy Lower East Side to learn about the various cuisines we find in the city and taste both sweet and savory delicacies.
A city is also discovered through the food it offers. If you are the type with a curious palate, this is the tour for you!
To make Pastrami, a long process is required, at least two weeks, the brisket of beef (also mutton or lamb) is generally used, which is pickled and covered with spices, then it is smoked and steamed. It is a specialty imported to the United States by European Jews at the end of the 19th century.
Maybe you can find it everywhere but the most famous Pastrami Sandwich is the one you find in New York and if you really want to taste the best you just have to stop by Katz on Hudson Street, a deli that opened in New York in 1888 and has always remained in the same family, handed down from father to son. This is where we will begin our gastronomic journey on the Lower East Side.
Highlights
Food tasting included in the price
Food and historical tour
Lower East Side
Please note:
Cancellation policy – within 3 days from the date of the tour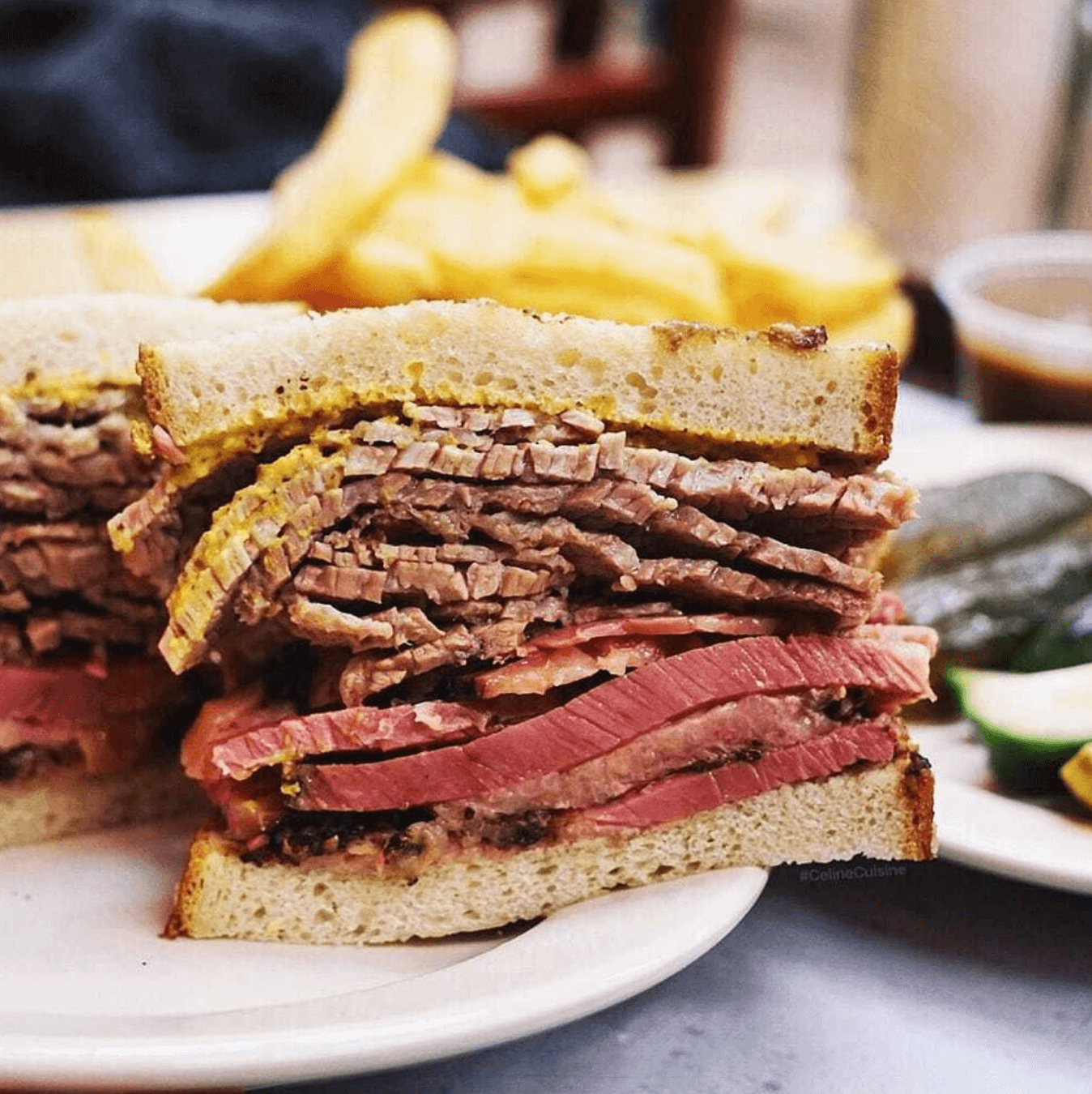 Services included
Guide in italian
Tips, suggestions, and curiosities
Fun guaranteed
Services not included
Food and beverages
Gratuity
Transfer to the meeting point