Tour – Financial District & World Trade Center
When: on request
Duration: 2 hours
Tour description
DEPARTURE FROM: St. Paul Chapel
This 2-hour walking tour will take you to the most important places in the financial district (Fi.Di.) while exploring the city's history, curiosities, and much more. Several historic buildings are found around FIDI including the ultra-centennial Fraunces Tavern where George Washington bid farewell to his troops and where today we still find the museum & restaurant, the Federal Hall National Monument, and Wall Street.
The tour will also take us to the WTC (World Trade Center) and the 9/11 Memorial where now, in place of the Twin Towers, we find the two pools, the new tallest skyscraper in New York, the ONE TOWER, and the new elevated park: the Liberty Park.
We will enter Oculus, the new shopping center that functions as the subway station and the NJ path station. Famous for its white marble corridors and extravagant design by Spanish architect Santiago Calatrava. Walking underground, we will reach Brooksfield Place and the Hudson River.
The Oculus, originally designed to be the new PATH station at the World Trade Center, is the new Mall in Manhattan. New Yorkers say that if Grand Central Terminal is a station with some shops, Oculus is a mall with some trains.
Critics say the imposing station is a child of the Instagram era, however, it is difficult not to be impressed by the colossal structure, the elegant white marbles, the light reflections … It's impossible not to stop and take pictures.
Highlights
Charging Bull
Stone Street
Wall Street
Trinity Church
Paul Church St.
World Trade Center
Liberty Park
Oculus
Please note:
Cancellation policy – within 3 days from the date of the tour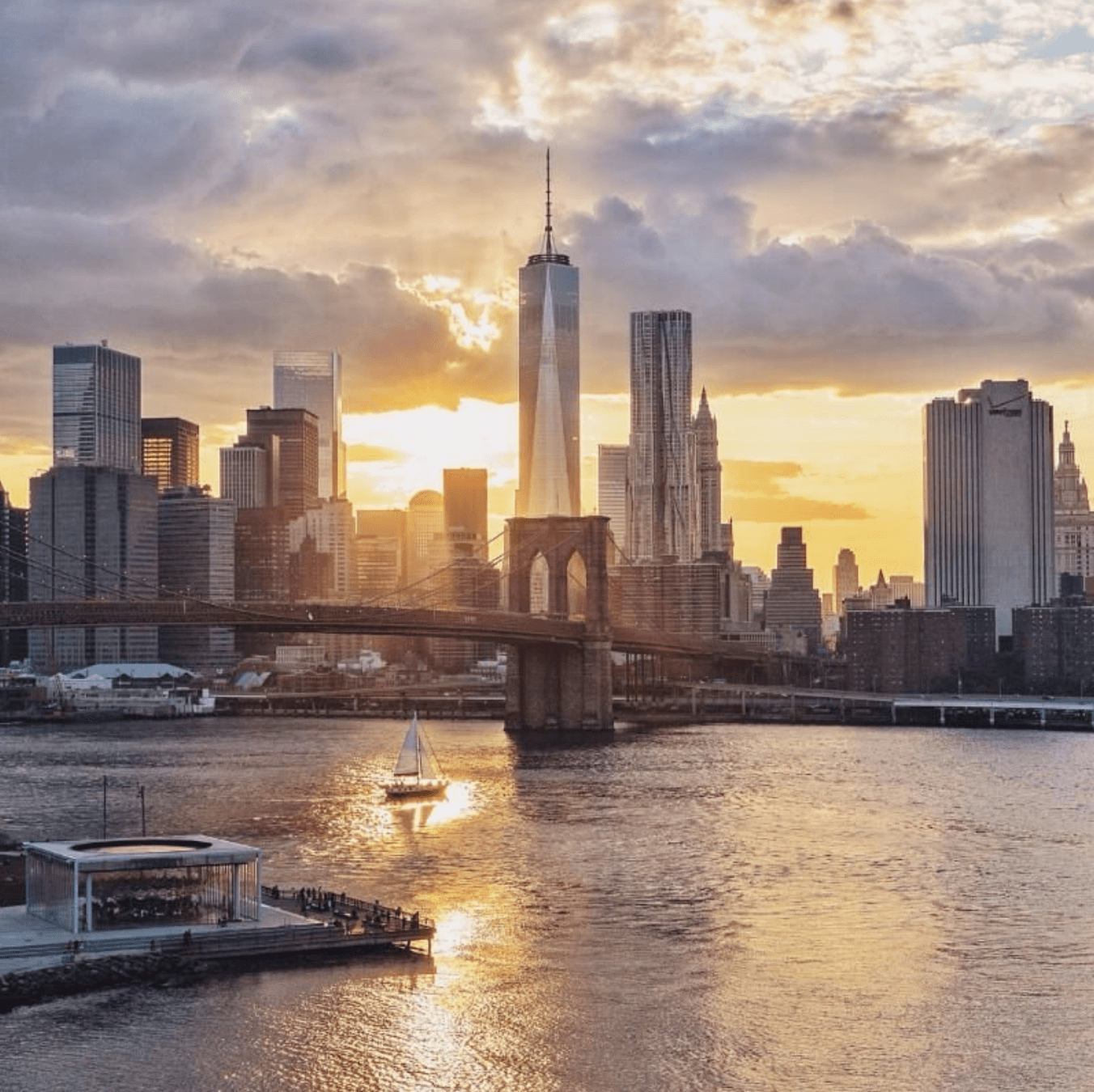 Services included
Guide in italian
Tips, suggestions, and curiosities
Fun guaranteed
Services not included
Food and beverages
Gratuity
Transfer to the meeting point