Tour – Dumbo & Long Island City
When: Every day
Duration: 3 hours
Tour description
DEPARTURE FROM: Pier 11
This 3-hour walking tour will have you discover the best parts of New York along the East River. We'll start our tour from Pier 11 where Wall Street meets the East River, and navigate up the river aboard the NYC Water Ferry. The first stop will be Dumbo from where we can admire the elegant Brooklyn Bridge and the iconic fascinating financial district skyline.
The next stop will be Williamsburg, located just north of Dumbo, where we will discover the hipster part of New York (unconventional and extravagant.) In just 10 years, Williamsburg has become one of the most fashionable neighborhoods in the city. Even real estate value has increased by 500%. Here, we find many cool bars, restaurants, clubs, trendy and alternative shops … Williamsburg is the center of the NYC hipster lifestyle.
The tour will continue to Long Island City (LIC) where we will find the famous Pepsi-Cola sign, and from where we will enjoy the Midtown East skyline, and then the last boat ride to reach 34th Street. Tour ends in Long Island City.
NOTES:
Water Taxi tickets are not included in the price. The cost for each ride is $ 2.75. Throughout the tour, we will take 4 rides for a total of $ 11.
Highlights
Views and sunset
The young and trendy neighborhoods: Dumbo and Williamsburg
We use the Water Taxi to discover the East River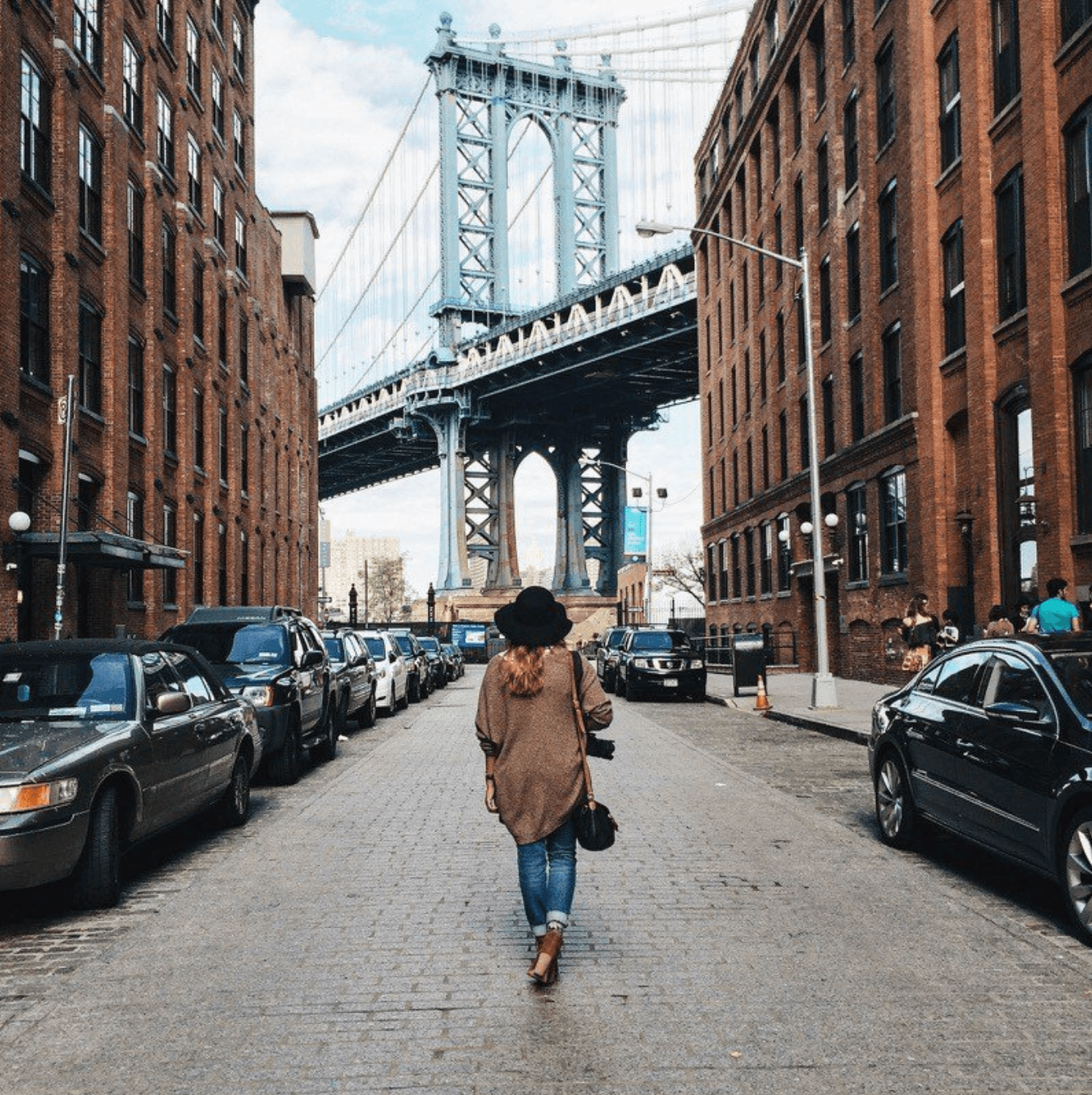 Services included
Guide in italian
Tanti consigli e curiosità
Divertimento assicurato
Services not included
Food and beverages
Gratuity
Transfer to the meeting point