CHRISTMAS LIGHTS Tour
When: Group tour from December 10th to January 1st (private on request)
Duration: about 4 hours
Tour description
How many of you have heard of "Christmas in New York" once? at least once?! If you've never heard of it, no problem, I'll say it right now! Are you familiar with those typical mansions with 5, 6, 10 bedrooms? Three or four floors, mega-sized garages, private swimming pools, and extravagant decor? I will take you right to the heart of the New York neighborhood known for these multi-million-dollar homes where we will breathe in the Christmas Spirit!
Just think that in the 80s, just for fun, two of these mansions began to decorate the outside of their houses and started competing for who had the most beautiful Christmas lights and decorations.
Today, almost all the mansions in the neighborhood participate in this "parade," if we want to call it that, of those who have the most beautiful Christmas houses and decorations.
There are some decoration companies that work only during this period of the year and some people who invest up to $ 20,000 in lighting and decorations. Be ready for many more fun facts and anecdotes to be revealed during our tour together.
Are you in NYC during the Christmas Season? ABSOLUTELY do not miss this walk which is unfortunately only done 3 weeks a year in December.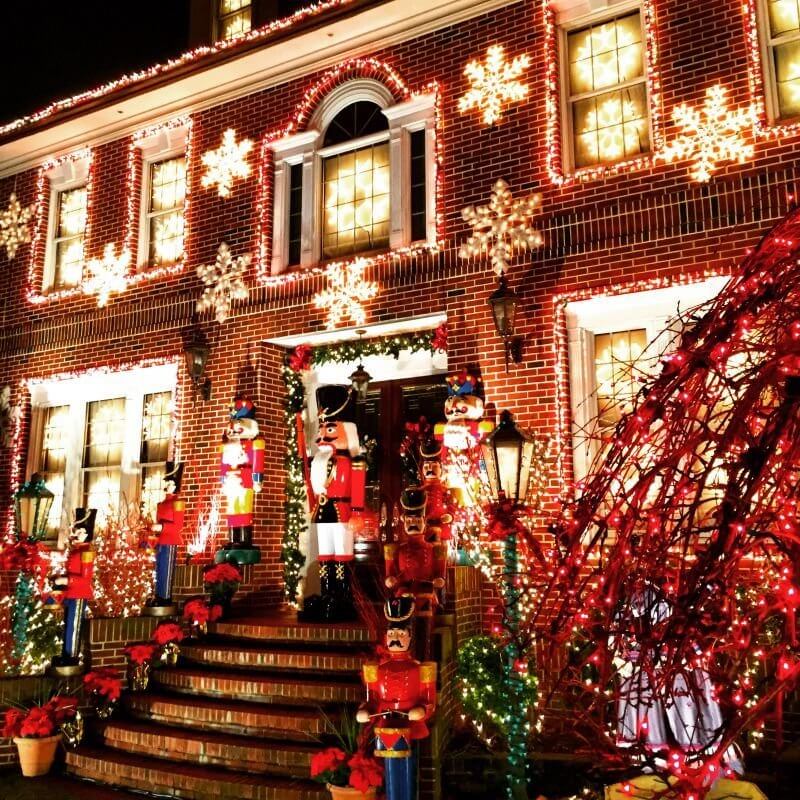 Services included
Guide in italian
Tips, suggestions, and curiosities
Fun guaranteed
Services not included
Food and beverages
Gratuity
Transfer to the meeting point