Dove vedere Yayoi Kusama a New York e dintorni. Info e dettagli per vedere una delle sue mostre tra Nyc, Boston e Westport.
Uno dei motivi per cui amo New York sono le continue esibizioni in giro per la città , sono quindi felice di annunciarvi il ritorno di una delle mie artiste preferite e vi consiglio in questo articolo dove vedere Yayoi Kusama a New York e dintorni.
Mentre alcune tra le seguenti installazioni sono passate, ecco la prossima in arrivo a New York, si chiama Cosmic Nature, aprirà il 9 maggio al New York Botanical Garden e rimarrà esposta fino all'1 Novembre 2020 dove verranno esposti per la prima volta dei suoi nuovi lavori.
I biglietti saranno disponibili dal 19 febbraio sul
sito ufficiale NYBG
.
Scoperta nel 2012 con l'esibizione "Fireflies on the Water" , è stato amore a prima vista!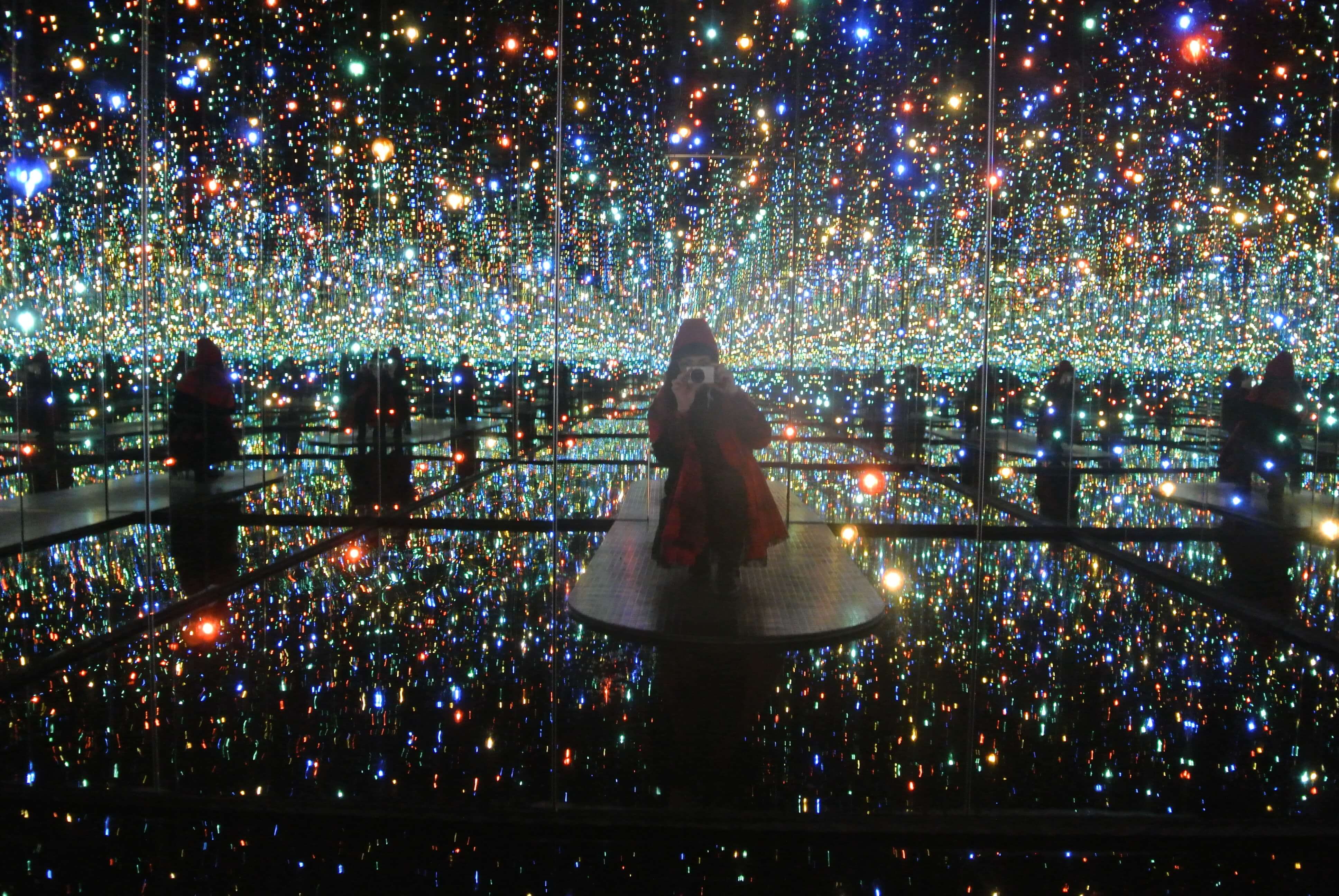 (quella che vedete attorno alla pedana è acqua)
Yayoi Kusama , la più celebre tra gli artisti contemporanei, inizia la sua strada verso il successo nel 1958 proprio a New York.
Le sue opere radicali, la sua prassi di riempire i suoi capolavori di pois e le sue sculture caratterizzate da un eccessivo, quasi ossessivo, accumulo di dettagli, hanno fatto diventare Yayoi Kusama una dei migliori artisti dell'arte pop e del minimalismo.
Dopo una lunga esperienza di vita negli Stati Uniti, Kusama decide di rientrare in Giappone nel 1973 e qualche decennio dopo, all'alba degli anni '90, le sue opere iniziano a circolare tra mostre d'arte e musei a livello internazionale.
Questa fama mondiale ha però avuto delle consequenze: esaurimenti nervosi e ricoveri.
Ed è proprio da ciò che Kusama prende ispirazione, lei afferma che per combattere i dolori, le paure e l'ansia ogni giorno, sente il bisogno di creare arte, questi l'unico modo per alleviare la sua malattia.
Attualmente le sue opere ed installazioni stanno facendo il giro del mondo.
Dove vedere Yayoi Kusama a New York
David Zwirner, una delle gallerie più conosciute a Chelsea, ha l'onore di esporre
"Every day i pray for love", mostra gratuita inaugurata il 9 di novembre.
Avrete la possibilità di visitarla dal martedi al sabato, 10am-6pm fino al 14 dicembre 2019.
Tre sale su due piani ed un'Infinity Room dove permettono di rimanere all'interno, un massimo di un minuto.
Ci potrebbero essere lunghe file per visitare questa sala.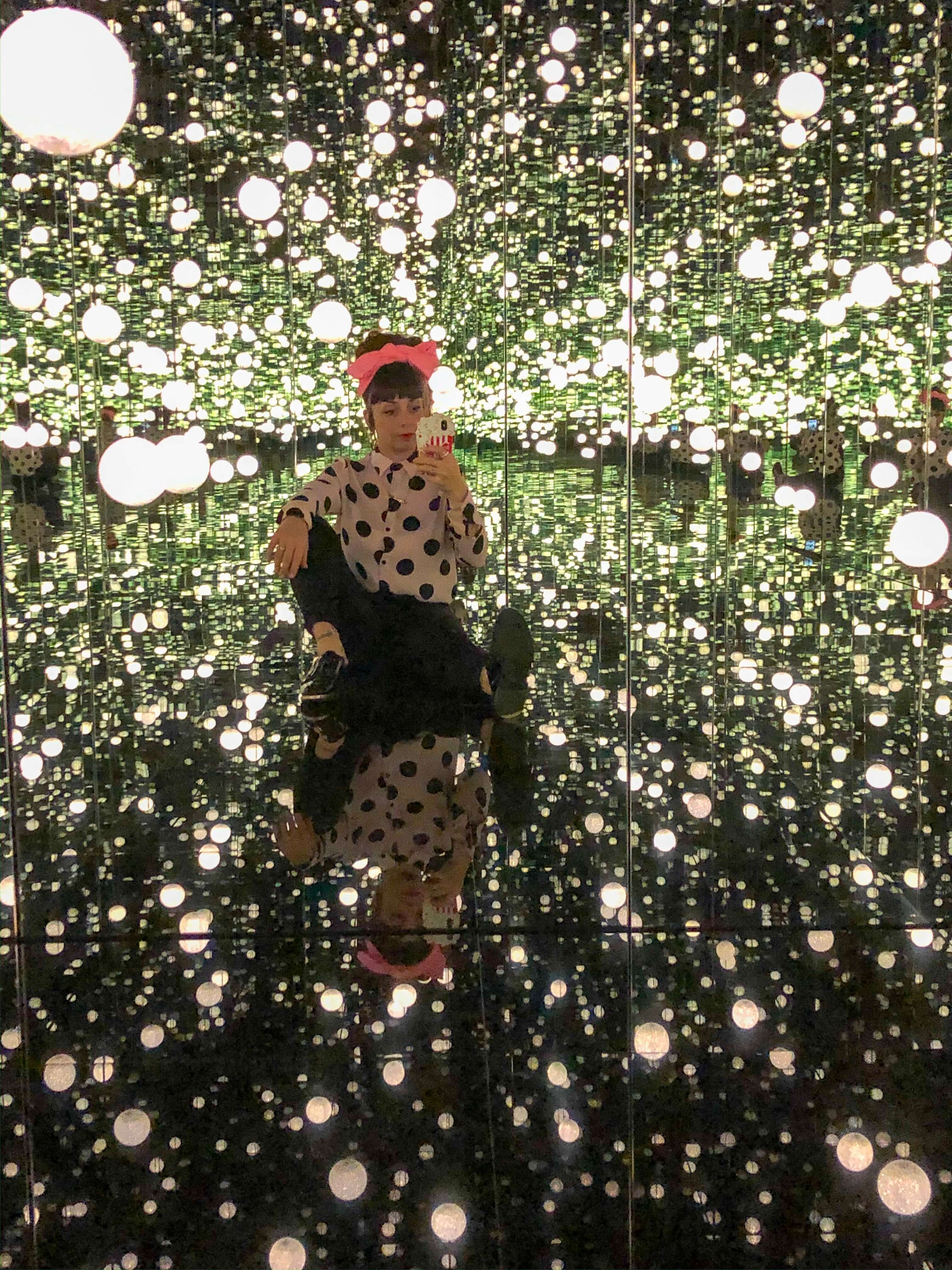 Dove vedere Yayoi Kusama a New York e dintorni: Boston
"Love is calling" approda a Boston e rimarrà fino al 7 Febbraio 2021, avete ben 15 mesi di tempo.
Ero in viaggio verso Boston la scorsa settimana ed ho scoperto di questa mostra, nonostante fosse sold out per tutto il mese di novembre, tramite la manager sono riuscita a visitarla comunque. L'accesso è limitato a 2 minuti massimo, si entra dentro questo box pieni di specchi all'interno, dove  ci sono molte sculture a forma di tentacoli che pendono dal soffitto ed altre installate nel pavimento.
Costo 15$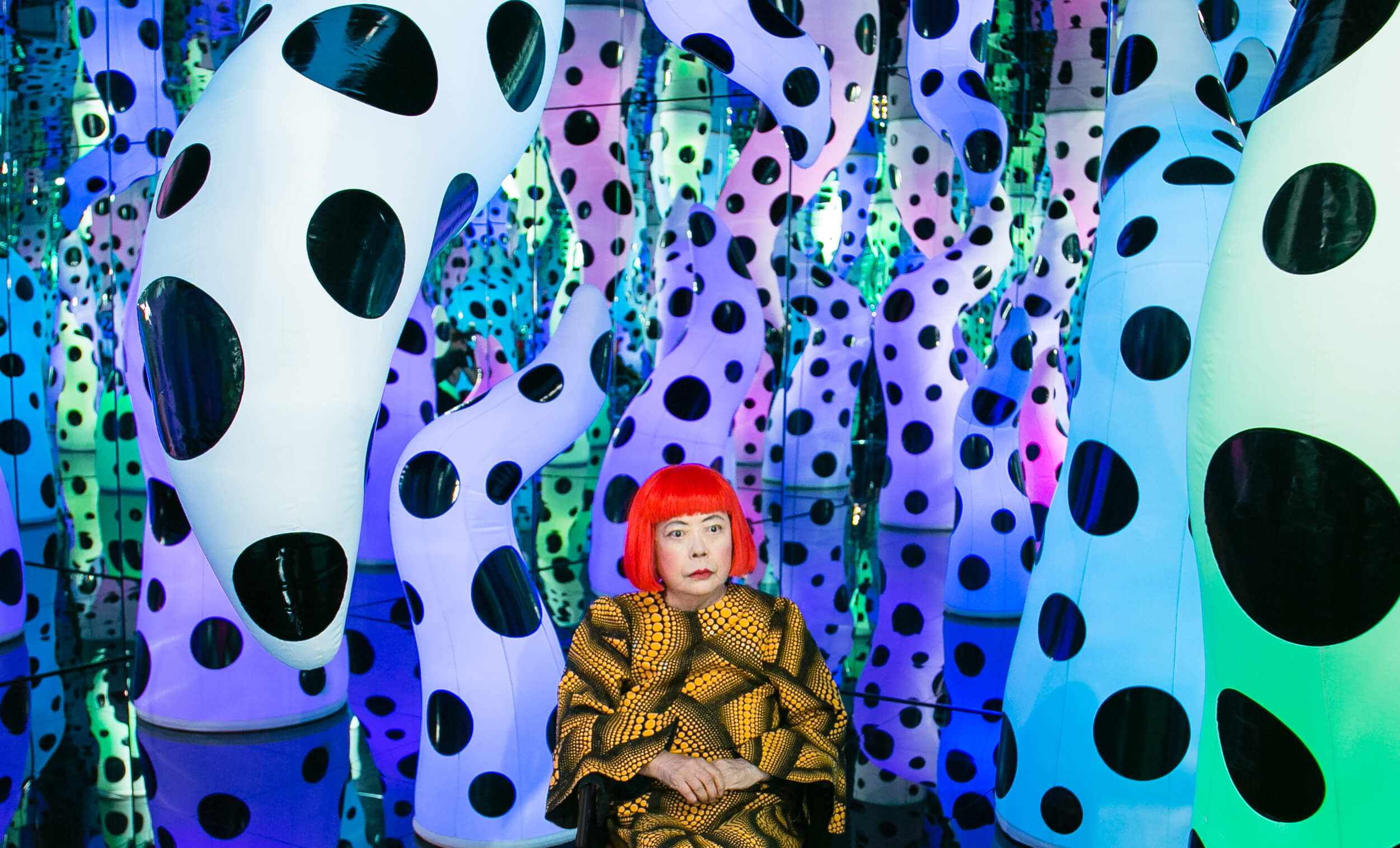 "
My art originates from hallucinations only I can see
"
Dove vedere Yayoi Kusama a New York e dintorni: Wesport, Connecticut

A poco più di un'ora di macchina da New York, il Wesport art Center (Moca Westport) ospiterà fino al 30 novembre 2019 due installazioni di Kusama:
" Where the lights in my Heart Go" concettualmente creata nel 1965, questo pezzo nel 2016 e
"Narcissus Garden" con 1200 sfere specchiate, questa mostra è nata nel 1966 ed è stata anche esposta in una vecchia fabbrica a Rockaway, New York la scorsa estate.
Costo 15$ + 12$ costo entrata.
( " Where the lights in my Heart Go")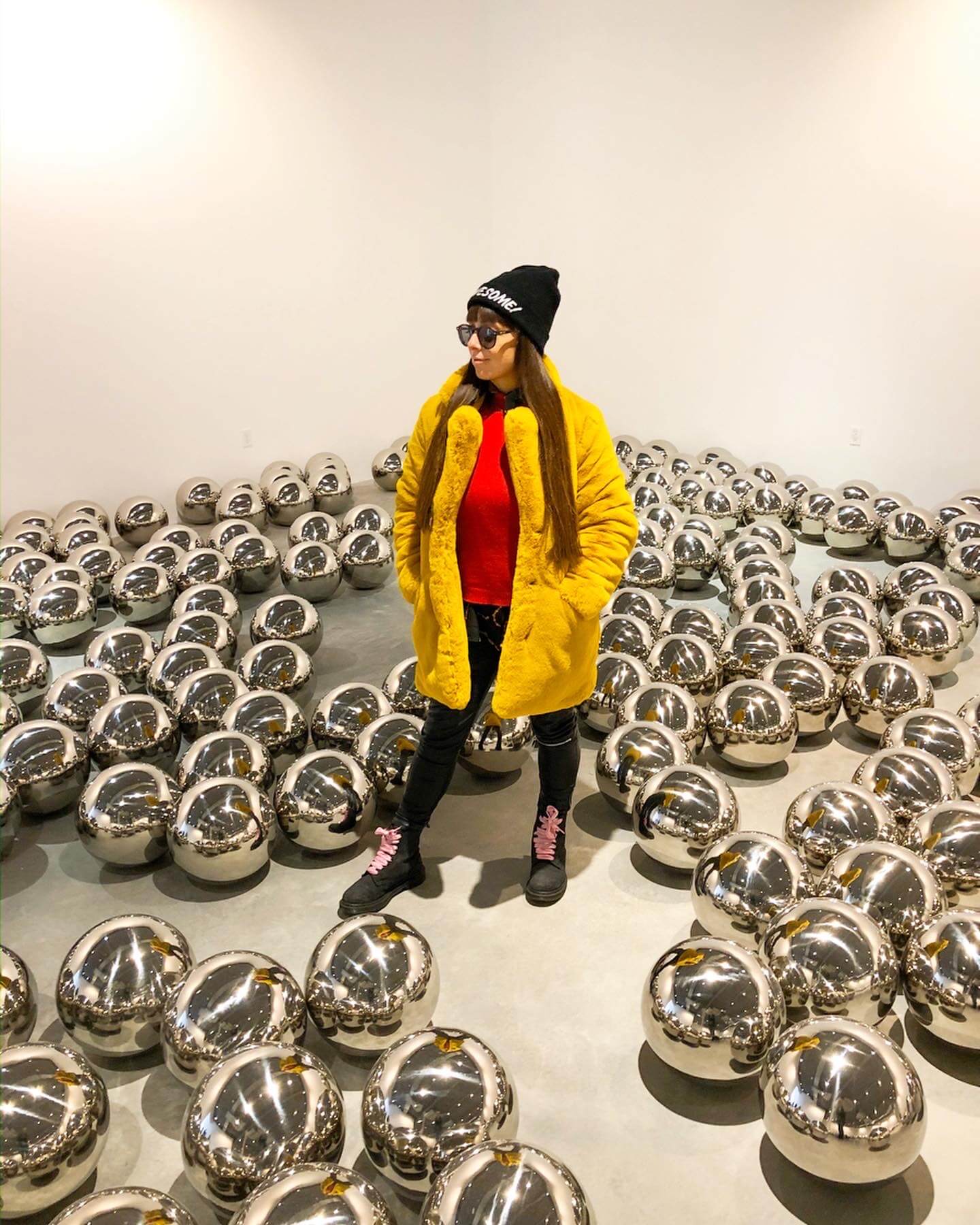 ("Narcissus Garden")
Mostre passate:
New York 2017
"
I fight pain, anxiety, and fear every day, and the only method I have found that relieves my illness is to keep creating art. I followed the thread of art and somehow discovered a path that would allow me to live.
"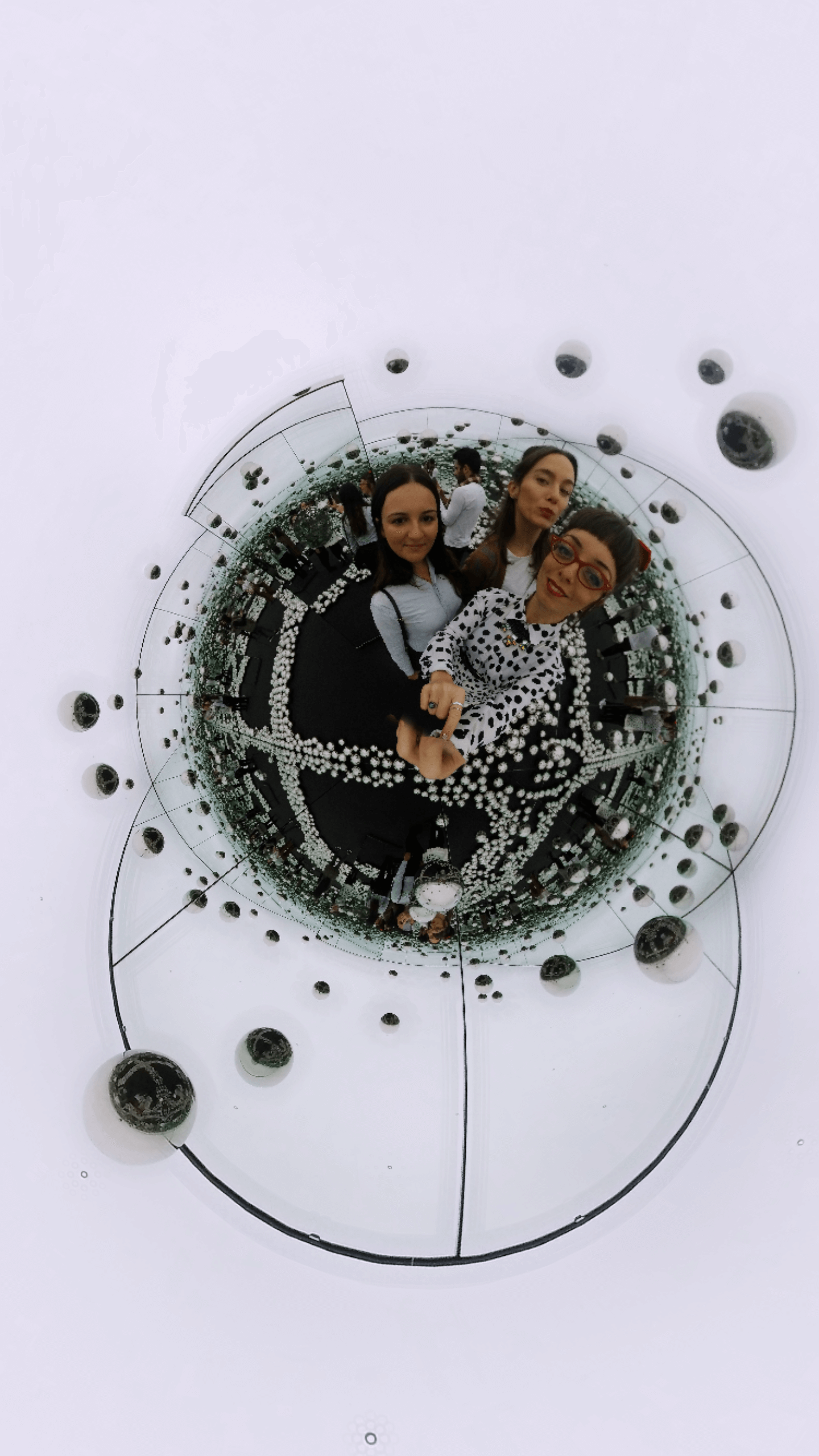 New York 2017
New York 2017
"Polka dots are a way to Infinity"
Vi consiglio di assistere almeno una volta nella vita ad un'istallazione di Yayoi Kusama, specialmente le Infinity Rooms.