Tutto per Bambini a New York!
È da un pò che volevo consigliarvi qualche negozio o intrattenimento adatto ai bambini ed eccomi qui. Vi lascerò qualche indirizzo di negozi, musei, ristoranti e caffè con giochi da tavola.
RISTORANTI
Big Daddy's diner, Park avenue
239 Park avenue South , tra 19th e 20th street, Gramercy Park

1592 2nd avenue , tra 82nd e 83rd street, Upper East

2454 Broadway, tra 90th e 91st street, Upper West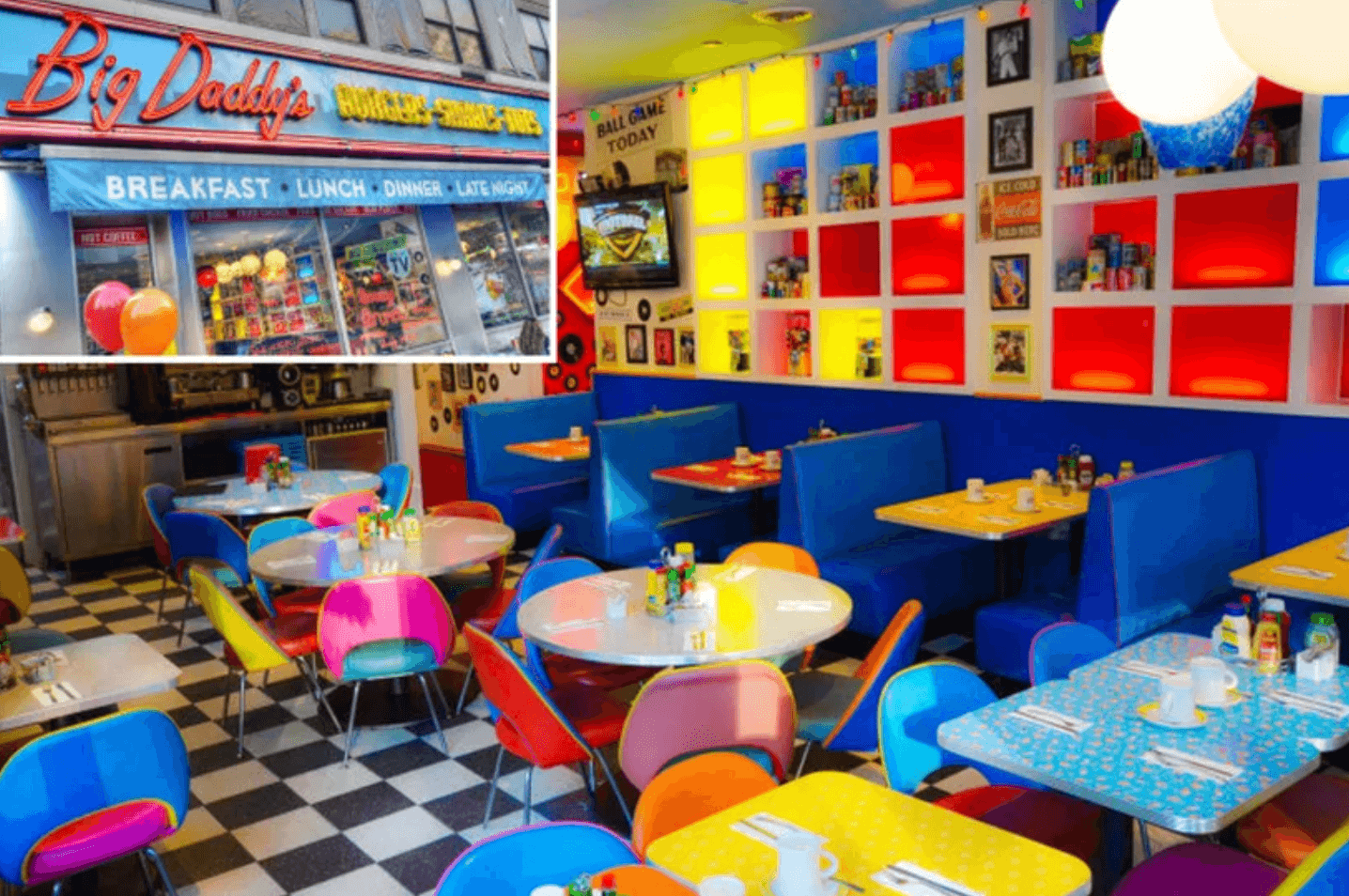 Chunk e Chesee's
139 Flatbush avenue, Brooklyn (metro 2,3,4,5,B,Q,N stop Atlantic avenue)

34-19 48th street, Long Island City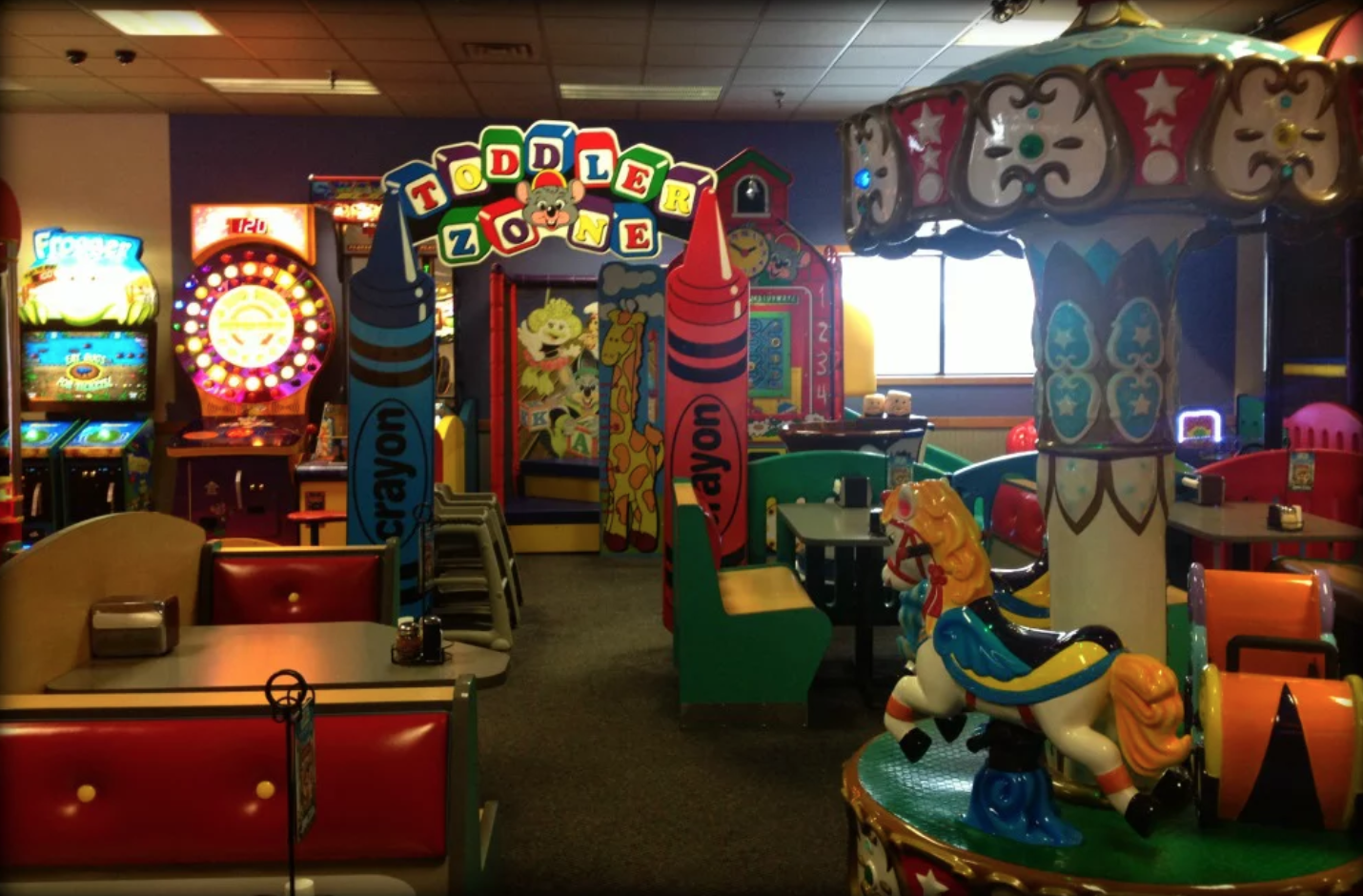 NEGOZI
American Girl (609 5th avenue, tra 48th e 49th street)
Per un'esperienza molto americana, adatta alle bambine.
Si potranno sbizzarrire a scegliere la propria bambola americana e vestirla in tutti i modi possibili creando le acconciature più originali. Visita il sito di American Girl.
Barnes & Nobles
33 E 17th St tra Park avenue e Broadway

555 5th avenue, tra 45th e 46th

55 Lexington avenue, tra 24th e 25th
Una delle librerie più interessanti e fornite di NYC che offre anche una vasta scelta di giocattoli e libri per bambini/ragazzi.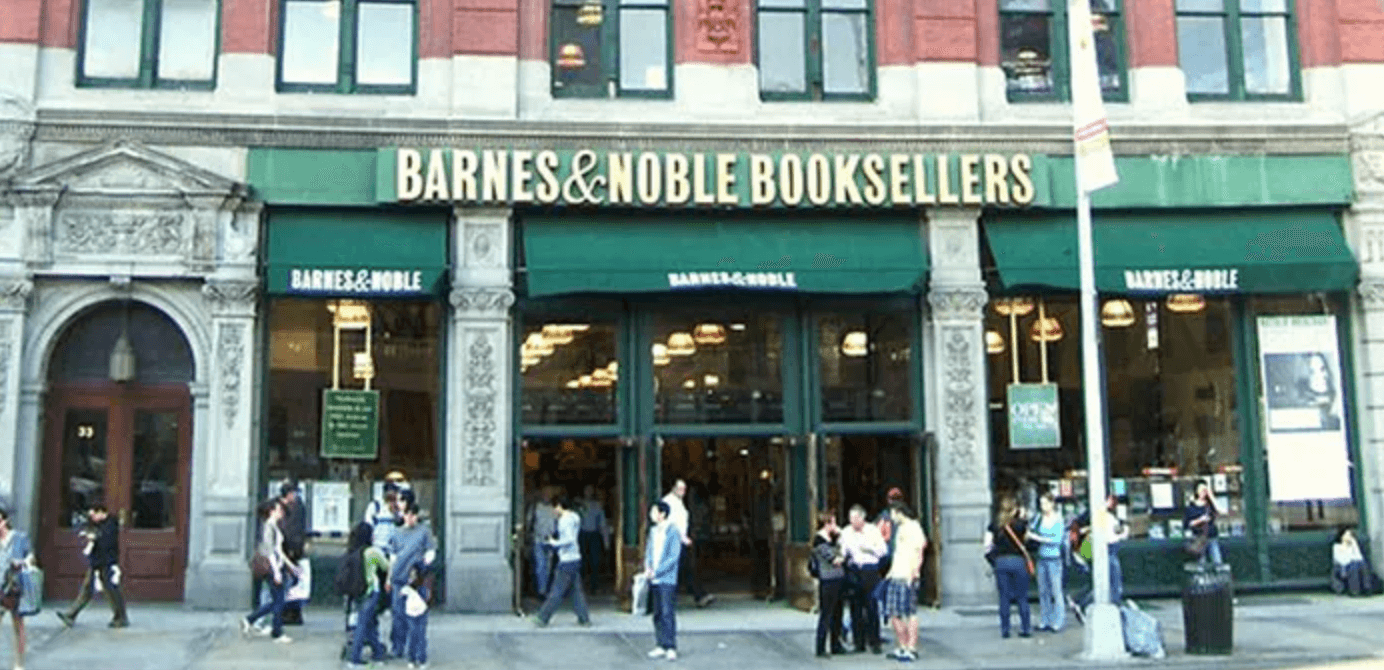 Space Kiddets (26 E 22nd street, tra 5th avenue e Park avenue S)
Vende accessori, giocattoli ed abbigliamento per infanti e bambini (femmine e maschi). Visita il sito di Space Kiddets.
Kidding Around
60 W 15th St (tra 5th & 6th avenue)

Grand Central Terminal, Lexington Passage, 87 E 42nd St
Troverete un pò di tutto, da giochi da tavola a pupazzi a lego, bambole, giochi elettronici , libri e molto altro. Visita il sito di Kidding Around.
Disney store (1540 Broadway, Times Square)
Questo negozio vi catapulterà nel mondo della Disney, vi stupirete di quanti articoli Disney vendono.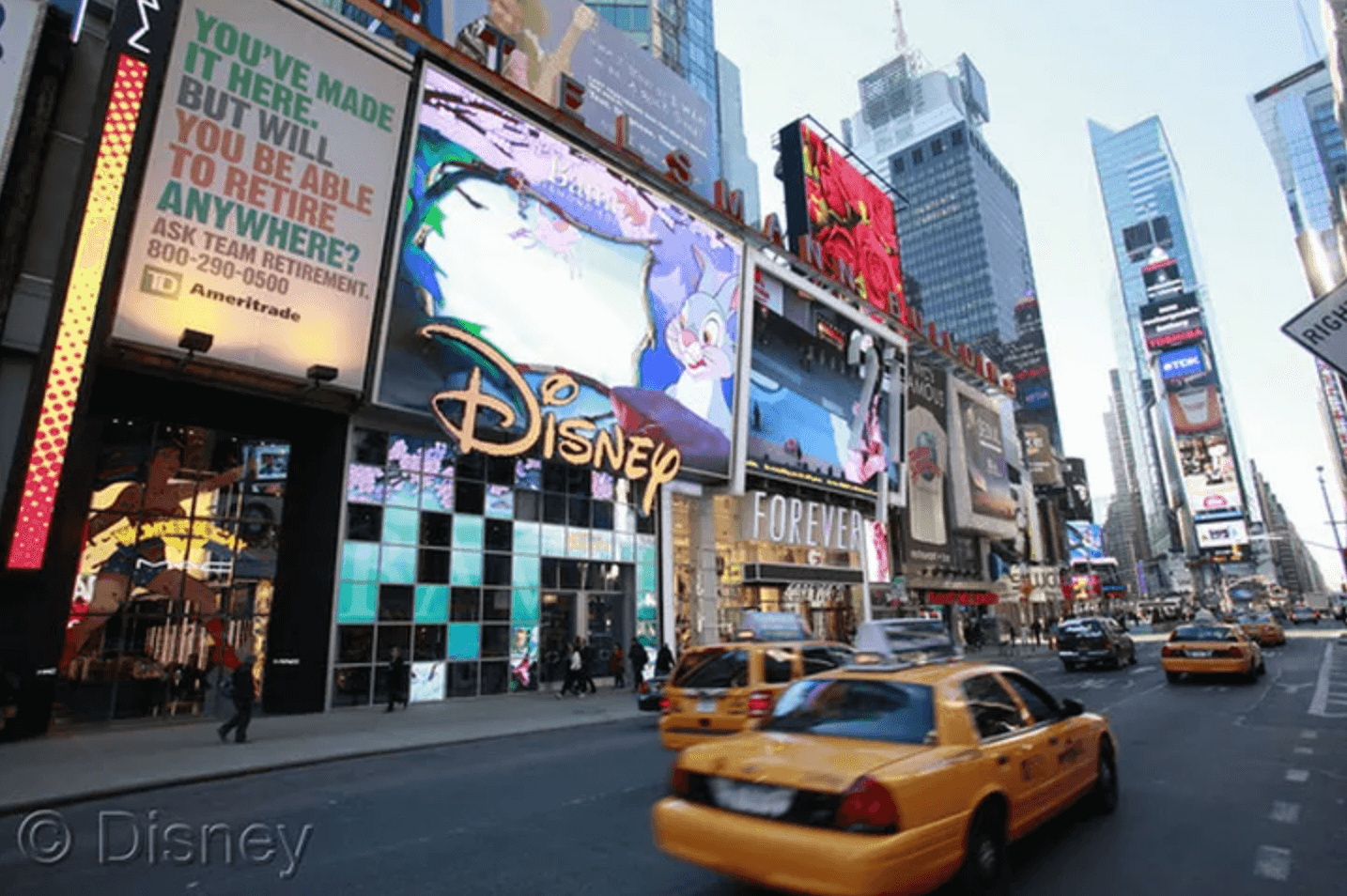 Lego
620 5th avenue tra 50the 49th street (Rockefeller center)

200 5th avenue e 23rd street, Flatiron District
C'è da aggiungere altro? #LEGO
Forbidden Planet (832 Broadway, tra 12th e 13th street)
Negozio di fumetti, manga, pupazzetti, video games.
M&M's World (1600 Broadway, Times Square)
Amanti della cioccolata e dei souvenirs firmati M&M's? Questo è il vostro paradiso!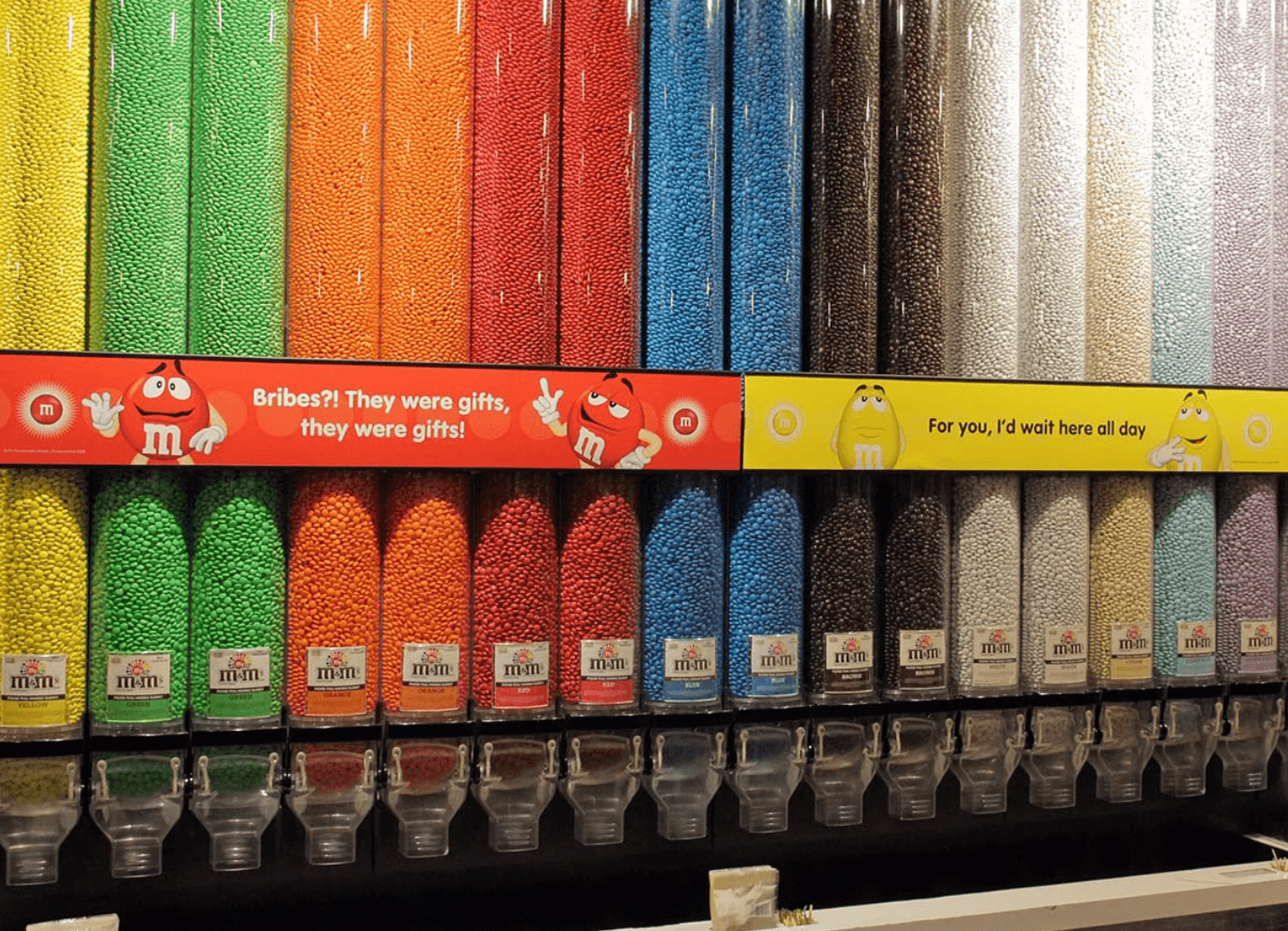 MUSEI
MTA museum Brooklyn/ NY transit museum (99 Schermerhorn St, Brooklyn)
[Martedì-Venerdì: 10 AM – 4 PM / Sabato-Domenica: 11 AM – 5 PM / Chiuso il lunedì]
PREZZI
Adulti $ 7
Bambini/Ragazzi 2 – 17 anni $ 5
Senior (62+): $ 5
Children's Museum of Manhattan (The Tisch Building, 212 West 83rd Street, tra Broadway e Amsterdam Avenue)
[Martedì-Venerdì 10 AM – 5 PM – Sabato 10 AM – 7 PM – Domenica 10 AM – 5 PM]
PREZZI
Adulti e bambini: $ 12
Seniors: $ 8
Visita il sito del Children's Museum of Manhattan 
Morgan Library & Museum (225 Madison avenue , tra 36th e 37th street)
[Martedì-Giovedì 10:30 AM – 5 PM / Venerdì 10:30 AM – 9 PM / Sabato 10 AM – 6 PM / Domenica 11 AM – 6 PM] Entrata gratuita tutti i venerdì  7 PM – 9 PM
Visita il sito del Morgan Library & Museum 
Intrepid Museum (Pier 86, W 46th St & 12th Ave)
[Lunedì-Venerdì 10 AM – 5 PM / Sabato e Domenica 10 AM – 5 PM / ultima entrata ore 4 PM]
PREZZI
Biglietti a partire da $ 29
Visita il sito dell' Intrepid Museum
CAFFÈ
The Uncommons Cofee shop (230 Thompson street, West Village / metro N,R stop 8 st, NYU, tutte metro che arrivano a W4)
Per tantissimi giochi da tavola di tutti I tipi, 5 $ a testa. Visita il sito del Uncommons Coffee shop.
Joe & The juice (161 Prince street , Soho / metro N,R stop Prince metro 6 stop Spring)
Juice bar/coffeeshop con una macchinetta per foto istantanee gratuite in fondo al locale.
Free Openair Movie
Solamente durante il periodo estivo.
E se avete bisogno o vorreste lasciare i vostri figli con qualcuno di fidato per una cena o shopping in tranquillità, chiedete pure a NYC4ALL.
Have a lot of fun 🙂