Tour – Roosevelt Island
Quando: Tutti i giorni
Durata: 2 ore
Descrizione tour
LUOGO DI PARTENZA:
Apple Store 59th street
Lasciamo i grattacieli di Manhattan con la nostra Guida e raggiungiamo Roosevelt Island. A New York esiste anche una funivia che collega l'isola di Manhattan all'isola di Roosevelt Island; la famosa Tramway che parte dalla 60th strada sulla Second Avenue, ci si sale usando la Metrocard, il tragitto dura circa 6/8 minuti e avremo modo di fotografare l'East River con il Queensboro Bridge, arrivare nel mezzo dell'East River e godere della vista panoramica del centro di Manhattan e Long Island City.
Macchina fotografica, videocamera o semplicemente il vostro telefono per immortalare il tragitto e il panorama.
Vi ci porteremo durante il tour di 2 ore per godere uno dei migliori panorami e conoscere un pò la storia di quest'isoletta che si trova in mezzo all'East River. Passeggeremo verso sud fino ad arrivare al nuovo parco delle 4 Freedoms costruito in onore del Presidente Franklin D. Roosevelt.
Il parco è stato inaugurato nel 2012 ed è un omaggio alla vita e alla visione di Franklin D. Roosevelt, quale figlio della città di New York e quale presidente tanto amato e che con grande coraggio ha saputo preservare, nei momenti difficili, la democrazia.
Il Parco 4 Freedoms prende nome dal discorso fatto nel 1941 dal Presidente FDR allo State of the Union, quando parlò delle quattro libertà fondamentali che la gente, in qualsiasi parte del mondo, dovrebbe avere: libertà di parola, di culto, la libertà dal bisogno e dalla paura. Questo tour finirà alla fermata della funivia di Roosevelt.
Highlights
Il Parco delle 4 Libertà e il Memorial al Presidente Franklin D. Roosevelt
Salita sulla Funivia e vista su Manhattan
Avvertenze:
Polizza di cancellazione – entro 3 giorni dalla data del tour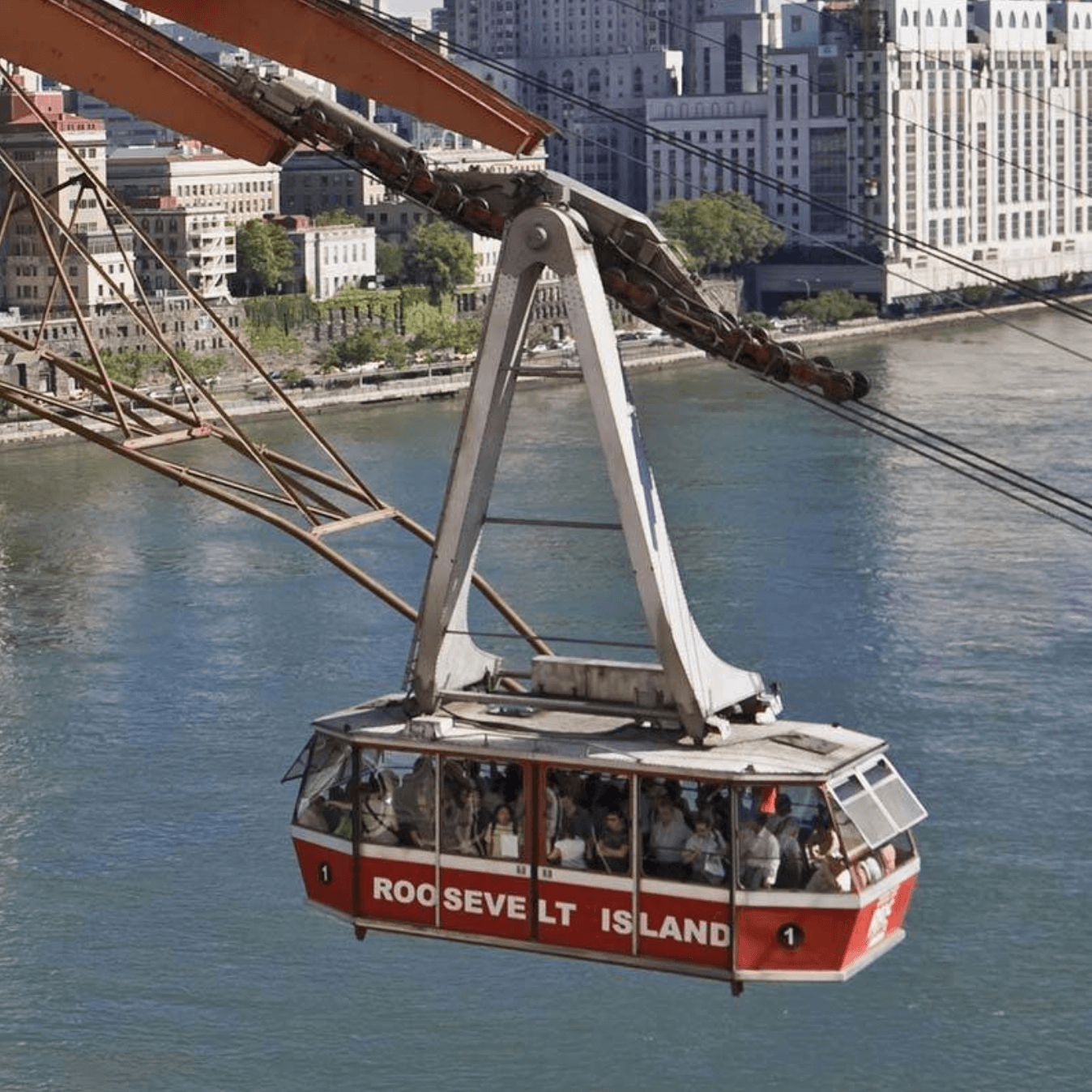 Servizi inclusi
Guida in italiano
Tanti consigli e curiosità
Divertimento assicurato
Servizi non inclusi
Cibo e bevande
Mancia
Transfer per il punto d'incontro