21 Eventi di Settembre da non perdere
Sarete a New York il prossimo mese e volete scoprire gli eventi di New York a settembre?
Il mese di settembre è pieno di eventi ed attività all'aperto, tanto cibo, parate e concerti, uno degli ultimi mesi prima dell'arrivo del freddo.
Si saluta l'estate e si aspetta l'autunno che porta quei magnifici colori agli alberi e tutta la città, Central Park in particolare, si colora di rosso, giallo e arancio.
Ecco 21 eventi di settembre a New York da non perdere:
1) LABOR DAY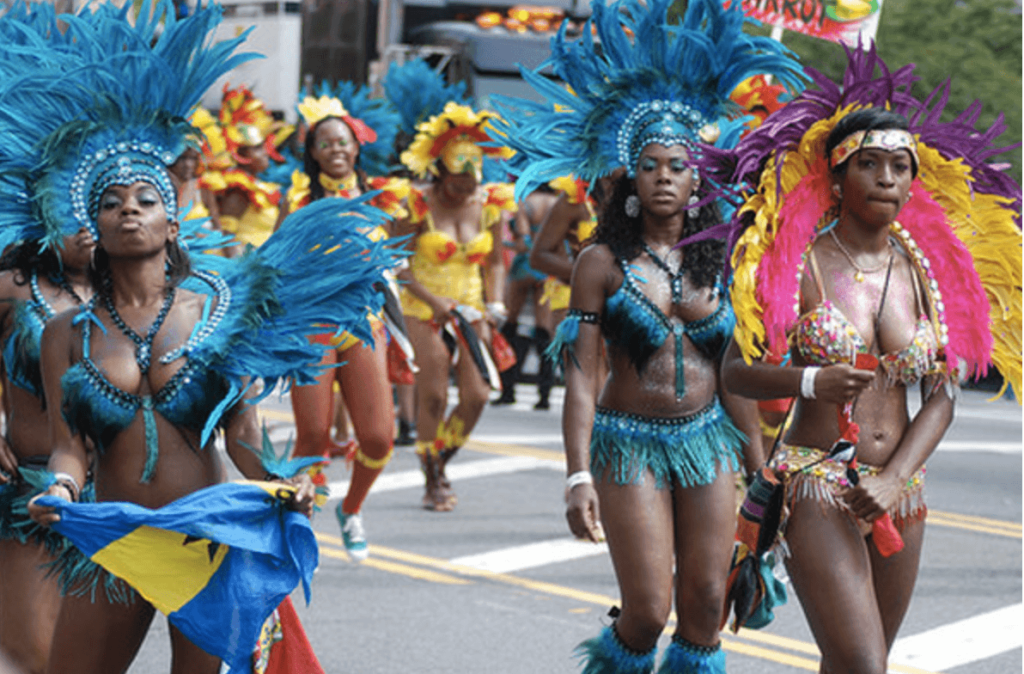 (By ameblo.jp)
SALSA FESTIVAL
1-3 settembre
New York International Salsa Congress propone workshops, performances, live concerti live, e competitioni al New York Marriott Marquis at Times Square.

ELECTRIC ZOO MUSIC FESTIVAL
1-3 settembre
Festival di musica EDM (electric dance music) che si svolge ogni anno a Randall's Island. Tanta musica, cibo e divertimento!
Per acquistare biglietti andare sul sito ufficiale

OUTDOOR OPERA VIDEOS
1-3 settembre,FREE
Il Lincoln Center/ Metropolitan Opera offre dei concerti all'aria aperta gratuita per festeggiare il Labor Day weekend.
Trovate sul sito tutte le informazioni.

UNICYCLE FESTIVAL – FESTIVAL DEL MONOCICLO
1-3 settembre.FREE
Ottavo festival annuale con più di 300 monocicli, queste le tappe:
Governors Island * Battery Park to Central Park * Brooklyn Bridge to Coney Island * Ci saranno gare a Governors Island di sabato e domenica.
Il festival è gratuito.

BRAZILIAN DAY
3 settembre, FREE
Il brazilian day è un festival molto vivace ed esuberante che celebra l'indipendenza brasiliana con musica, ballu e cibo in 25 blocchi vicino alla Little Brazil della46th street.
Assolutamente gratuito.

WEST INDIAN AMERICAN DAY PARADE-CARIBBEAN FESTIVAL & PARADE
4 settembre, 11pm-6pm, FREE
Si celebra la cultura caraibica e la sua storia durante la New York Caribbean Carnival Parade (Labor Day Parade), si vedranno ballerini con costumi coloratissimi,musica reggae e calypso su Eastern Parkway iniziando da Schenectady Ave. finendo a Grand Army Plaza a Brooklyn con cibo caraibico
e venditori ambulanti.

LABOR DAY PARADE
9 settembre, 10am 5th Avenue at 44th Street
2) US OPEN – TENNIS
1-10 settembre
I tanto attesi tornei di tennis tornano a New York allo stadio Arthur Ashe Stadium a Flushing Meadows.
Come ogni anno parteciperanno e si sfideranno solo i migliori campioni.
I biglietti per il 2017 sono tutti SOLD OUT ma già si accettano i pagamenti per i campionati del 2018.
Per maggiori informazioni questo il sito ufficiale.
3) JAZZ FESTIVAL
1settembre – 1 ottobre
Un mese ricco di jazz in uno dei locali jazz più rinomati di New York, il Dizzys.
Non perdetevi gli spettacoli che trovate sul sito ufficiale del Dizzys.
4) BROADWAY WEEK
4-17 settembre
Capita 2 volte all'anno ma l'offerta è imperdibile.
Affrettatevi a comprare 2 biglietti al costo di uno.
Il Re Leone è già sold out, non vi fate sfuggire anche gli altri.
Ecco dove trovare i biglietti.
5) NEW YORK FASHION WEEK
6-15 Settembre
Top models, photografi ed designers particeparanno a questo evento solo su invito
dove verrà rivelata la collezione della prossima primavera. La settimana della moda si ripeterà di nuovo a febbraio.
Ecco una lista di eventi della Fashion Week aperti al pubblico.
6) CONEY ISLAND FILM FESTIVAL
8-10 settembre
Coney Island Film Festival riprodurrà quasi 100 cortometraggi innovativi in un'atmosfera amichevole, stravagante nel cuore della passerella di legno su 1208 Surf Avenue.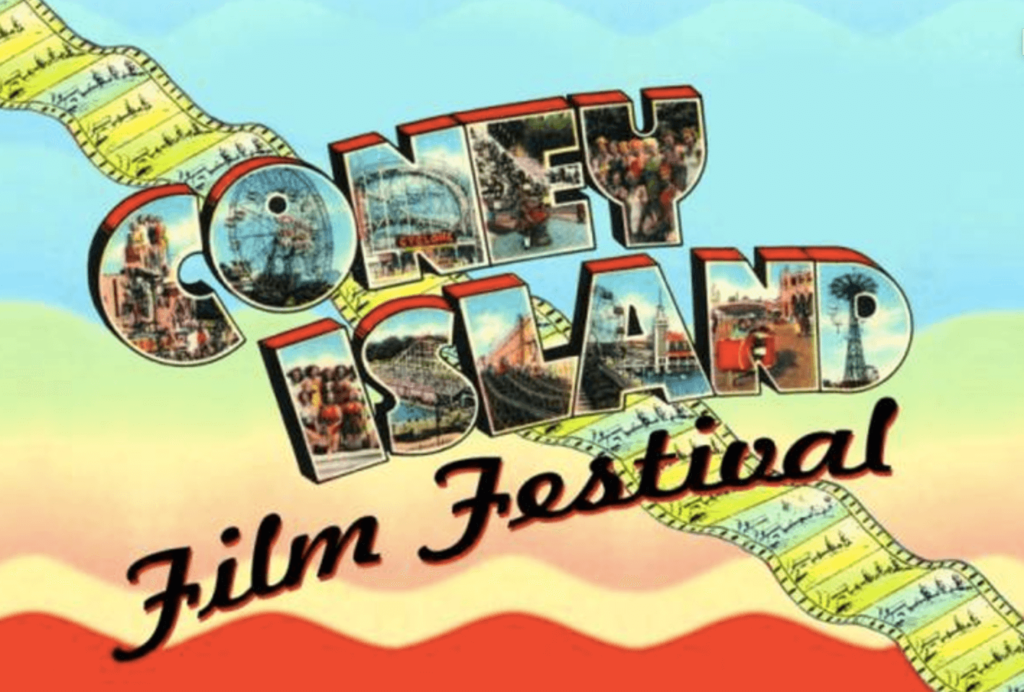 7) PIG FEST
9 settembre, 11.30am-4pm
Prova de piatti buonissimi da dozzine di cuochi (pancetta glassata con pesca sul ramen, banana bread con  bacon caramellato ) con assaggi di sidro e birra artigianale al Pig Island a Erie Basin Park (Red Hook, Brooklyn).
8) COUNTRY FAIN ON THE HUDSON
10 settembre 1-6pm FREE
Godetevi le giostre di carnevale con giochi, live bands, acrobati, e venditori ambulanti al West Side County Fair al Riverside Park South & W. 70th Street.
Festival Gratuito
9) FOLK MUSIC IN THE PARK
10 settembre
Washington Square Park Folk Festival features an old time string band, blues, early country music, Turkish songs, and a square dance. Free.
10) 9/11 – TRIBUTE IN LIGHT
11 settembre
Per ricordare le vittime dell'11 settembre, come ogni anni in questa data vengono accese 2 raggi brillanti e blu che brillano fino su in cielo vicino al World Trade Center site. Per saperne di più visitate 9/11 tribute in lights.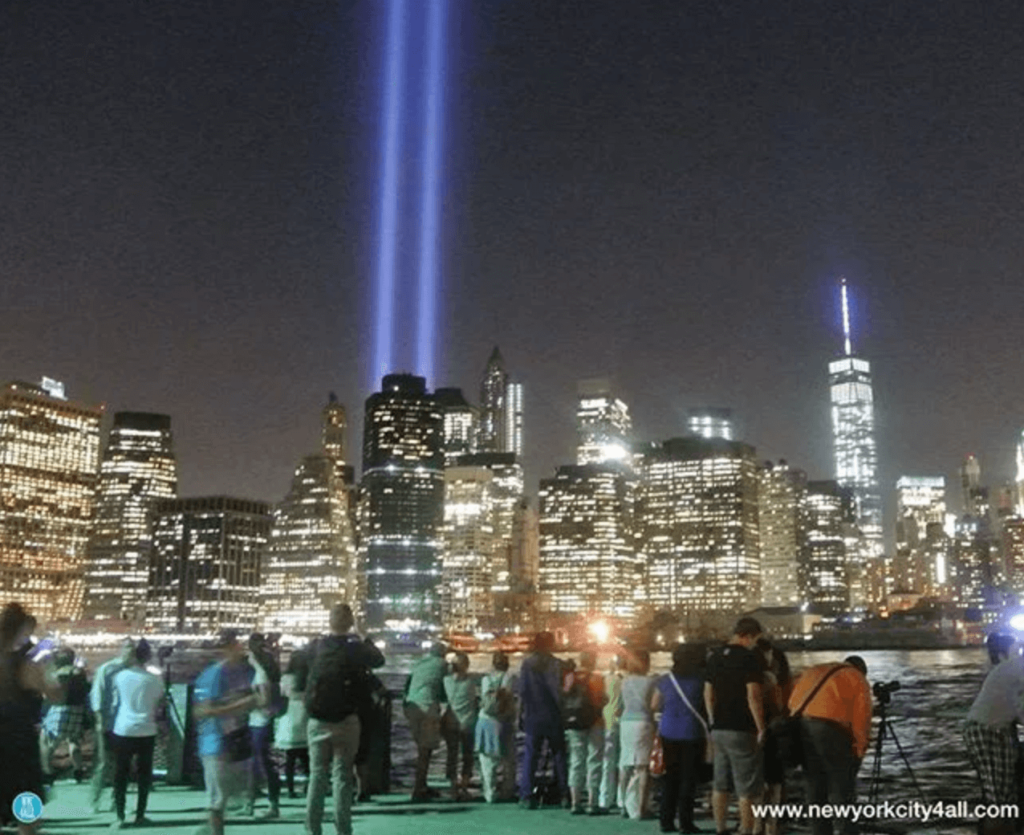 11) OYSTER WEEK
13-30 settembre
Oyster Week è una serie di eventi culinari e attività che sostengono l'acquacoltura sostenibile. Ecco l'evento su facebook.
12) ITALIAN STREET FAIR – SAN GENNARO
14-24 settembre, FREE
La Festa di San Gennaro è il momento in cui tutti gli italiani che vivono a NYC mostrano il loro orgoglio per la patria. In realtà San gennaro è una festa religiosa molto popolare per le sue parate, musica e bancarelle culinarie, momento in cui la Mulberry street viene bloccata al traffico da Canal street a Spring Street. C'è il contest di chi mangia più cannoli  a Little Italy a Mulberry & Grand streets.
Festival gratuito.
13) OKTOBER FEST IN CENTRAL PARK
16 settembre – SOLD OUT
Per chi fosse riuscito ad acquistare già i biglietti, si godrà tanta birra tedesca, musica dal vivo per celebrare  lo Steuben Parade Oktoberfest al Rumsey Playfield di Central Park.
14) TASTE OF EAST VILLAGE
16 settembre 12-5pm
East 7th Street traCooper Square & 2nd Avenue.
Tante bancarelle culinarie. Per acquistare biglietti visitate Coopersquare.
15)SUPERHERO CONVENTION
16-17 settembre
Heroes & Villains Fan Fest per celebrare fumetti, sci-fi, TV, e film con attori, pannelli di discussione, contest di maschere, role-playing, e venditori al Meadowlands Exposition Center in Secaucus, NJ.
16) TASTE OF GREENWICH VILLAGE
19 settembre, 6.30pm
Godetevi assaggi da 30 venditori di cibo e vini al Taste of the Village a Washington Square Park.
17) BURLESQUE FESTIVAL
21-24 settembre
New York Burlesque Festival è un festival di 4 notti con più di 100 intrattenitori
Si celebrano 15 anni di festival.
18) TASTE OF ASIA
22 settembre, 8pm 88$
Assaggi da dozzine di ristoranti asiatici con tanto di cocktails, birre, vino, e sake al New York Feast by LuckyRice all'hotel Mandarin Oriental.
19) FREE MUSEUM DAY
23 settembre
Scegliete il vostro museo preferito prenotandolo gratuitamente in questo sito.
20) New York Film Festival
September 28 – Oct. 15, 2017
diverse NYC locations
Assisti a classici, documentari, e film dai migliori scenografi del mondo al
New York Film Festival (NYFF).
21) Pumpkin festival – Festival della zucca
September 30 – Oct. 1, 7-9, 14-15, 21-22, 28-29.
 A Staten Island Raccolta delle zucche al Decker Farm con tanto di  animali da fattoria, pitture facciali, tour di case di campagna, labirinto di mais, tutto quando nel distretto più sconosciuto di NYC:Staten Island. Dates in 2017: Sept. 30 and Oct. 1, 7-9, 14-15, 21-22, and 28-29.