Cosa fare il 4 luglio a New York?
Il giorno d'Indipendenza americana è alle porte, ci stiamo tutti preparando per goderci al meglio il famoso 4 luglio.
Cosa fare il 4 luglio a New York? Dove andare il 4 luglio? Quali sono gli eventi del 4 luglio?
Gli Stati Uniti festeggiano l'indipendenza dalle truppe britanniche dal lontano 1776, è una delle feste nazionali più sentite dagli americani.
Per chi si troverà nella Grande Mela, che cosa si può fare il 4 luglio a New York?
La programmazione di alcune feste uscirà a breve ed aggiornerò via via l'articolo, per ora ecco 6 eventi a cui partecipare:
1) FUOCHI D'ARTIFICIO di MACY'S
I famossissimi fuochi d'artificio sponsorizzati da Macy's sono uno spettacolo incredibile, durano circa 30 minuti e puoi assistere a questo show meraviglioso dalla riva dell'East River, solitamente i punti migliori e più consigliati sono :
Long Island City, Greenpoint, Williamsburg, Dumbo
the fireworks will be shot from barges in the East River between 24th and 41st streets
Ora: 9.25pm
Consiglio: arrivate con largo anticipo per evitare di non trovare posto

 (pic by The Leo House)
2) CROCIERE ATTORNO ALLA BAIA
Crociere sull'Hudson River ed East River per godersi il meraviglioso show dello skyline illuminato con tanto di fuochi d'artificio per un'esperienza unica!
A partire da 190$, se interessati scrivete a kiara@newyorkcity4all.com
3) NATHAN'S HOT DOG
La gara di chi mangia più Hot-Dog torna a New York e per di più a Coney Island il 4 luglio.
L'anno scorso ho assistito anche io, non volevo credere ai miei occhi, Joey Chestnut è riuscito a mangiarsi 62 hot-dogs in 10 minuti, qualcuno lo batterà quest'anno?
Ecco il mio 4 luglio lo scorso anno!
Dove: Coney Island
Ora: 12.50pm
Consiglio: arrivate con largo anticipo per evitare di non trovare posto
4) FESTA IN SPIAGGIA DEL 4 LUGLIO
Musica dal vivo, cibo, bevande lungo la spiaggia di coney Island
Ora: tutto il giorno
Dove: Coney Island Boardwalk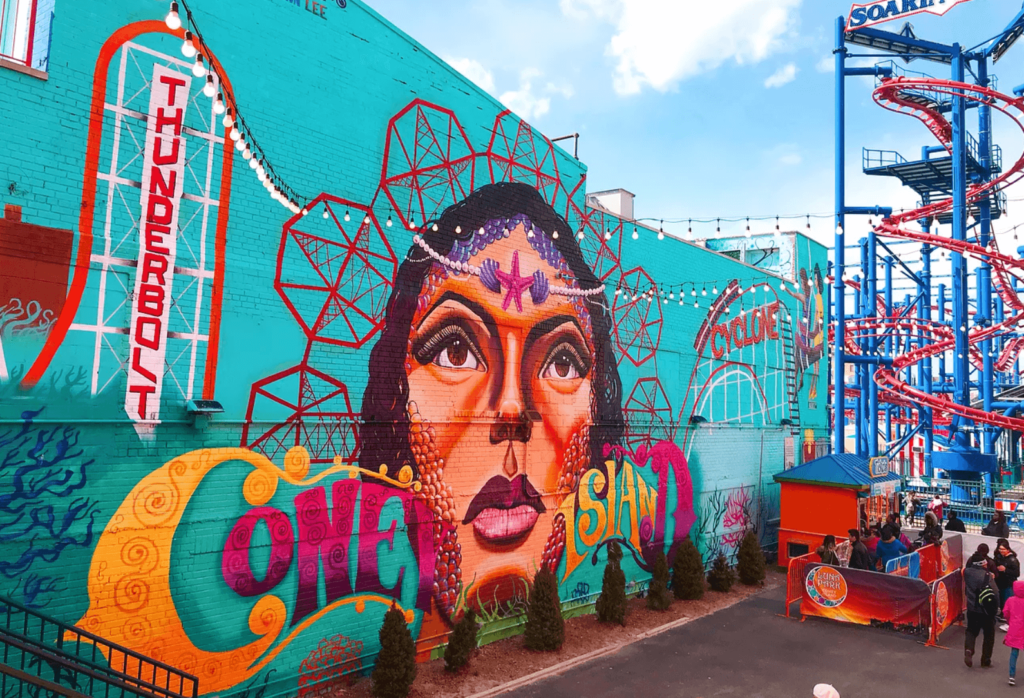 5) FUOCHI D'ARTIFICIO A CONEY ISLAND
Anche Coney Island offrirà uno spettacolo senza paragoni con fuochi d'artificio il 4 luglio – gratis.
Ora: tramonto o solitamente 9.30pm
Dove: lungomare
6) CONCERTO AL BERRY PARK (inclusi i l 3 e 5 luglio)
From 5 to 9 PM, a concert series as part of the International African Arts Festival. See website for details. And, you can hop in this glorious admission-free public pool nearby before you go to hear the music!
Cosa rimarrà aperto il 4 luglio?
Dato che il 4 luglio sarà festa nazionale, la maggior parte di musei, attrazioni e negozi rimarrà chiuso.
Alcuni bar, ristoranti e negozi però saranno aperti anche se potrebbero chiudere presto.
Rimarrano aperti:
American Museum of Natural History: 10 a.m. to 5:45 p.m.
Central Park Zoo: 10 a.m. to 5:30 p.m.
Empire State Building: 8 a.m. to 2 a.m.
Metropolitan Museum of Art: 10 a.m. to 5:30 p.m.
MoMa: 10:30 a.m. to 5:30 p.m.
The Whitney: 10:30 a.m. to 6 p.m.
BUON 4 LUGLIO!