Cosa fare a New York a febbraio: 6 cose da non perdere
Cosa fare a New York a febbraio?
Solitamente Febbraio è pieno inverno, ma quest'anno non si sono ancora verificate temperatute alquanto basse e rigide nella Grande Mela.
Ecco di seguito 6 cose da non perdere a New York a febbraio 2020, dalla Fashion Week agli eventi di San Valentino, agli show scontatissimi di Off-Broadway.
New York a febbraio: Kobe Bryant Mural
Davanti al Barclay's Center, l'artista Andaluz The Artist ha, da pochi giorni, realizzato un murales in memoria delle  9 vittime dell'incidente in elicottero avvenuto lo scorso 26 gennaio al quale sono stati coinvolti anche Kobe Bryant e sua figlia Gianna.
Kobe, uno dei più grandi giocatori nella storia del basket e della Nba.
Lo trovate al 602 Pacific street e sarà permanente.
New York a febbraio: installazioni
Brooklyn Bridge Park
New York a Febbraio offre anche questa nuova installazione gratuita al Brooklyn Bridge Park che durerà all'incirca 2-3 mesi.
Si chiama "New York Cleaning" , presentata da "CONNECT BTS" ed è stata ideata dall'artista britannico Antony Gormley.
La trovate al Pier 3.
Installazione ad Artechouse

Per festeggiale il Classic Blue, colore dell'anno 2020 secondo Pantone, dal 5 al 23 febbraio, Artechouse offre uno show di 20 minuti al costo di 24$.
Artechouse si trova al 439 W 15th street nello stesso palazzo del Chelsea Market, in quello spazio un tempo si trovata una camera di combustione.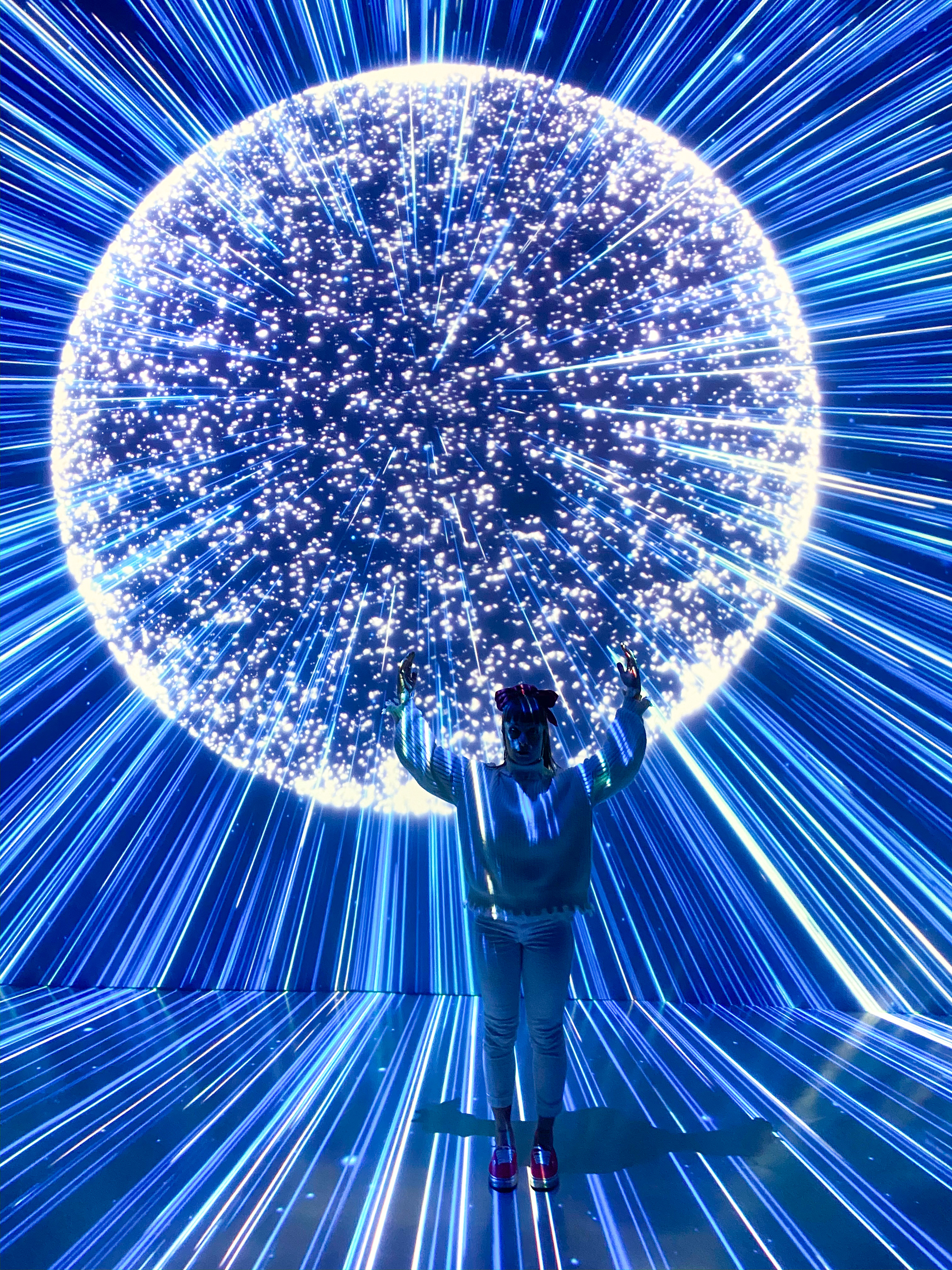 New York a febbraio
Fashion week 6-13 febb
Iniziata solo da qualche giorno, il 6 febbraio, la famosissima NYFW (New York Fashion Week) offre moltissimi eventi per gli appassionati del genere fino al 13 febbraio.
Io vi lascio il link per prenotare eventi gratuiti.
Qui invece trovate il sito ufficiale della Fashion Week.
San Valentino
Intanto non perdetevi questo cuore fatto di specchi a Times Square, disponibile fino all'1 marzo.
Offriamo crociere per cena 14 e 15 febbratio o brunch il 14, mandateci una mail se interessati.
Su Eventbrite troverete dozzine di eventi.
Questo uno scatto di Willie Brown su Hester Street nel Lower East Side appena creato dall'artista Jason proprio per San Valentino.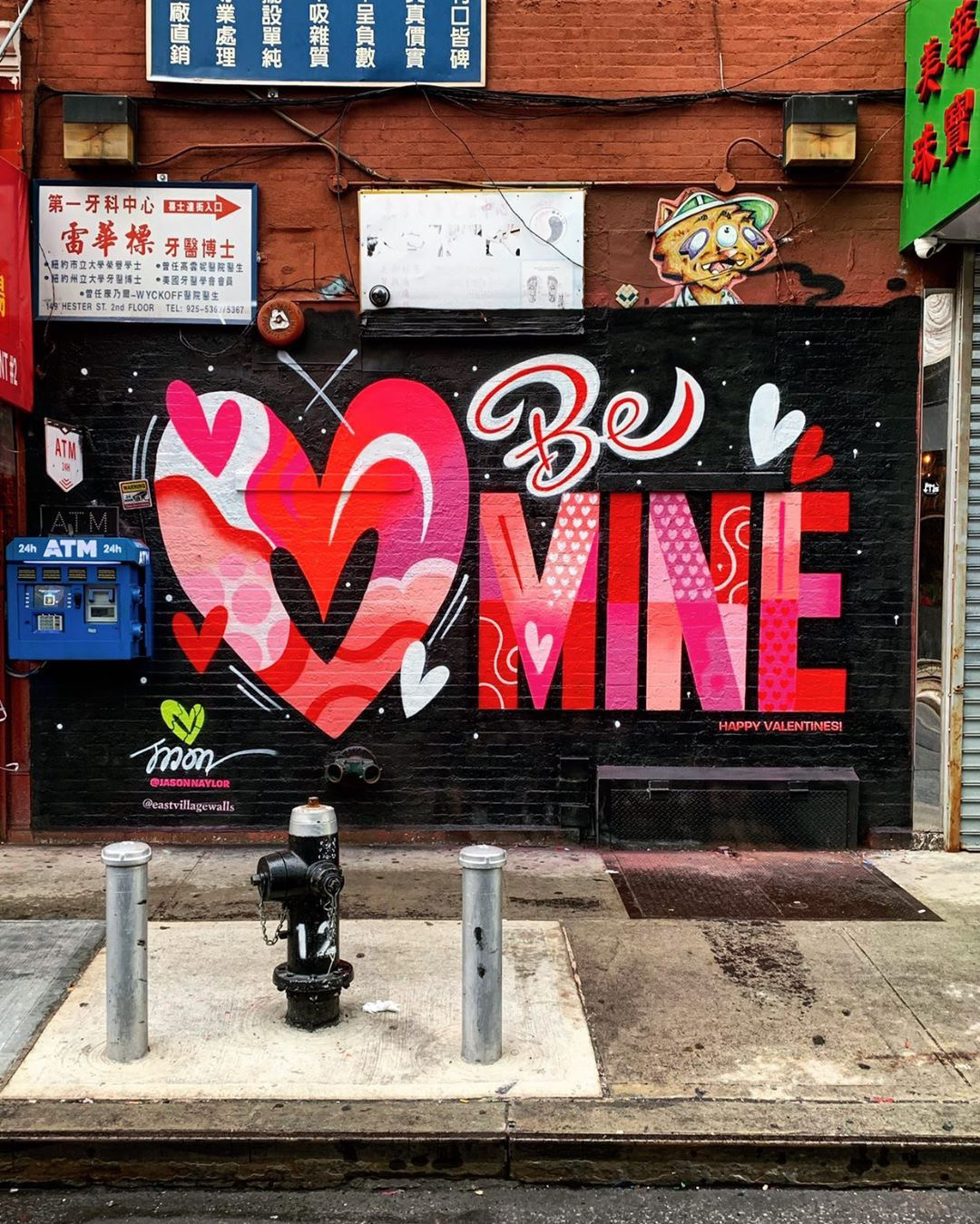 NYC Off-Broadway Week
10-23 febbraio 2 biglietti al costo di uno per la NYC Off-Broadway Week.
Off-Broadway sono tutti quei teatri di dimensioni più ristrette rispetto ai teatri di Broadway, massimo 500 posti. Ecco dove comprare i biglietti.
Kids Week

All'Intrepid Museum dal 15 al 22 febbraio godetevi infinite attività per bambini, performance live, show con animali, show temporanei al planetario.
Se acquisterete i biglietti online sul sito ufficiale, avrete il 20% di sconto usando il codice KW-20
Orchid Show al New York Botanical Garden
Il Bronx ospiterà lo show di orchidee chiamato The Orchid Show: Jeff Leatham's Kaleidoscope dal 15 febbraio al 19 aprile al giardino botanico.
Biglietti 23-30$ in base al giorno della settimana, bambini sotto 2 anni entrano gratis.
Ecco il sito ufficiale.

Se avete trovato questi argomenti interessanti, condividete pure l'articolo con persone a cui potrebbe piacere e se condividerete questi contenuti, apprezzerei se venissi menzionata.
Per aggiornamenti in tempo reale, seguitemi sui canali Instagram:
Kiariladyboss
New York City 4 All
FeedYourSisNYC