17 cose GRATIS da fare a New York quest'estate!
Sapete che a New York ci sono tante cose da fare e molte cose son gratis?
Una città come New York offre un'infinità di eventi di tutti i tipi e per tutte le tasche e voglio consigliarvi 17 cose gratis da fare a New York quest'estate:
1) KAYAK AL BROOKLYN BRIDGE PARK
Quando: Sabato e Domenica 10am-2pm, Giovedi 5.30-6.45pm fino al 30 settembre
Dove: Pier 2 al Brooklyn Bridge Park
Regole: non accettano inferiori di 18, presentarsi un'ora prima della chiusura per l'ultima corsa
2) MUSEUM MILE
Cosa: Tutti i musei gratuiti per 3 ore
Quando: martedi 12 giugno 6-9pm
Dove: 5th avenue da 82nd street a 105th street
3) MERMAID PARADE
Cosa: 36esima Sfilata annuale delle sirenette
Quando: sabato 16 giugno, 1pm
Dove: Coney Island, inizio parata West 21st Street e Surf Avenue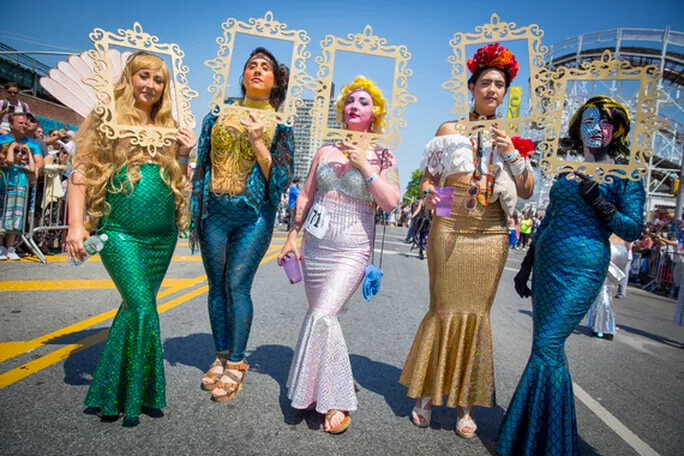 4) EGG ROLLS, EGG CREAM & EMPANADAS FESTIVAL
Cosa: Festival cibo
Quando: domenica 17 giugno 12-4pm
Dove: Museum at Eldridge Street,  12 Eldridge Street – Lower East Side/Chinatown
5) BRYANT PARK YOGA
Cosa: Lezioni Yoga a Bryant Park
Quando: ogni Martedi 10am e Giovedi
Dove: Upper Terrace martedi e The Lawn giovedi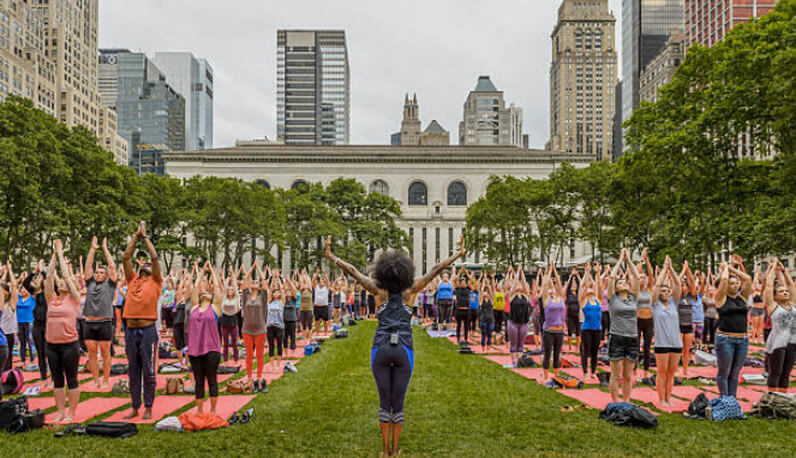 6) FILM ALL'ARIA APERTA
Cosa: Film all'aria aperta
Quando: a partire da metà giugno
Dove: tutta New York, una lista di film la trovate qui: FILM GRATIS
7) FIGMENT NYC
Cosa: Esposizioni d'arte e giochi interattivi (anche per bambini)
Quando: 23-24 giugno
Dove: Governors Island
8) PRIDE FEST
Cosa: Parata Gay
Quando: Domenica 24 giugno 11am-6pm
Dove: University Place between 13th Street & Waverly Place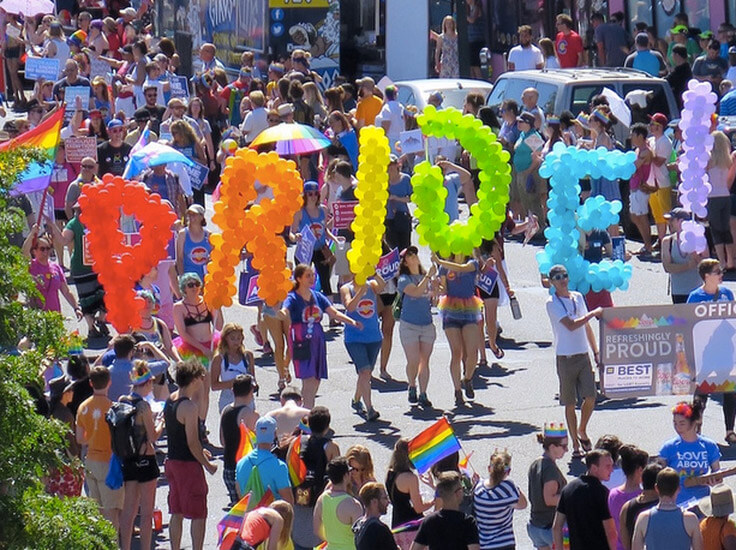 9) MUSEO DEL GELATO
Cosa: Museo del Gelato (temporaneo)
Quando: fino ad agosto tutti i giorni 12-9pm
Dove: 495 W 14th street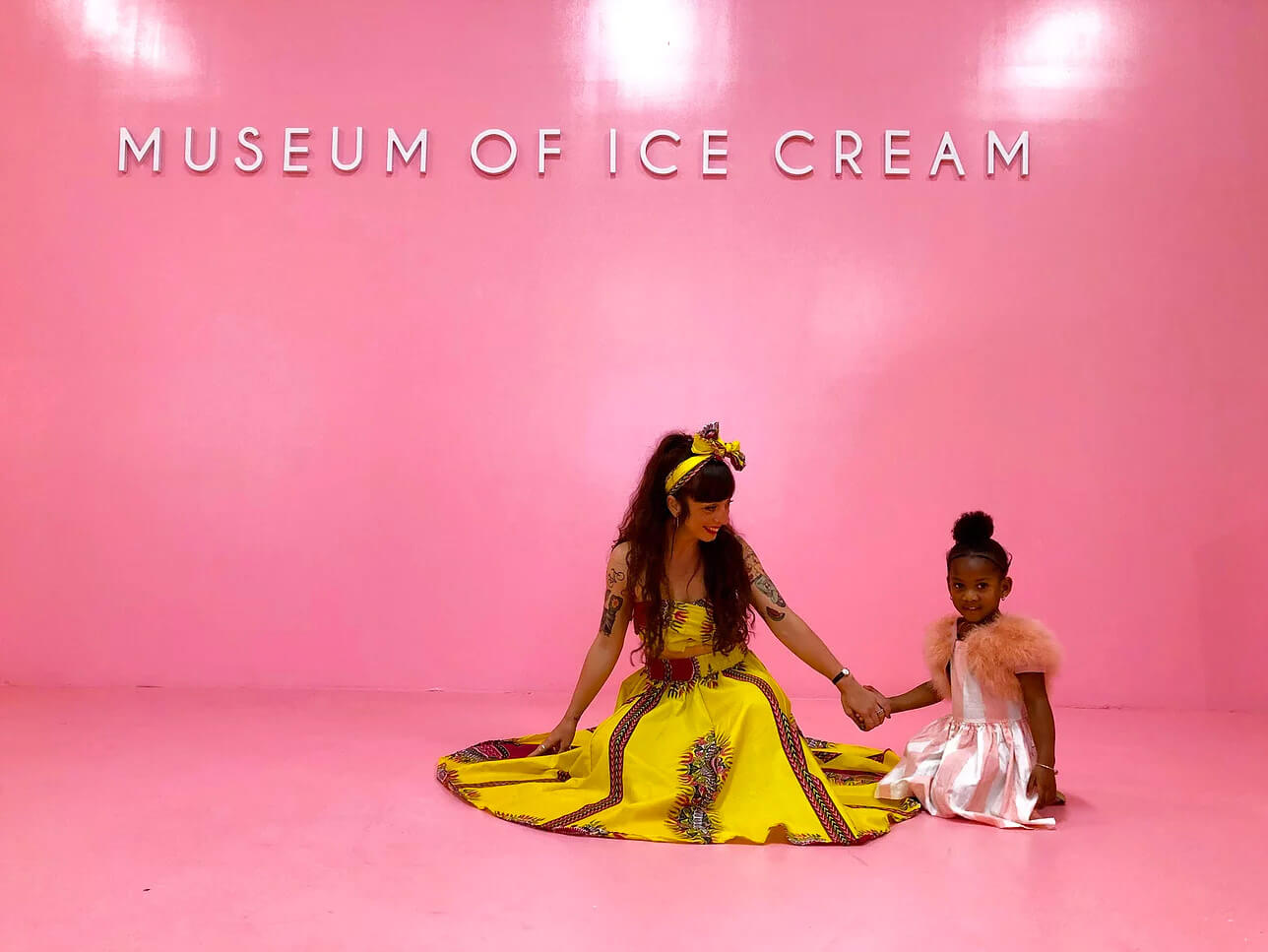 ecco il video:
10) NATHAN'S HOT DOG CONTEST
Cosa: Gara annuale di chi mangia più hot-dogs
Quando: 4 luglio
Dove: Coney Island – Surf Avenue davanti Nathan's
11) BACKSTREET BOYS A CENTRAL PARK
Cosa: Concerto-comparsa BSB al Goodmorning America
Quando: 13 luglio, 7am-9am (arrivare 5am)
Dove: Rumsey Playfield, Central Park
12) SHAKESPEAR IN THE PARK
Cosa: Spettacoli di Shakespear (Oh Hello e Twelfht Night)
Quando: fino al 24 giugno tranne il 19 (Oh Hello) , 17 luglio-19 agosto tranne i lunedi (Twelfth night)
Dove: Delacorte Theater (entrata 81Central Park West o 5th aveue e 79th).
I biglietti gratuiti verranno rilasciati lo stesso giorno dello spettacolo a partire dalle 12pm al Delacorte Theater e le file potrebbero essere molto lunghe. Se vorrete evitare lunghe procedere all'acquisto biglietti sul SITO ufficiale.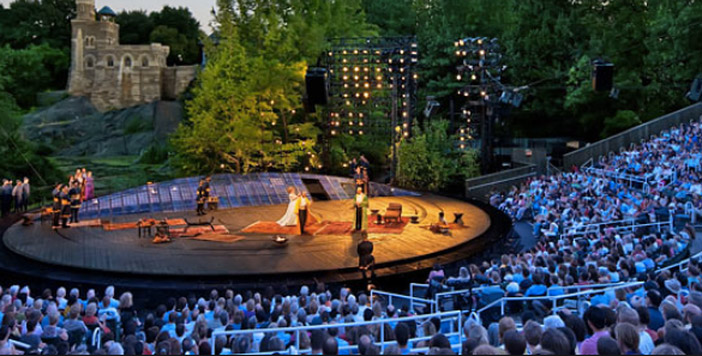 13) NYC TASTING AT TEN
Cosa: Assagi caffè
Quando: Ogni venerdi dal 15 giugno, 10-11am
Dove: Counter Culture Coffee New York Training Center, 376 Broome Street – Soho
Per iscrizioni gratuite ecco il LINK
14) MEDITAZIONE SULL'HIGH LINE
Cosa: Meditazione
Quando: ogni martedi fino a settembre 8-9am
Dove: High Line entrata 22nd street
15) COMEDY SHOW NYC
Cosa: Commedie
Quando: ogni martedi, porte aprono 8pm spettacolo inizia 8.30pm
Dove: The Irish Exit, 972 2nd avenue
17) TRAGHETTO PER STATEN ISLAND
Cosa: Traghetto per Staten Island
Quando: tutti i sabati e domeniche 10am-11am-11.30am
Dove: traghetto per/da Governors Island