Escursione a Philadelphia e Amish Country (1 giorno)
Quando: Ogni Lunedì, Mercoledì e Sabato - Tutto l'anno
Durata: 1 giorno
Descrizione tour
LUOGO DI PARTENZA
Gray Line Visitor Center – Port Authority Bus Terminal 300 West 42 strada tra la ottava e nona avenue    
ORARIO DI PARTENZA
Imbarco – 6:20am       Partenza: 6:30am
Philadelphia è una delle città più importanti d'America sopratutto per la sua storia. Attraversando il New Jersey si arriverà in Pennsylvania dove inizierà il tour a Philadelphia o anche chiamata in gergo Philly.
Passando per Benjamin Franklin Parkway, una delle strade più importanti della città, si arriverà a Elfert's Alley; la più vecchia e disabitata strada degli Stati Uniti, per poi arrivare a Constitution Hall, considerato il primo simbolo della libertà in America e Liberty Bell, la campana che suonò per raggruppare gli abitanti di Philadelphia per la lettura della dichiarazione d'indipendenzanel 1776.
Philadelphia è stata la patria di Benjamin Franklin , George Washington e the Founding Fathers. Una volta finito il tour di Philadelphia si passerà davanti al Art Museum of Philadelphia famoso non solo per la sua scalinata, ma anche per i 72 gradini dove è stato girato il film Rocky Balboa.
Si arriverà alla contea di Lancaster una delle più grandi e importanti comunità di Amish del mondo.
Usando l'Amish Buggy (carrozza Amish) si visiterà il loro villaggio agricolo e si vedranno gli Amish a lavoro. Si visiterà anche il mercato dove vendono I loro prodotti tipici.
PREZZO:
159$ 2–11 anni
169$ adulto
Avvertenze:
Polizza di cancellazione – entro 3 giorni dalla data del tour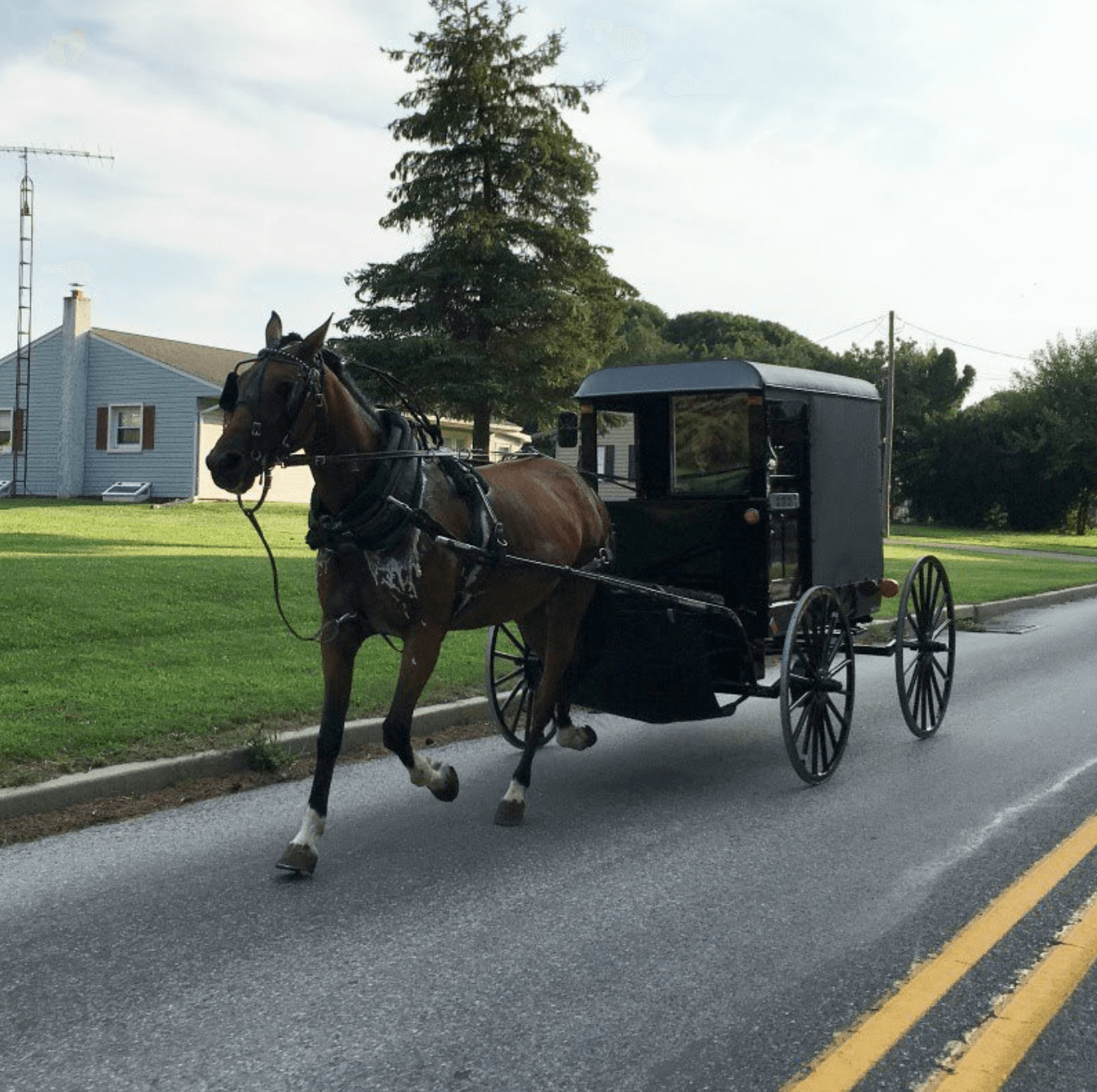 Servizi inclusi
Bus o minivan con aria condizionata
Guida in italiano
Tour di Philadelphia
Passeggiata in carrozza Amish Buggy
Wifi in bus (non nel minivan)
Servizi non inclusi
Cibo e bevande
Mancia
Transfer per il punto d'incontro