Philadelphia and Amish Country Excursion (1 day)
When: Every Monday, Wednesday, and Saturday - year-round
Duration: 1 day
Tour description
DEPARTURE POINT:
Gray Line Visitor Center – Port Authority Bus Terminal 300 West 42 streets between 8th and 9th avenue.
DEPARTURE TIME:
Boarding – 6:20 am | Departure: 6:30 am
Philadelphia is one of the most important cities in America, especially for its history. Crossing New Jersey, you will arrive in Pennsylvania where you start the Philadelphia, aka Philly, guided tour.
Driving through Benjamin Franklin Parkway, one of the most important streets in the city, you will arrive at Elfert's Alley; the oldest and most inhabited street in the United States to then arrive at Constitution Hall, considered the first symbol of freedom in America where you'll see Liberty Bell. The bell rang to gather the residents of Philadelphia for the reading of the declaration of independence in 1776.
Philadelphia was home to Benjamin Franklin, George Washington, and the Founding Fathers. Once the historic Philadelphia tour is complete, you will drive by the Art Museum of Philadelphia famous not only for its art collection but also for the 72 steps where the movie Rocky was filmed.
Later, you will arrive at Lancaster County, one of the largest and most important Amish counties in the world.
Using the typical Amish Buggy, you will visit their farming village and see the Amish at work. You will also visit the market where they sell their typical products.
PRICE:
$159 2–11 years
$169 adult
Please note:
Cancellation policy – free cancellation within 3 days from the date of the tour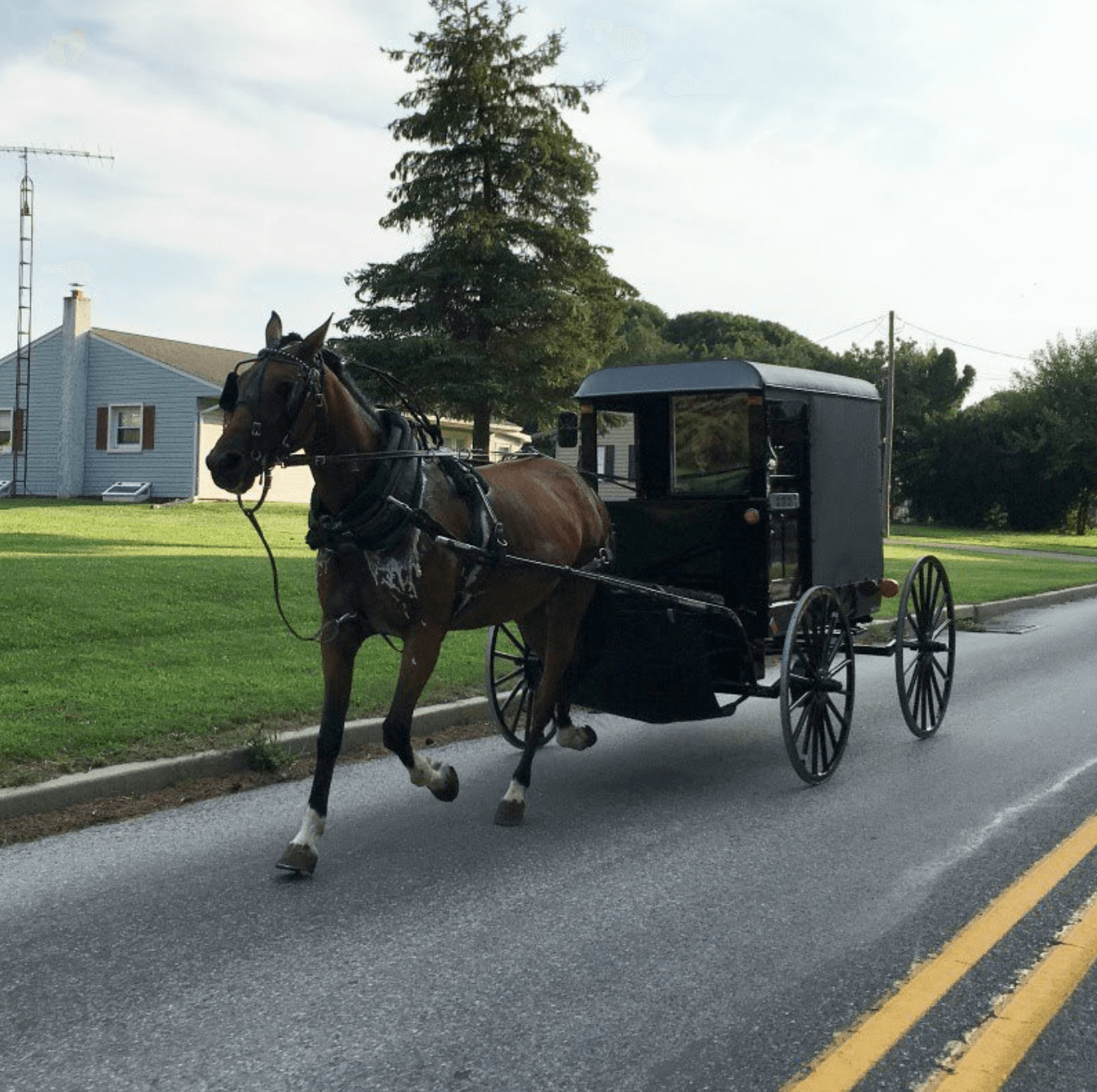 Services included
Bus or minivan with air conditioning
Guide in italian
Philadelphia Tour
Amish Buggy Carriage Ride
Wifi on the bus (not in the minivan)
Services not included
Food and beverages
Tips/Gratuity
Transfer to the meeting point