MANHATTAN DOWNTOWN TOUR – HIDDEN GEMS
When: Every day
Duration: 6 hours
Tour description
Manhattan – the one & only island of Manhattan. We will begin our journey right in the historic heart of New York City, where hundreds of millions of immigrants arrived more than 100 years ago. We will visit the area where the buildings are high, and a bronze bull stands tall as a symbol of the Stock Exchange, where people in suits flock to the streets to reach their offices where they spend an average of 12 hours a day. Where there are many banks and a lot of money goes around. Where a memorial of what is possibly the biggest tragedy in US history now honors the victims of the 9/11 attacks that took place in 2001.
After covering the most famous parts of Downtown, aka the Financial District, we will cross the Brooklyn Bridge on foot, an icon of New York. We'll cross it from Brooklyn to Manhattan because the view of the skyline from Brooklyn is unmatched.
We will arrive in Brooklyn by subway.
After the bridge, I think it will be time to make a small stop for a quick bite, probably in Chinatown or surrounding areas.
We will finish the tour between Soho and Little Italy, there is a "Little Italy" in every city, Italians should be proud of it!
Needless to say, the walk with Kiara (or one of the other guides of NYC4ALL) will be full of fun facts, anecdotes, interesting stories, and above all tips on everything you need to know during your stay.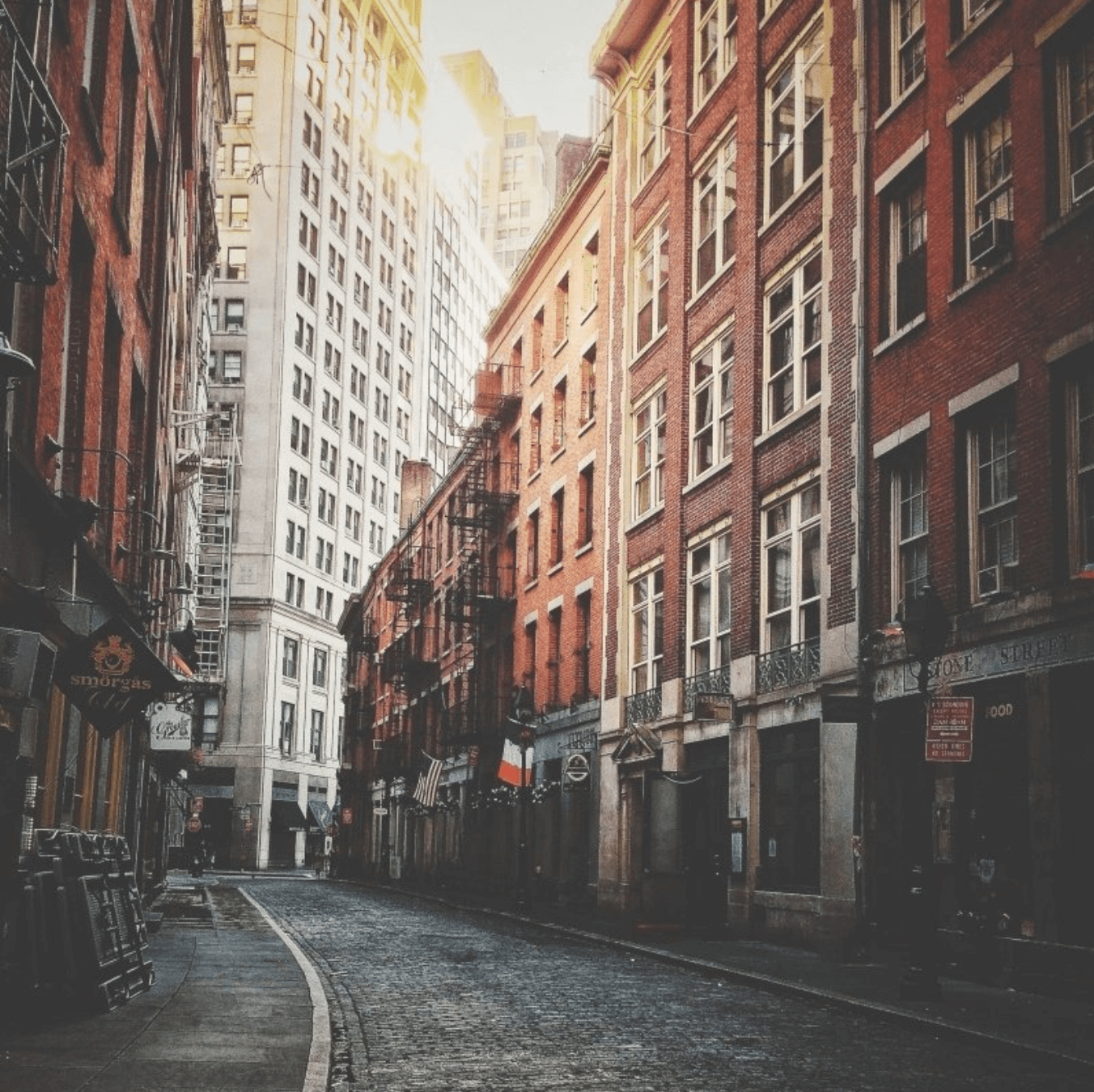 Services included
Guide in italian
Tips, suggestions, and curiosities
Fun guaranteed
Services not included
Food and beverages
Gratuity
Transfer to the meeting point