Tour – The Big Ethnic Apple
When: on request
Duration: 2 hours
Tour description
This 2-hour walking tour will take you to discover the heart of Chinatown and Little Italy. Visitors don't always appreciate these two areas for their historical importance. At times, these neighborhoods are skipped altogether because "too touristy." They are however the center of New York City's history during the immigration flows of the 19th & 20th centuries.
These two neighborhoods were home to people arriving from all over the world when they landed in New York. During the tour, we will share with you the history of New York in those years, whose customs were very different from those of today. We will talk about how poor immigrants started living in the tenements (the favelas) and how despite all the difficulties, NYC became such a melting pot of cultures and traditions.
Little Italy is in everyone's imagination the home of the first Italians who arrived in New York, and perhaps for this reason one would expect to find much more Italian flare along these streets, but that's not quite the case today. There has been more than one "Little Italy" in New York, the first was in East Harlem, then the Little Italy of the Bronx, still very much alive and where we recommend spending a day, and this historic one in East Manhattan, possibly the most famous. Here, we still find streets with Italian restaurants and gourmet stores. Walking down Mulberry or Mott Street, you can still hear the marked Italian-American accent, but over the years Little Italy has been increasingly incorporated into the adjacent Chinatown.
Manhattan's Chinatown, one of the largest enclaves in the western hemisphere, is the one that most represents the New York of the past, for those who have seen Martin Scorsese's film, Gangs of New York, it will seem like walking inside the film set and reliving the atmosphere of the famous Five Points. Those who love Chinese cuisine can not find better, if you love shops full of everything, fish, vegetable, and spice markets you are in the right place.
Unlike Chinatown and Little Italy, you go to East Village not only to relive the past and remember the good times but to continue living in the present. Always alternative, hip, full of young people … home to music, poetry, and avant-garde arts. Loved by students and artists for the more reasonable prices. I will share with you tips on how to enjoy this neighborhood by immersing yourself in its eclectic reality. I'll give you a few names if you want to spend a different evening around the East Village – restaurants, speakeasies, and small clubs where you can listen to good live music.
Highlights
Let's see how and where immigrants lived at the beginning of the century
The different ethnic groups
Please note:
Cancellation policy – within 3 days from the date of the tour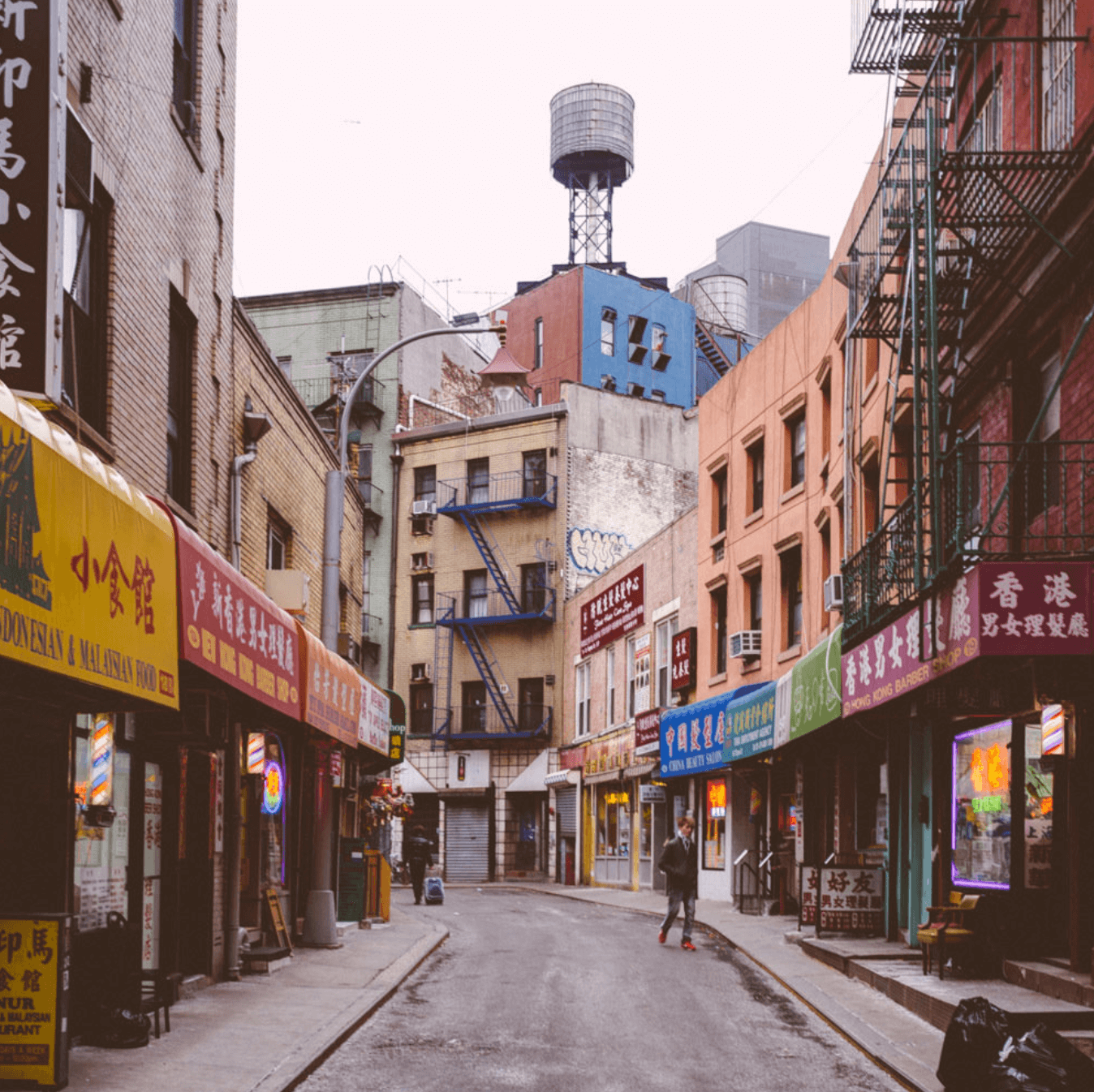 Services included
Guide in italian
Tips, suggestions, and curiosities
Fun guaranteed
Services not included
Food and beverages
Gratuity
Transfer to the meeting point