MANHATTAN MIDTOWN TOUR
Tour description
Manhattan – the very famous island of Manhattan. With the Midtown Manhattan Tour, we will discover the city's top icons. We will start the walk from a very wealthy neighborhood where we find the only surviving private park in the city – Gramercy Park. Continuing north, a must stop at the Flatiron Building, the famous building in the shape of an iron and one of the first skyscrapers in New York.
We will walk on 5th Avenue where we'll have the chance to photograph the Empire State Building, the Public Library, Bryant Park, Rockefeller Center, and St. Patrick's Cathedral. We will also stop in Times Square to understand a bit of the history of this square, and we will visit Grand Central Terminal, the largest train station in the world with its 67 platforms. Once we arrive at the southeast corner of Central Park, where we can see the Plaza Hotel and the Apple Store from the outside, we will take the subway east towards the red Tramway that will take us to Roosevelt Island to observe the view from above.
The tour will end on Roosevelt Island, or if you prefer to return to Manhattan together, I will take you to the nearest subway stop or give you other directions.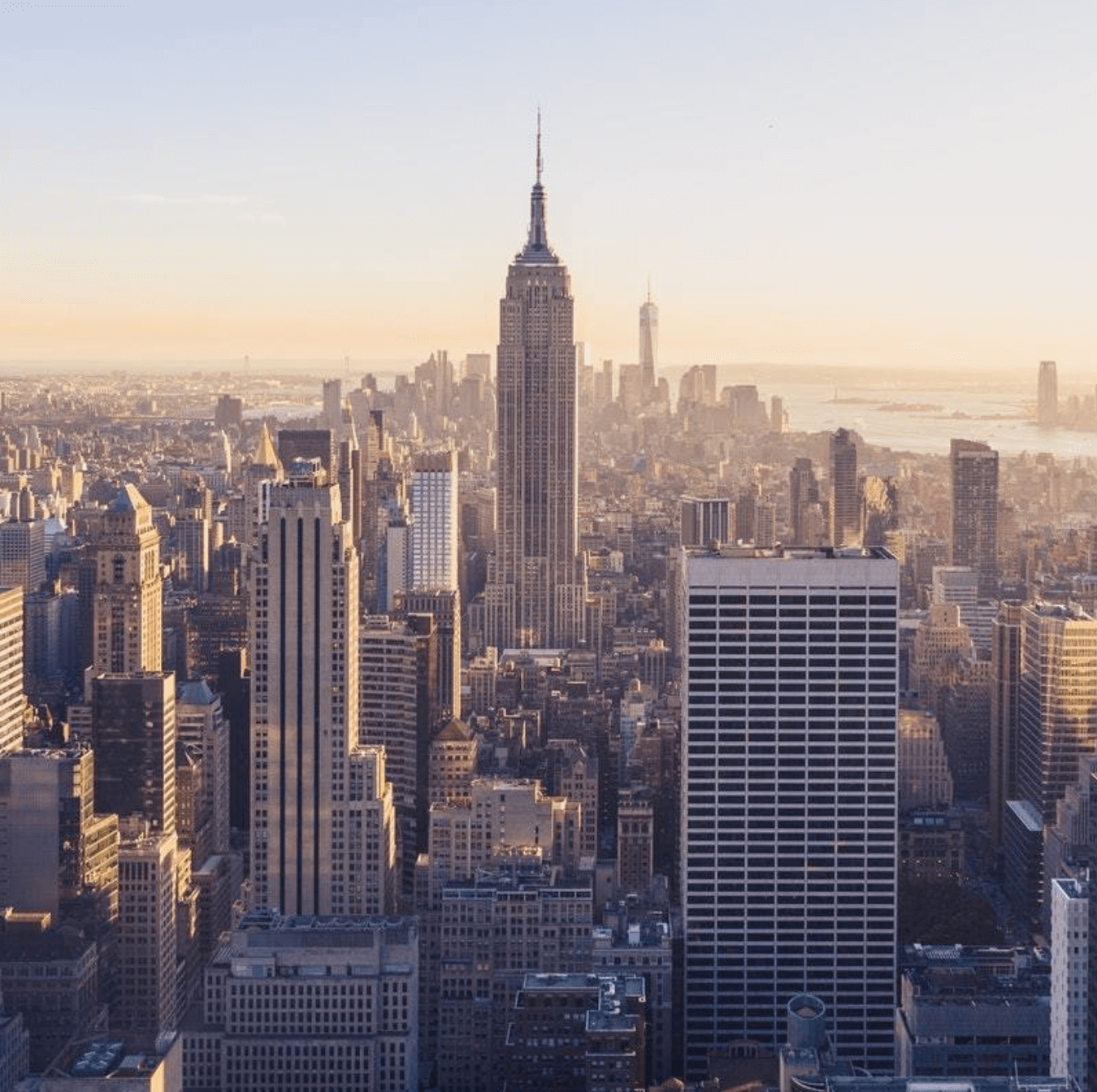 Services included
Guide in italian
Tips, suggestions, and curiosities
Fun guaranteed
Services not included
Food and beverages
Gratuity
Transfer to the meeting point