LGBT TOUR – THE VILLAGE
When: on request
Duration: 2.5/3 hours
Tour description
Come and discover the most hidden corners of the Village during our LGBT – Village tour through an itinerary that touches on the main locations of the LGBT rights & Gay liberation movement.
For some, the Village is the soul of New York, and I am one of them. Right on Christopher Street in the Village, we find the Stonewall Inn where, back in June of 1969, the movement that took the name of LGBT (an acronym for lesbian, gay, bisexual, and transgender) began.
A fundamental date, the beginning of the path that led to the recognition of equality and same-sex marriage rights.
To celebrate and commemorate the role played by Christopher Street, a few steps from the original Stonewall Inn, stands the "Gay Liberation" art piece by artist George Segal.
This tour will take you exploring the history and culture of the LGBT movement through different events that took place on the streets of New York, discovering places of the past and present while strolling through the most interesting streets of the Village and capturing its vibrant soul.
LGBT – Village tour is open to all and created for the most curious minds!
Stops include: Stonewall Inn, Gay street, Eleanor Roosevelt residence, narrowest house in New York, Village Waterfront, Liberation House, LGBT Community Center
COST: $ 200 up to 4 people, if more, please send a request by e-mail.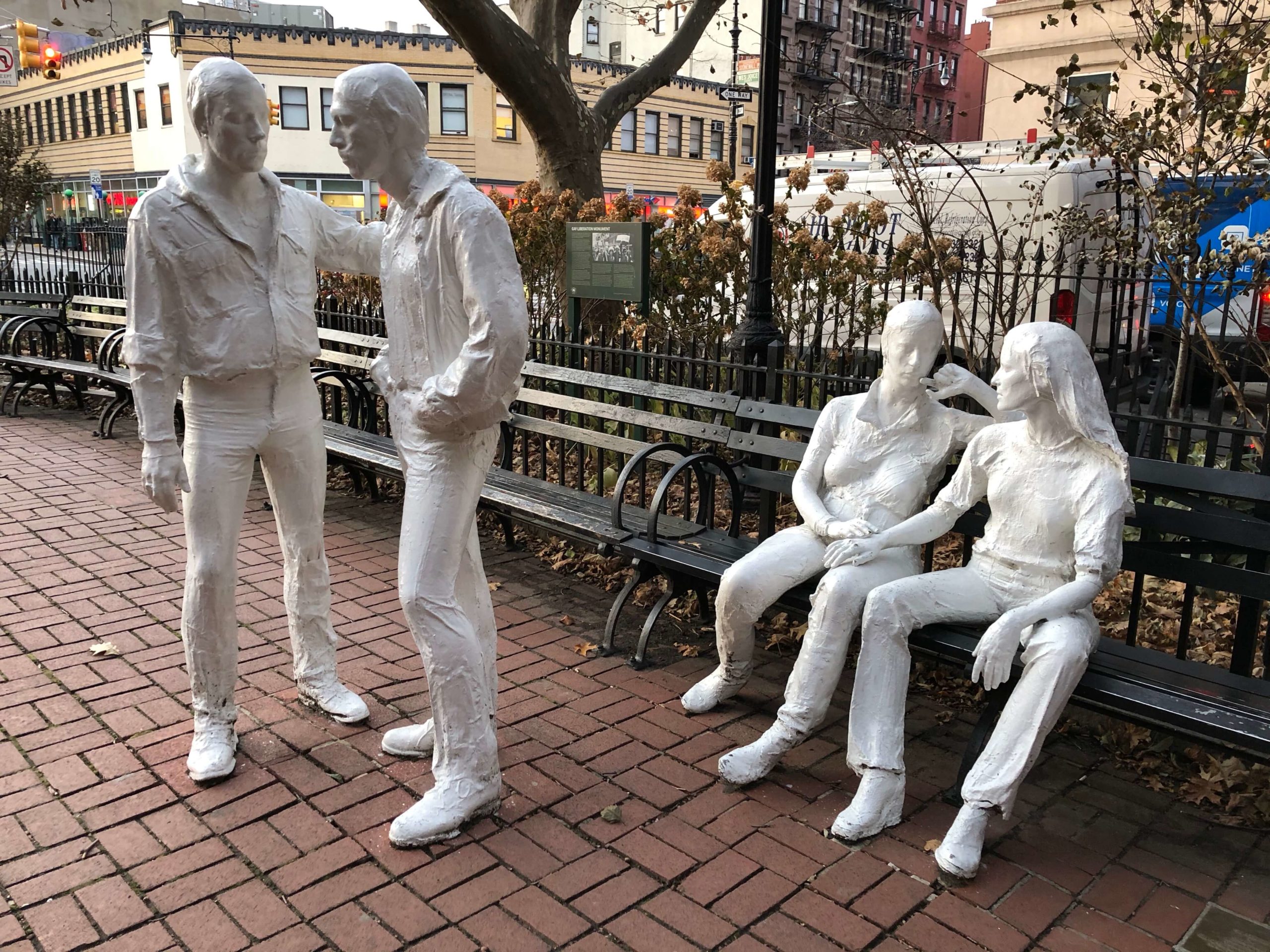 Services included
Guide in italian
Tips, suggestions, and curiosities
Fun guaranteed
Services not included
Food and beverages
Gratuity
Transfer to the meeting point, the possibility of meeting at the hotel